On Sunday evening, the 20-year-old "It" model arrived at the AMAs red carpet rockin' long, wispy bangs. The fringe was heavier at the top, and grew softer as it hit just below her brows. The rest of her dark locks were pulled up into a high topknot, which seems to be a Kendall-fave as of late.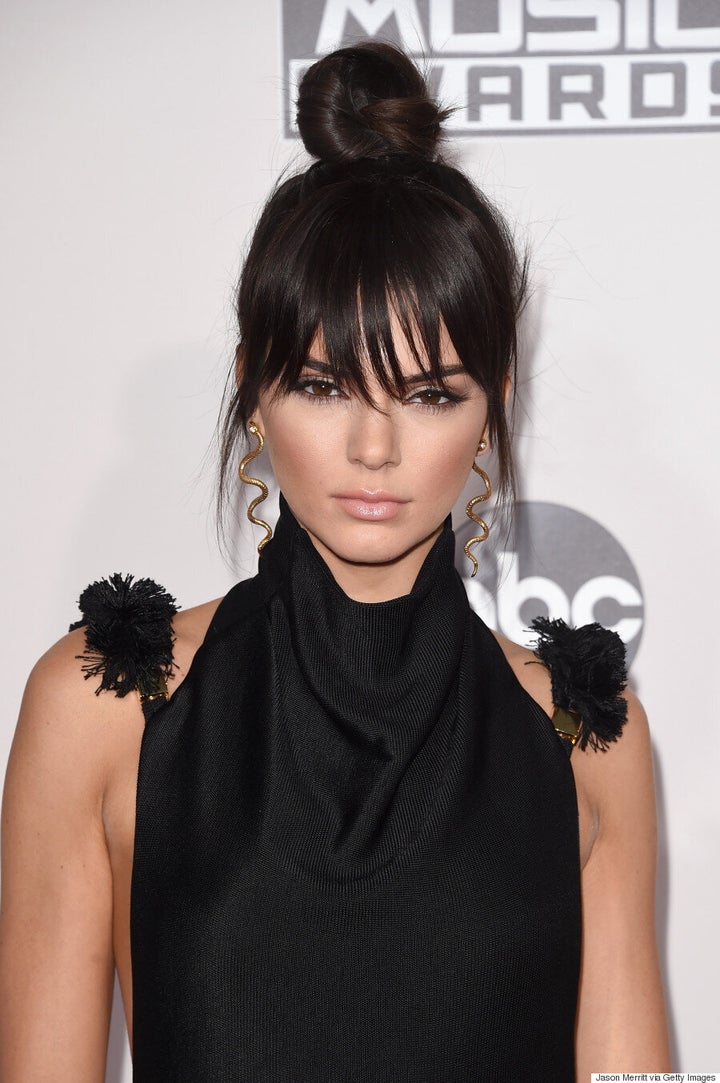 As for her outfit, the Victoria's Secret Fashion Show model opted for a little black dress by Oriett Domenech with a low back and a halter neckline. Fringed poms adorned each shoulder and continued down onto the back of the dress.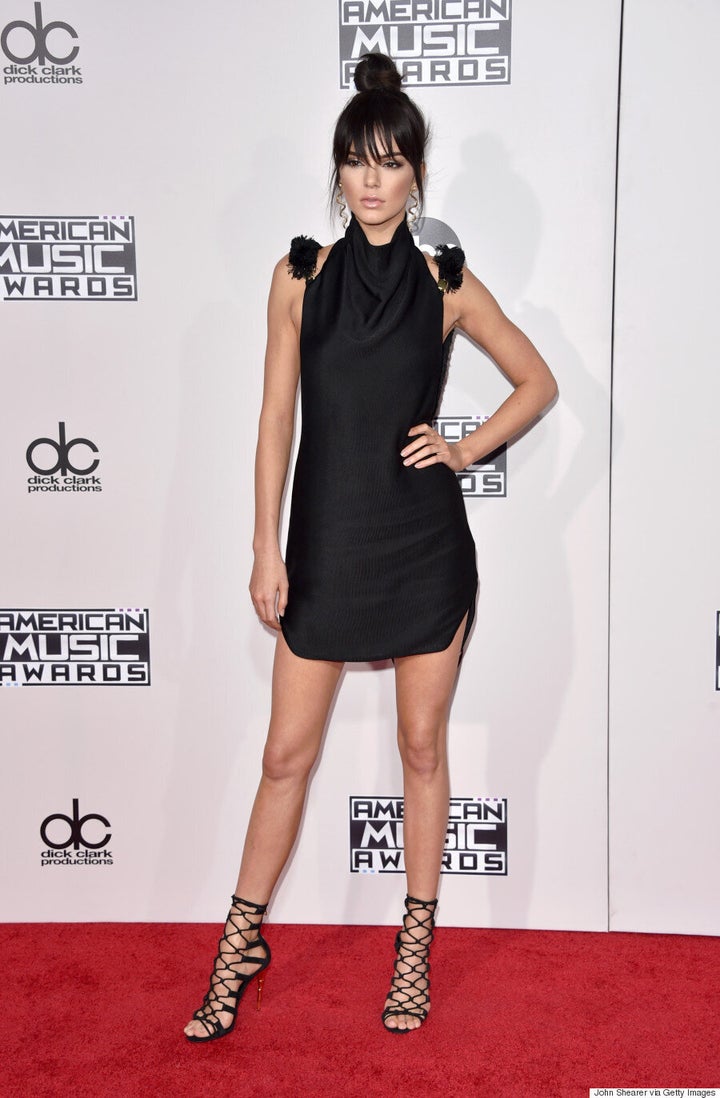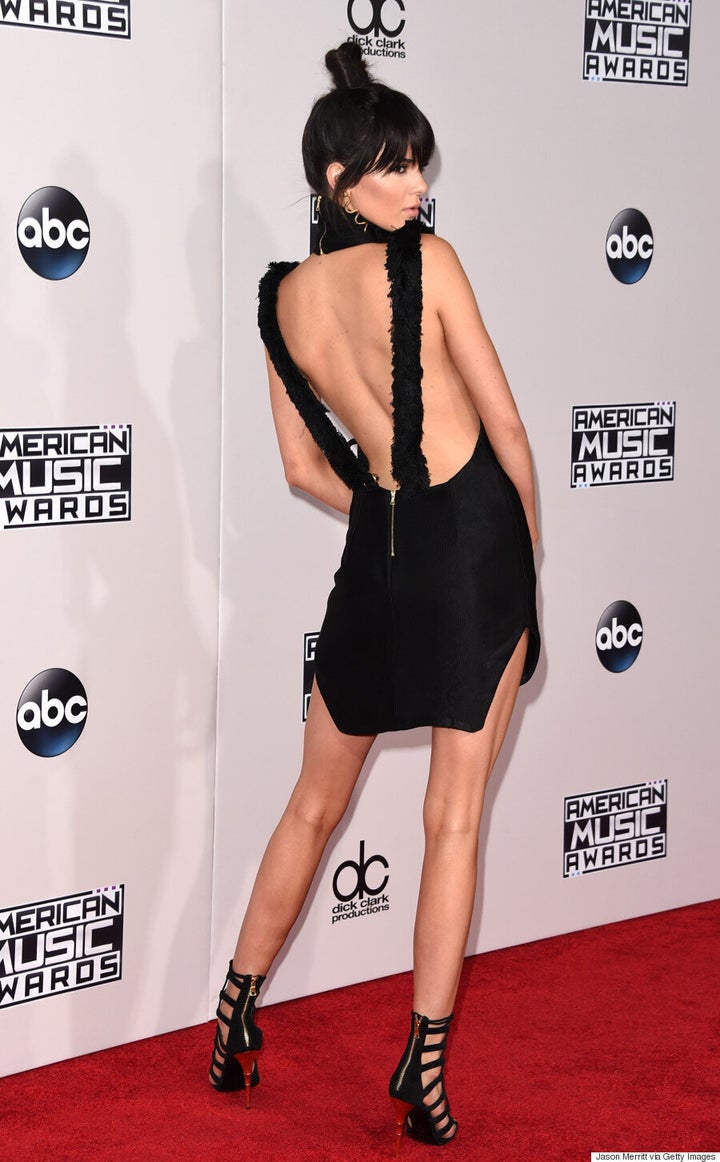 So how long do you think Kendall will keep this new look? Let us know in the comments below!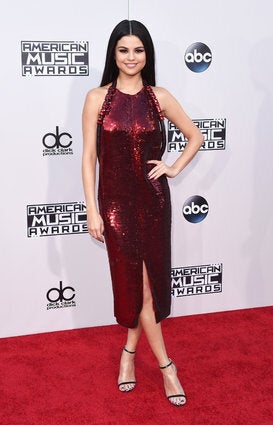 American Music Awards 2015: Best And Worst Dressed