Kendall and Kylie Jenner made their MMVA debut Sunday night and boy, did they own it.
The sisters, who also hosted the Toronto-based awards show, walked the red carpet looking gorgeous (as expected).
Kendall was rocking a white, floor-length gown with almost waist-high slits on both sides, which showed off her long legs. The dress featured chunky metallic embellishments all over and was lined in a bright purple fabric. When the 18-year-old was asked who designed her glam gown, poor girl unfortunately flubbed the name (happens to the best of us!). Jenner accessorized with a metallic clutch and strappy gold sandals.
Both girls wore their hair down in sleek centre-parted styles, and noticeably missing was Kylie's blue ombre tint. The reality TV sisters kept their makeup dramatic (but not over-the-top) and sported winged eyeliner (in Kendall's case) and power brows.
We think the girls look great, and ready to take on the night's hosting duties. You?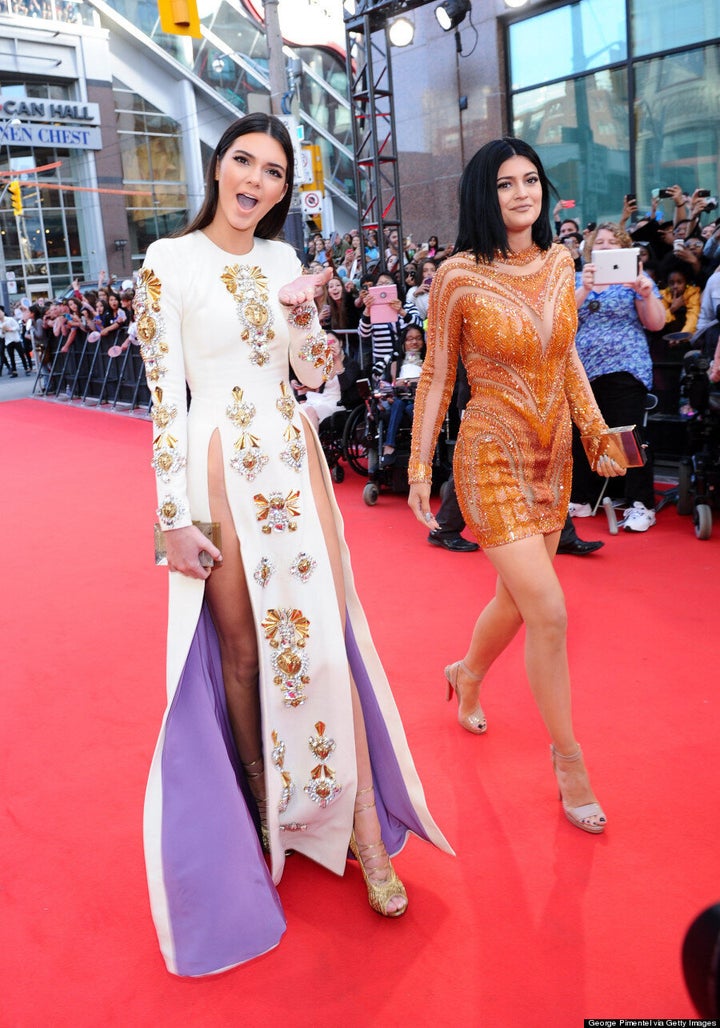 Get More Celebrity Fashions On Pinterest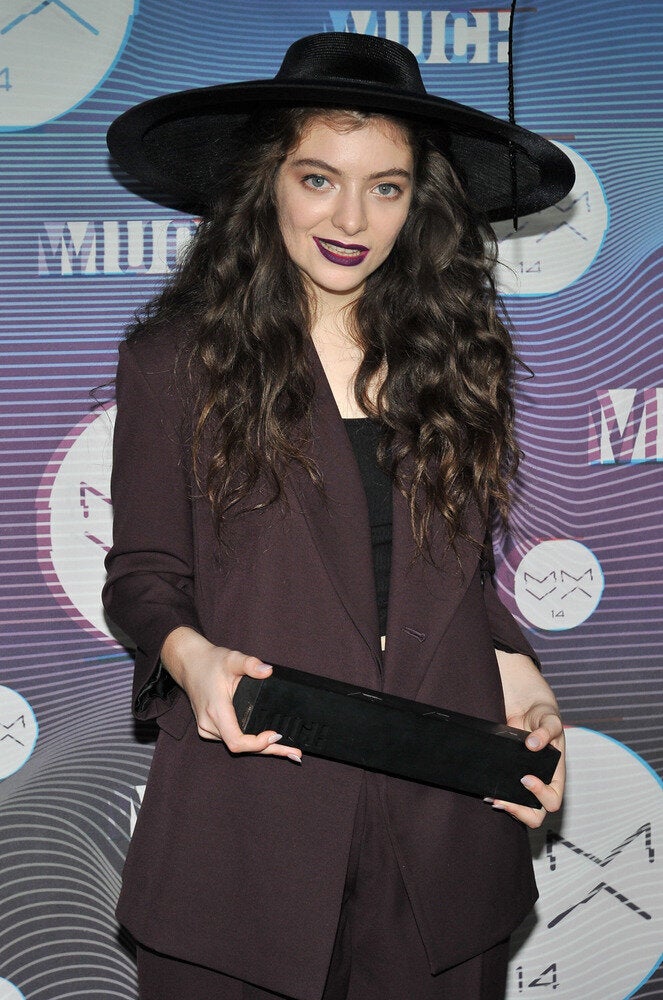 MMVAs 2014 Red Carpet