It's common now to see women of colour headlining successful TV shows, but back when Kerry Washington was cast as Olivia Pope on "Scandal," she says TV studio, ABC was celebrated for taking a risk on her.
And she thinks Hollywood shouldn't be celebrated for casting people of colour; it should just be the norm.
"Black people consume content more than anybody else in this country, and women are 51 per cent of the population, and so, why do we allow the myth of risk to exist?" she asked at The Women of Sundance Brunch in Park City, Utah. "When ["Scandal"] first aired, you started to see other studios use the language of taking a 'risk' in casting African American leads. And thankfully with the success of the show, I really have been empowered financially, logistically and professionally by a company that sees the value in story telling by 'other,' and for that I am grateful."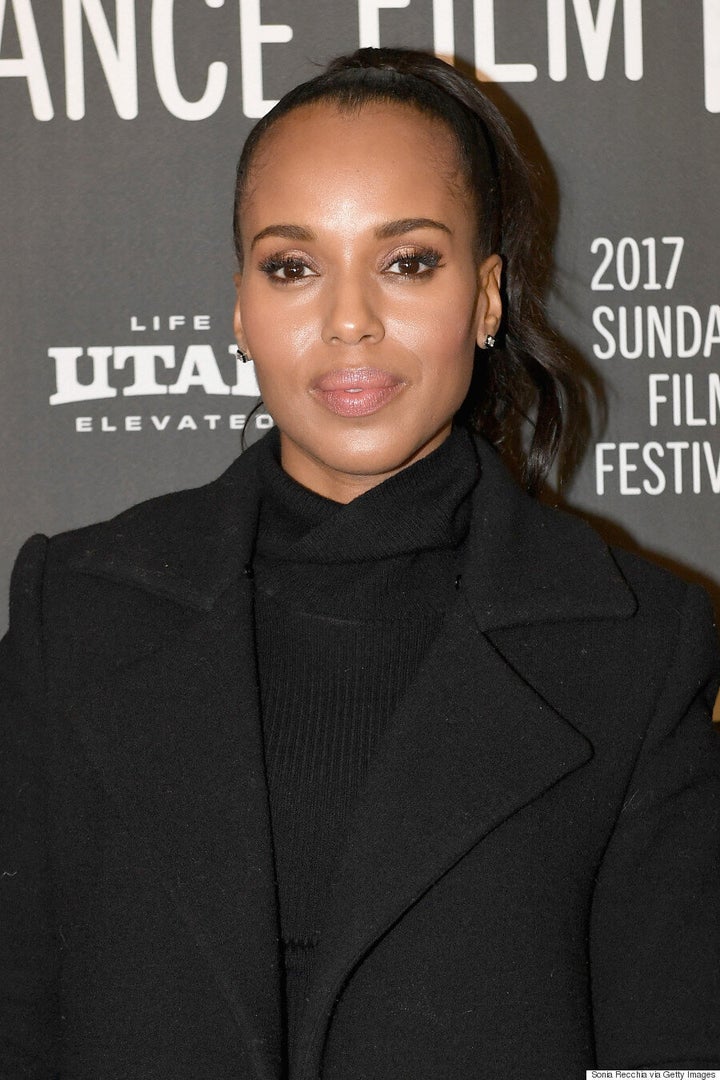 Kerry Washington attends the 'Crown Heights' premiere at Library Center Theater on January 23, 2017 in Park City, Utah. (Photo by Sonia Recchia/Getty Images)
Now that she's a major star, Washington has the luxury of being picky about which roles she chooses — something she takes great care with.
"I look for work that makes us feel less alone not by forcing us to be part of one kind of hero's journey, but realizing that heroes come in many shapes and sizes and hues and genders and gender fluidities," she said.
The 39-year-old actress — who was an executive producer on the 2016 film "Confirmation — also made note about how, as a black woman, producing can create more opportunities for people who we don't see on the big screen as much as we should, such as people of colour.
"I love acting and I love my day job, I love it so very much, but becoming a producer, producing 'Confirmation' and starting my own production company, I get to hire other women, people of colour and people of the LGBTQ community," she said. "I want to make sure that people society has labeled as 'other' have a chance to be leaders, and to make the table look like what the real world looks like."
Washington realizes though that she can't be the only one to effect change in Hollywood and beyond; it has to take a village.
"It requires courage on all of our parts because sometimes the people who are in charge of the rooms, they want us to feel lucky to be in the room, and we are because we are all really blessed to be doing what we love to do and to be able to do it but that doesn't mean that because I am lucky and grateful to be in the room that I don't get to bring other people with me," she said.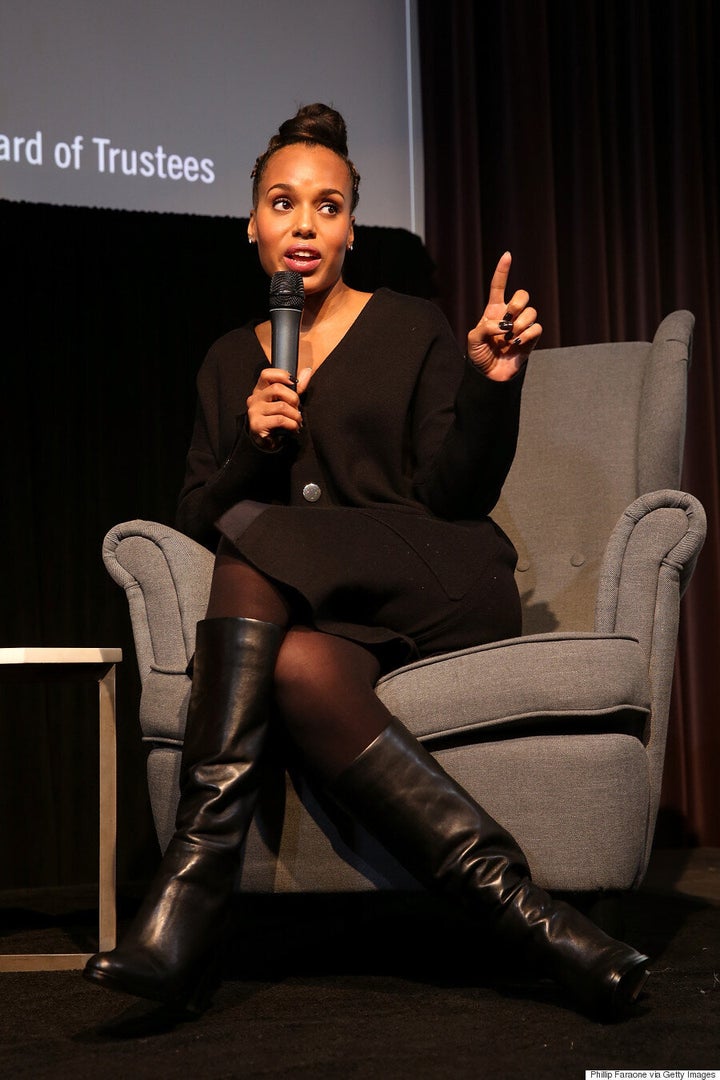 Kerry Washington speaks onstage during the 2017 Women at Sundance Brunch on January 23, 2017 in Park City, Utah. (Photo by Phillip Faraone/Getty Images for Refinery29)
One way to start making room for more women in Hollywood, whether it be an actor, producer, writer or director? Demand it from the big bosses as part of your deal.
"I think a big part of it is the courage to say great, 'I'm so happy to be making this deal, but also I'm going to hire another woman to help me run this company, and I'm going to be making a film about a woman, and I'm going to hire an Academy Award-winning woman to write it, and to never accept that us being in the room is enough.

"Because us being in the room alone is exhausting.' We've all been there, we've all been the only woman in the room where you feel you have to stand up for the entire gender or the entire race, or both, and it's not OK.

Having two in the room still makes you a minority, and you have to somehow fight each other or decide if you're going to be on the same team or choose sides. Having three in the room is how it should be at minimum."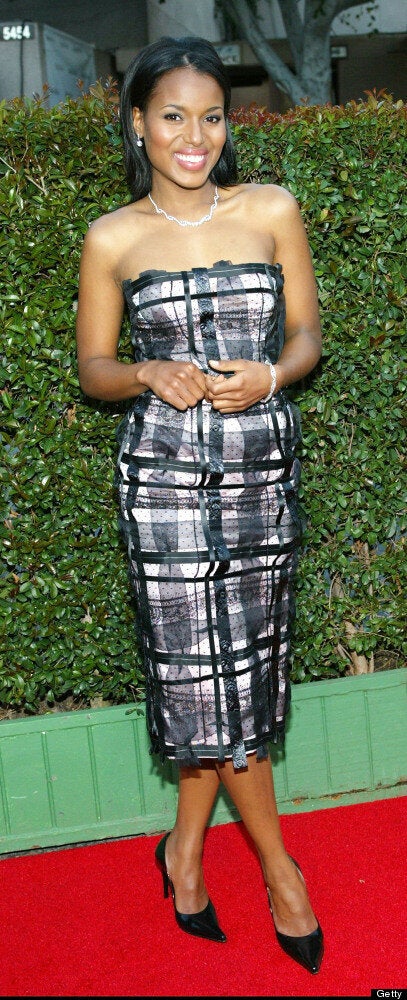 Kerry Washington's Style Evolution