A former employee of a Vancouver Island mill has been charged with two counts of first-degree murder and two counts of attempted murder.
Police arrived three minutes after a 911 call, but four people had already been shot. Officers seized a shotgun at the scene.
Addison, 47, was remanded into custody at a bail hearing on Wednesday night, said RCMP. He's scheduled to appear in court again on Thursday.
Mike Lunn, 61, and Fred McEachern, 53, died of their injuries, while two other men are in hospital with "significant injuries," said RCMP Const. Gary O'Brien in a news release.
Earl Kelly is in critical condition at Victoria General Hospital, reported CBC News.
Company vice-president Tony Sudar, who was shot in the face, is reported to be in stable condition in the Nanaimo hospital. He was scheduled to testify at a drawn-out dispute over severance pay between the union and Western Forest Products, said The Vancouver Sun.
The mill closed in 2008 and laid off more than 300 workers, said the newspaper. But right before a contract deadline that required the company to pay out severance if the site was still closed, 30 people were rehired, said the Sun. The United Steelworkers Local 1-1937 president said members were "extremely frustrated" with the ongoing arbitration.
Don Demens, CEO of Western Forest Products, told reporters that the shooting suspect used to work at the mill, but he did not reveal details on how or when his employment ended.
"I have no idea how this occurred," Demens said at a news conference on Wednesday. He said the mill was running one shift at the time of the shooting, as it has for several years.
The violence has shaken the community of about 84,000. Joe Kaila who has worked at the mill since 1982 said one of the slain men was a friend and he knew of the shooter.
"Who's going to come in the mill with a gun?" he asked. "We're like one family. We're pretty happy everybody there, right. And nobody thought somebody is going to bring a gun here and start shooting."
With files from The Canadian Press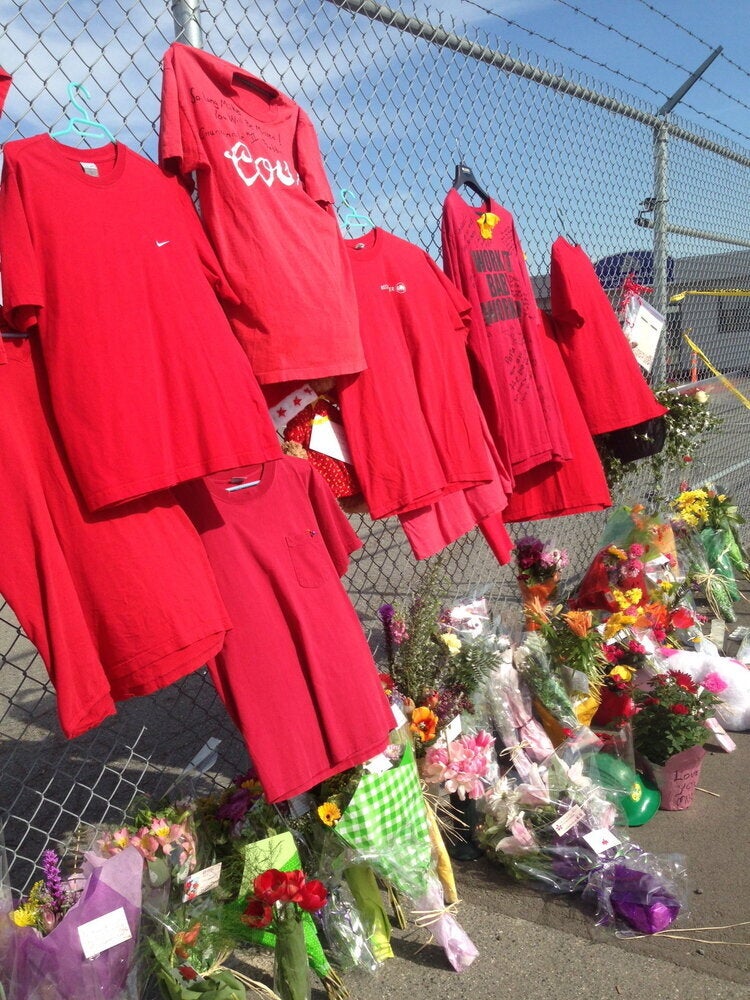 Nanaimo Mill Shooting, April 2014