Is it still a secret society if you constantly talk about it?
Kevin O'Leary took to Facebook on Sunday to show the world he can sabre a bottle of champagne, while also reminding us he belongs to a secret society of men who can do so.
"Mr. Wonderful here, and remember I'm a member of the Chevaliers du Tastevin," O'Leary says in the video, proving that he can indeed speak two words of French.
The Confrérie des Chevaliers du Tastevin, or Brotherhood of the Knights of Tastevin, is a network of people — likely just men — who promote the wine and cuisine of Burgundy, France.
"This is a Napoleonic tradition," O'Leary says, explaining that the former French emperor Napoleon used to open champagne with a sabre to celebrate successful battle. "That is the legend of the Chevaliers du Tastevin," O'Leary says.
No word on how the legend lived on after Napoleon was defeated and sent to die in exile.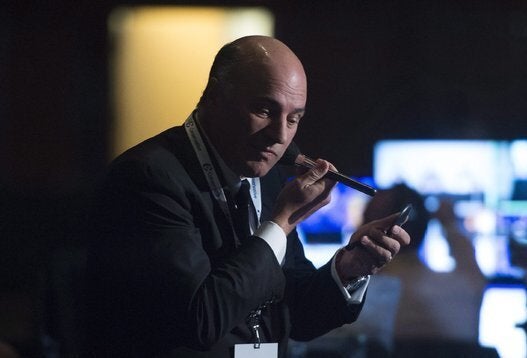 Conservative Convention 2016