Conservative leadership hopeful Kevin O'Leary does not appear to understand how the notwithstanding clause in Canada's Charter of Rights and Freedoms works, a constitutional expert says.
Emmett Macfarlane, a professor of political science at the University of Waterloo, sounded the alarm over O'Leary's musings about using the controversial legislative tool to help curb a growing problem with asylum seekers crossing the Canada-U.S. border.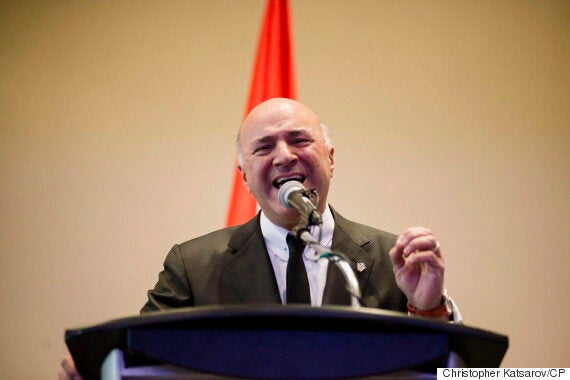 O'Leary released a video Monday morning criticizing the Liberal government's approach to refugee claimants who, he said, are exploiting a "loophole" in the Safe Third Country Agreement between Canada and the United States.
The 2004 agreement stipulates asylum seekers must make their claim at the first country in which they arrive, but that only applies at official border crossings.
Asylum seekers who cross between official points are arrested by the RCMP but, as per Canada's obligations under the UN Convention of Refugees, are still entitled to go through a claims process. The Mounties have arrested nearly half as many border crossers this year — 1,134 — as were apprehended in 2016, according to recent figures.
O'Leary's push to get Canada to "act on its own," however, is raising eyebrows.
'Nothing to do' with issue: prof
"Mr. Trudeau has the ability to do this by using something called the notwithstanding clause," O'Leary said in the video. "His dad [former Liberal prime minister] Pierre Elliott Trudeau put this in the Constitution in 1982 to give Canadian governments the authority to respond to extraordinary situations like this one and put in place policies that are reasonable for a fair and democratic society like Canada.
"This would allow the government to solve the loophole problem by passing a law making it clear that anyone crossing into Canada illegally from the U.S. would be ineligible to make a refugee claim since they had forfeited the right to make their claim in the U.S., which the United Nations considers to be a safe third country."
The controversial "notwithstanding clause" allows Parliament and provincial legislatures to enact legislation that overrides sections of the Charter pertaining to fundamental freedoms, such as expression or peaceful assembly, as well as equality and legal rights. Only Alberta, Quebec, Saskatchewan and the Yukon have ever used the clause.
But Macfarlane argued on Twitter that the clause has "nothing to do" with the issue O'Leary was trying to address.
"Mr. O'Leary's complaint appears to be about a 'loophole' in the Safe Third Country agreement. Canada is free to withdraw from that agreement at any time," Macfarlane wrote The Huffington Post Canada in an email.
"The notwithstanding clause applies only when the government wants to pass a law and prevent courts from assessing whether that law is contrary to the Charter rights," he added.
"Based on Mr. O'Leary's comments, he appears to be confused about what the notwithstanding clause allows government to do."
If O'Leary is proposing a law that seeks to remove any right of due process for refugee claimants, he should be more clear about it, Macfarlane said.
O'Leary's team: 'This practice is unacceptable'
Monday afternoon, O'Leary's team responded to this story saying: "Professor Macfarlane seems to be confused."
If Americans refuse to amend the Safe Third Country Agreement so that individuals crossing unofficial border points are returned to the U.S. to make a claim, an O'Leary government would invoke the notwithstanding clause in legislation to render any such claimants ineligible to proceed with a claim in Canada, campaign spokesman Ari Laskin wrote in email.
"The fact is such applicants have the right to a fair hearing before an independent court in the U.S. and by crossing into Canada illegally they are engaging in asylum shopping. This practice is unacceptable and must be stopped," Laskin wrote.
Macfarlane later responded on Twitter that O'Leary could have been "much more clear" about his intentions.
Story continues after slideshow: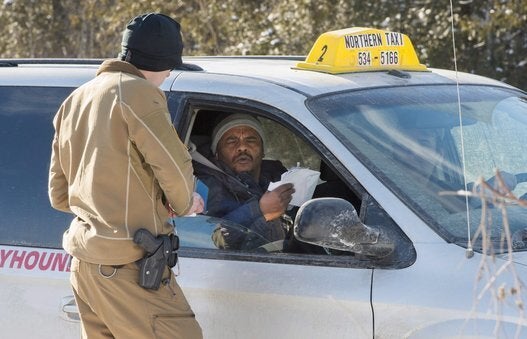 RCMP Officers Help Refugee Claimants Into Canada From U.S. Border
"[B]ut fine," he tweeted. "Let's turn to the implications of that, shall we? Assuming refugee claimants can't be returned to US, O'Leary would strip their rights… and deport them to their country of origin. Think about that for a minute and let me know if you're a human being or not."
Sean Rehaag, an associate professor at Osgoode Hall Law School in Toronto, told HuffPost that O'Leary's comments "demonstrate a remarkable level of ignorance of international refugee law and international relations for a person with national leadership aspirations."
If Canada starts unilaterally deporting refugee claimants who arrive from unofficial ports of entry back to the U.S., the Americans will respond by unilaterally sending them back to Canada, Rehaag said.
"Thus, if Canada wants to deport such claimants without first assessing their refugee claims, they would need to be deported to their countries of nationality — countries where they say they will be persecuted, tortured, or killed."
'Using the notwithstanding clause can't make it legal'
Deporting asylum claimants without some kind of due process would violate the 1951 Refugee Convention, the Universal Declaration of Human Rights, the Convention Against Torture, and several other human rights instruments, Rehaag said. "It would be illegal — and using the notwithstanding clause can't make it legal."
O'Leary's challenger, Quebec MP Maxime Bernier, also weighed in Monday by calling to close "all legal loopholes" used to sidestep the refugee process.
"If the use of the notwithstanding clause is required to close these loopholes, of course we will use it," Bernier said in a statement.
"But without proper resources for enforcement, any changes in the law will be meaningless."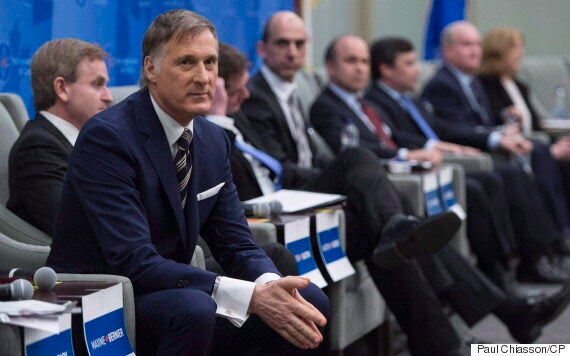 A Bernier government would provide more resources to the RCMP and the Canadian Border Services Agency, he said.
"If it takes too long to put that additional manpower in place, I will look at additional temporary measures — including deploying Canadian Forces in troubled border areas."
Conservative leadership hopefuls have until Tuesday to sign up new members to vote for a new leader. Stephen Harper's replacement will be announced on May 27.
With a file from The Canadian Press, Althia Raj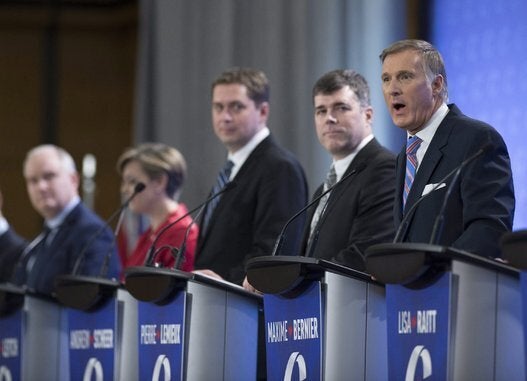 Conservative Leadership Candidates