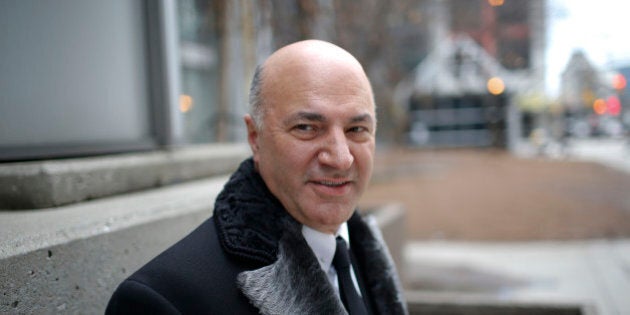 As in, thanks for nothing.
It's bad enough that you elected Donald Trump as your President but now you've inspired others of his ilk to run for national office. In the case of Canada, our latest Trump clone is one Kevin O'Leary.
You may recognize the name from the reality TV show Shark Tank. O'Leary has been one of the panel members on the show since its debut in the U. S. in 2009. Before that, he was one of the on-air personalities in the Canadian version called Dragons' Den.
Until recently, Mr. O'Leary was simply a successful entrepreneur who liked to publicly voice his right wing views on the issues of the day. His sardonic wit gained him notoriety as a business commentator on CBC Newsworld which in turn led to his reality television stint.
All that would have been fine and good but for the Trump phenomenon that blossomed (or festered depending on your point of view) south of our border.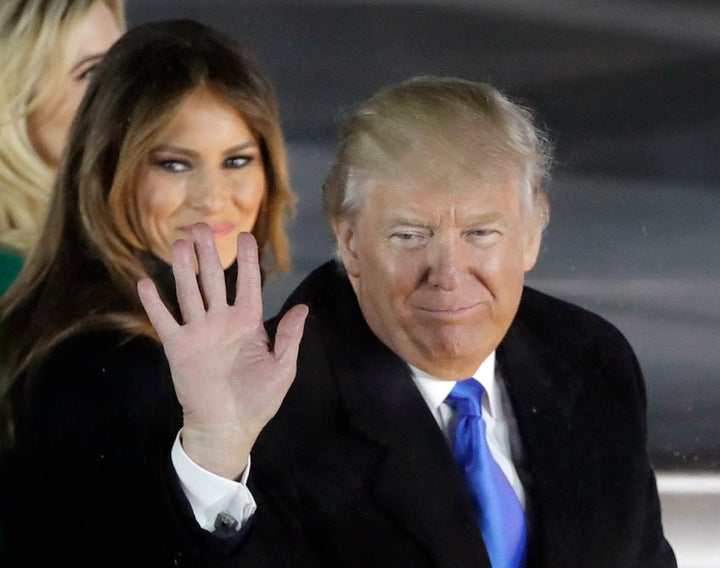 As Mr. Trump gained more and more popularity during the primaries, Mr. O'Leary started making noises about running for the leadership of the Conservative Party.
Now he has gone and done it; O'Leary has formally announced that he is seeking the Conservative Party's top spot which will be filled during the party's upcoming convention on May 27th.
As happened with Trump before and just after announcing his candidacy to be the Republican nominee, O'Leary's early musings about a possible run met with much laughter and derision. After all, how could someone who makes outrageous statements and has never held political office aspire to be the prime minister of Canada?
Well, thanks to 63 million Trump voters, fewer Canadians are laughing at the possibility of Kevin O'Leary leading the Conservative Party and even one day becoming prime minister. And those who are still laughing are now doing so with at least a bit of trepidation.
The parallels between O'Leary and Trump are striking and eerie. Both are reality TV stars. Both are successful businessmen although, in keeping with Canada's more modest achievements, O'Leary is a multi-millionaire not a multi-billionaire.
Both men are voluble and abrasive pontificators with outsized egos and a penchant for delivering fact-free rants. Both have managed to acquire a grandiose ironic nickname: "The Donald" for Mr. Trump and "Mr. Wonderful" for O'Leary.
Like Trump, O'Leary is skilled at the use of social media. He likes to be combative and loves tagging his opponents with disparaging nicknames like "surfer dude" for Justin Trudeau and "bozo" for Vancouver Mayor Gregor Robertson.
"What would have been unthinkable for Canada even a few months ago is now becoming not only possible but even likely."
Perhaps most importantly, O'Leary is joining a leadership race populated by weak candidates. Just as Trump made mincemeat of an unimpressive Republican slate, O'Leary might easily defeat his less-than-stellar Conservative adversaries.
What would have been unthinkable for Canada even a few months ago is now becoming not only possible but even likely. The early ridicule of O'Leary is quickly turning into serious analyses of his candidacy which seem to include an undercurrent of fear.
Mr. O'Leary may have a chance to win the Conservative Party leadership but he's too right wing to ever become prime minister, say some. Other commentators point out that he is not fluent in French which is usually a fatal flaw for any Canadian politician seeking national office.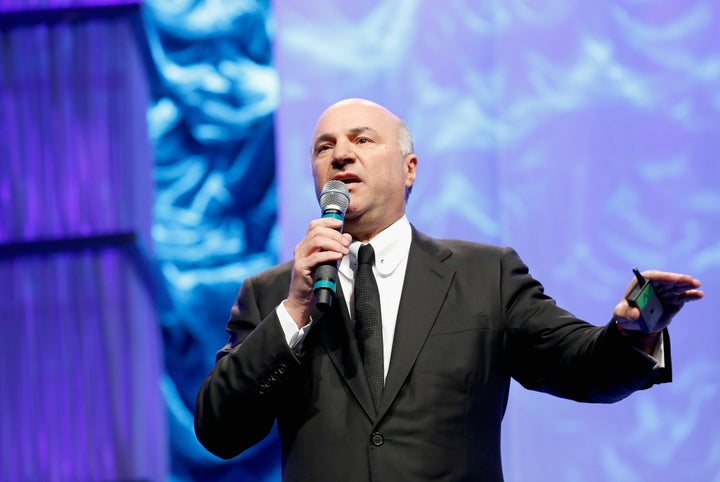 I tend to think that O'Leary's candidacy will not succeed but that's what I thought about Trump's run for office a year ago. Already O'Leary is softening his approach by avoiding some of his earlier rhetoric and appealing to Canadians' desire for more and better jobs.
He's starting to sound more reasonable and less abrasive. He's tapping into the public's disenchantment with the media and the political elite. And as for French, O'Leary recently noted that he spoke the language growing up in Montreal until the age of seven which suggests it wouldn't take him long to regain his fluency.
I'm hoping that Canada's multicultural society and our multi-party system will make it difficult for O'Leary to succeed. I'm also hoping that our commitment to socialized medicine and a generous social welfare system is more than skin deep and will ultimately stop us from electing a bloviating blowhard of the Trump persuasion.
If I'm wrong, however, at least we'll have more than half of the American electorate to console us.
Follow HuffPost Canada Blogs on Facebook