Kevin O'Leary is sounding the alarm over Prime Minister Justin Trudeau's plan for a national carbon price and apparent willingness to re-open the North American Free Trade Agreement now that Donald Trump is headed to the White House.
The reality TV star and chairman of O'Leary Funds, who has mused about running for the federal Conservative leadership, suggested on BNN Thursday that Trump's victory just changed everything north of the U.S. border.
On the possibility of new NAFTA negotiations — as Trump promised on the campaign trail — O'Leary said: "My imagery of that, Donald Trump versus Trudeau, is Godzilla versus Bambi. It's going to be ugly."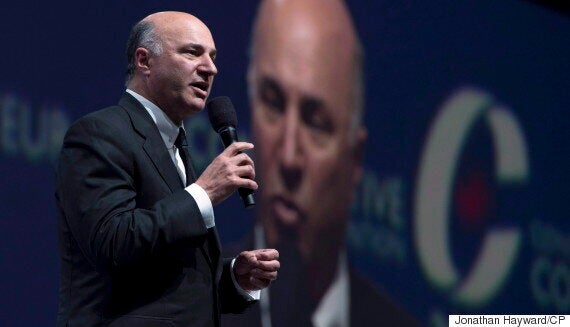 With Republicans soon to control all three branches of the U.S. government, O'Leary said Trump is certain to walk away from the Paris climate accord as Trudeau goes in the "wrong direction" by phasing in a federal carbon tax.
"We're going into competition in oil and gas with the United States and they have no carbon tax," he said.
Trump has also pledged to lower the corporate tax rate to 15 per cent, O'Leary noted.
"We're screwed. We have to immediately pivot," he said.
"... Donald Trump versus Trudeau, is Godzilla versus Bambi. It's going to be ugly."
O'Leary recommends scrapping federal carbon plans and immediately pushing a pipeline from east to west in Canada.
"Do I think Justin Trudeau can do that? No. We got the wrong guy," he said. "We need a Trump guy that's going to compete."
Watch O'Leary's full BNN interview:
Trudeau told reporters in Nova Scotia Thursday that he is willing to discuss NAFTA with Trump.
"I think it's important that we be open to talking about trade deals, like NAFTA or any other trade deal,'' the prime minister said.
Trudeau also made it clear his government sees no need to change its climate plans, even if Americans just elected a man who has called global warming a hoax. Trudeau unveiled in October that his government would impose a national floor price on carbon emissions in 2018, rising to $50 per tonne by 2022.
"One of the things people in Canada and indeed around the world understand is that there is tremendous economic disadvantage from not acting in the fight against climate change; for not pushing towards cleaner jobs and reducing emissions; towards not showing leadership at time where the world is looking for leadership," Trudeau said.
"We know that putting a price on carbon pollution is a way to improve our response to economic challenges, to create good jobs going forward, and to show leadership that quite frankly the entire world is looking for, along with the solutions that go with it."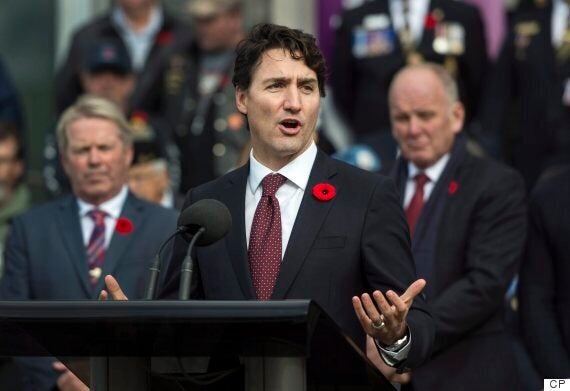 Though O'Leary has been called "Canada's Trump" because of his wealth, celebrity, and brash personality, the business mogul has said he's in favour of multiculturalism and immigration.
"I'm a Lebanese-Irish, I don't build walls (and) I am very proud of the society we're building in Canada — I think it is the envy of the planet," he told The Canadian Press earlier this year.
However, some have expressed doubts that O'Leary is serious about possibly running for Tory leader. He doesn't speak French, spends much of his time in the United States, and Maclean's reported last spring that he signed a two-year contract for his hit show, "Shark Tank."
Attended first Tory leadership debate
In a blog for The Huffington Post Canada in September, O'Leary said his phone had not stopped ringing since former cabinet minister Peter MacKay opted not to run for Tory leader.
"All the other candidates make the assumption that I will not run and they want my endorsement," he wrote.
O'Leary said any Tory leadership hopeful seeking his blessing will need a plan to end "gridlock" over the construction of pipelines.
"If I can't find great managers to work for the Canadian people, I'll do it myself," he wrote.
With files from The Canadian Press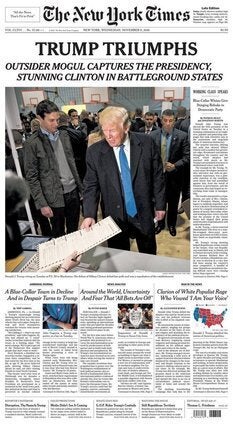 Newspapers React To President Trump