OTTAWA — Celebrity businessman Kevin O'Leary unofficially launched his bid for the Conservative leadership Monday, promising that the next election will be an "ugly fight" against Justin Trudeau's Liberals.
"2019 is not an election, it is an exorcism," O'Leary told approximately 30 Tory MPs who gathered to hear his thoughts at the Fairmont Chateau Laurier.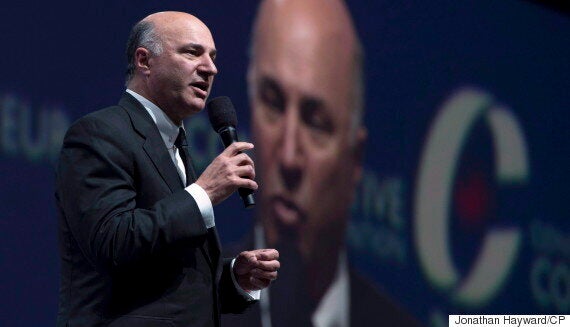 Over a catered lunch of carrot and ginger soup, Montreal smoked meat sandwiches, lemon squares, and pinot noir and Stella Artois, O'Leary told them he thinks he can win the next election with a ugly and nasty campaign but feels he needs their support.
"It's going to be war, it's going to be ugly, you're going to hear a lot of bad things," O'Leary promised. "I have to know you have my back if we're going to start this. That is what I'm asking for."
O'Leary painted Trudeau as a "complete incompetent" who is mismanaging the Canadian economy and digging it into a dark hole.
He suggested the prime minister's lack of business and negotiating experience is costing the country dearly.
"He is a fine surfer dude. And this is an excellent adventure for him, but he is killing our country," O'Leary said.
By introducing a carbon price nationally while the United States moves in another direction, O'Leary said Canada will miss out on billions of investment dollars.
"Why would I invest here when I can invest in U.S. Texas shale and make a 30 per cent higher free cash flow? You don't have to be an idiot to understand that," he said.
But Trudeau alone isn't responsible, the TV businessman declared. The prime minister's principal secretary, Gerald Butts, is really the person setting policy, O'Leary said.
"He is a fine surfer dude. And this is an excellent adventure for him, but he is killing our country."
Butts, who served Ontario Liberal premier Dalton McGuinty up until 2008, was described as "a dark and sinister force" in the province who, O'Leary suggested, is to blame for Ontarians' crushing electricity costs. Ontario's debt is more than $280 billion and the province is one of the highest tax jurisdictions in North America, O'Leary said, placing the blame on Butts.
"He is now destroying all of the provinces with new taxes and initiatives that make this entire country uncompetitive. Time to shine the light on Gerald," O'Leary said.
The television investor from "Shark Tank," a business venture reality show on U.S. network ABC, and the "Dragon's Den" on CBC told the Tories and a handful of media that, under his leadership, the party's next election would focus on: 1) Trudeau, 2) Butts and 3) Finance Minister Bill Morneau.
"I'm going to make them famous," O'Leary said, to laughter from the crowd. "I want them to own this. They deserve all the credit for their policies and by chance the downside come 2019…. These are the three riders of the economic apocalypse."
"The longer Butts is in place, the more damage is going to be done," O'Leary declared.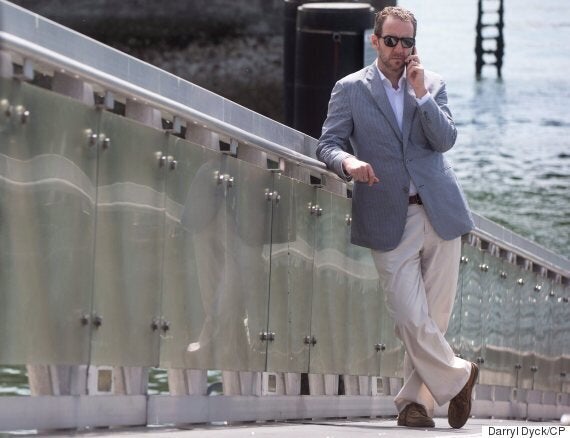 The likely leadership candidate repeatedly told the group of Tory MPs, which included veterans such as Gord Brown, Michelle Rempel, James Bezan, Cheryl Gallant, Dan Albas and Bernard Généreux, as well as newer MPs such as Larry McGuire, Arnold Viersen, Garnett Genuis, and Marilyn Gladu, that while he has a "bunch of ideas" that he believes can expand the Conservative party and bring a majority mandate, he needs to know caucus is behind him.
"You have to have my back to do that. I need to have yours. This is the beginning of a journey," he said, likening the group to a board of directors. "I'm going to be a very, very, very unconventional candidate. It's going to get extremely nasty out there."
O'Leary acknowledged that he doesn't speak French and can't speak to the seven million Canadians who claim it as their mother tongue.
"I don't speak French. However, I was born in Montreal," he told the small crowd, describing summers picking apples at his grandmother's in Quebec and attending McGill University.
Says he will try to learn French
"This is a province I know very well. Will I learn French? You're damn right I'm going to try. I have three years to do it."
But O'Leary also played down his need to know French, suggesting the province's 18- to 35-year-olds — a group Trudeau successfully courted in 2015 and whom O'Leary plans to engage with a jobs-based message — are almost all bilingual.
"You can speak five languages and still not get anything done. To lead an economy out of a morass, an abyss, you have to be able to execute, regardless of your language skills," he said.
In language somewhat reminiscent of U.S. president-elect Donald Trump, O'Leary trumpeted his "huge" social media platform. He told MPs he reaches more people on Facebook Live than the networks reach in Canada. "I'm going to use it. It's going to be aggressive. It will be challenging sometimes, and it will not be business as usual."
On his Twitter and Facebook accounts on Monday, O'Leary posted about his trip to Ottawa's "Capitol Hill" and was mocked online.
He told MPs he has no immediate plans to join the Conservative race but hinted that he will enter the fray in February — after January's French-only language debate.
Waiting for leadership race to thin out
"I don't want to beat up 14 other Conservatives," O'Leary said, by way of explanation.
"I don't want to spend my energy fighting with fellow Conservatives; they have great ideas, all of them," he added, noting that some in the audience are already declared supporters of other candidates.
"I would prefer that the natural Darwinian forces of finance cull that herd, because we are not going to have real debates until we are four or five … then we can talk to each other and bring forward to the members the concepts that they will decide on as to who should lead this party into the battle."
Speaking to The Huffington Post Canada after his 17-minute speech, O'Leary said he is still assessing the environment.
"I wouldn't waste my time this way, I wouldn't be hiring all these people around me and going through the process of building infrastructure if I wasn't serious, but I am in the assessment phase for obvious reasons," he said.
"I don't need to fight 14 Conservatives … because I'm going to win."
Former Conservative Senate leader Marjory LeBreton, who is part of O'Leary's exploratory committee with Hill+Knowlton Strategies' global vice-chairman Mike Coates, said a group of about eight to 10 people are canvassing to determine the feasibility of O'Leary's bid and plan to report back to him in January.
LeBreton is attracted to O'Leary's economic message, she said. "I lived through Pierre Elliott Trudeau's economic regime, and that is sort of a movie I've seen before and I didn't enjoy."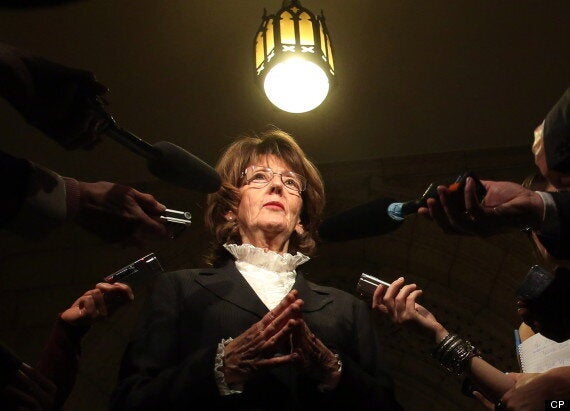 Brown, the party's whip in the Commons, said he "is neutral" but clearly enjoyed O'Leary's speech, laughing several times.
"He has some very interesting comments," Brown told HuffPost, adding that the Canadian electorate might be ready for a nasty fight after four years of damaging Trudeau policies, such as a carbon tax and larger than expected deficits.
"Already, some people have to choose between paying their hydro bill and buying groceries," he said of Ontario policies in his riding. "Canada is becoming less competitive. In a few months, we are going to have a government in the United States that is clearly opposed to all this [carbon pricing] and at the same time in Ontario our gasoline is going to go up, all of our transportation costs, all our energy costs are going up," he said.
Gladu said she felt a bit better about an O'Leary candidacy after hearing his first exchange with the caucus. "Where Kevin had previously said he speaks the language of jobs and he doesn't need to speak French, I think he recognizes that he does need to get there, and I think he's got a plan."
'You can't subtract Quebec to become prime minister
She also said it was encouraging that O'Leary had asked the Conservatives to have his back and promised not to make any more disparaging comments about the party.
Genuis, who backs former House Speaker Andrew Scheer as leader, said he feels having a parliamentary track record is important but that having another voice will broaden the discussion and give the members more choice.
Généreux, the only Quebec MP in attendance, cautioned about an O'Leary candidacy.
"He is obviously an intelligent man. He is a man who knows how to count. In politics, you need to add, and you cannot subtract," he said. "You can't subtract Quebec to become prime minister of Canada. So the ball is in his camp," the MP said.
There are currently 14 candidates for the Conservative party leadership. The deadline to enter the contest is Feb. 24, 2017.
With files from Catherine Lévesque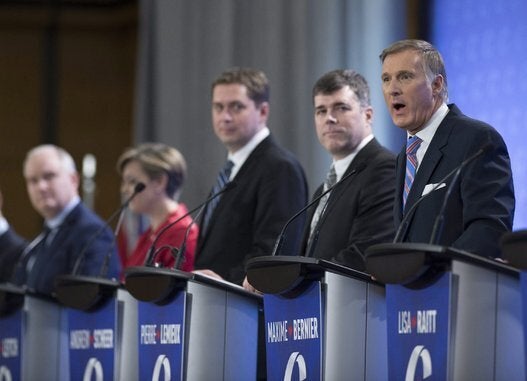 Conservative Leadership Candidates
Popular in the Community