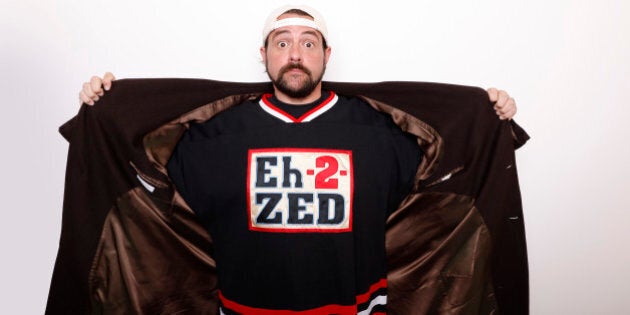 Kevin Smith stopped by Regina, Sask. Wednesday to scout locations for his upcoming film "Moose Jaws."
The movie's script is both the stupidest one he's ever written but is also his favourite, the filmmaker wrote on Facebook.
"It's very simply ‪Jaws‬ but with a moose instead of a shark," he said.
One has to assume that Moose Jaw, Sask., a small city located about an hour west of Regina, provided some inspiration for the concept.
Smith's post also featured some very Canadian selfies in front of a Tim Hortons sign and another of him glancing back to a Mountie-dressed moose.
"Jaws was the first movie to capture my imagination and make me a movie geek. But nobody will ever ask me to make a Jaws (with good reason)... However, nobody can stop me from making a #MooseJaws. Before you leave this world, find a way to make all your dopey dreams come true, kids," Smith added.
"Moose Jaws" will be the third and final film in Smith's "True North" trilogy, a series of horror-comedy films all set in Canada.
Filming on "Moose Jaws" will begin in July.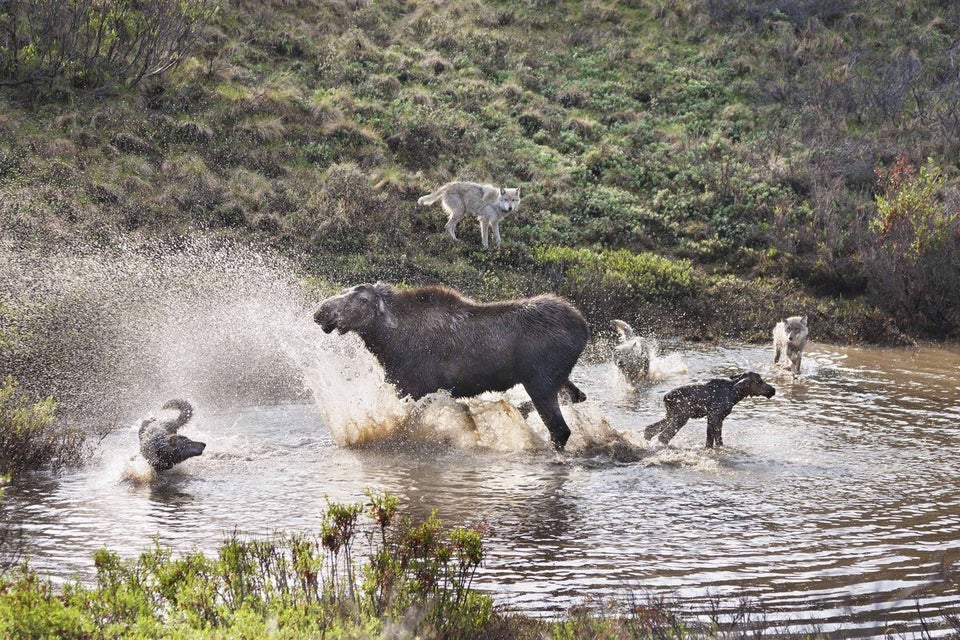 Mother Moose Fights Wolf
Popular in the Community