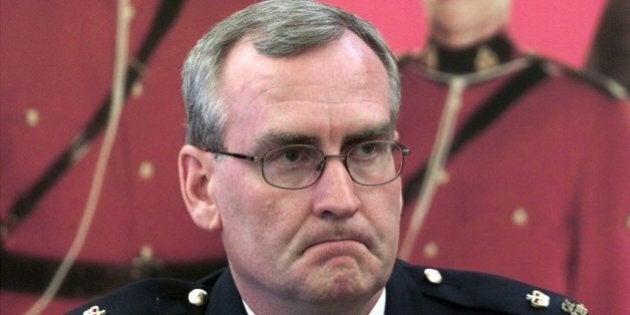 The Sergeant-at-Arms looked at me, smiled and said: "It's your big day. Congratulations, Mr. Pearson."
His name was Kevin Vickers — a 6'4" gentle giant of a man — who provided a certain level of comfort as I walked down the main aisle of the House of Commons, to be presented to the Speaker of the House as the newest Member of Parliament from London North Centre.
At the end of that day I walked up to Kevin Vickers and thanked him for his attention to detail and for his warm welcome. "I'm pretty new here myself, but you get used to it," he responded in that comfortable manner of his.
Well, there are some things you just can't get used to, and nobody can testify to that reality better than Mr. Vickers himself. Just a few hours ago, he went from being a ceremonial Sergeant-at-Arms to a modern-day hero taking the lead in eliminating a gunman who, in that moment, brought the entire Parliamentary operation to a standstill.
It was Wednesday, caucus day, in which all the Parliamentarians meet in their respective locations on either side of the very aisle the gunman ran down before he was challenged by Mr. Vickers and others. Most elected officials were no more than a few feet away in their respective rooms. In many ways there is no more dangerous time for a shooter to create havoc in Parliament than the hours between 10-12 on a Wednesday morning.
What was running through Kevin Vickers' mind? We always kidded him about his pointed ceremonial hat, the stiff uniform, and the job he had each day of entering the Parliamentary chamber carrying the mace, which he then laid before the Speaker in an act that said Parliament was now in session. He would always smile back but went about his business with a professionalism that caused everyone to consider him with deep respect.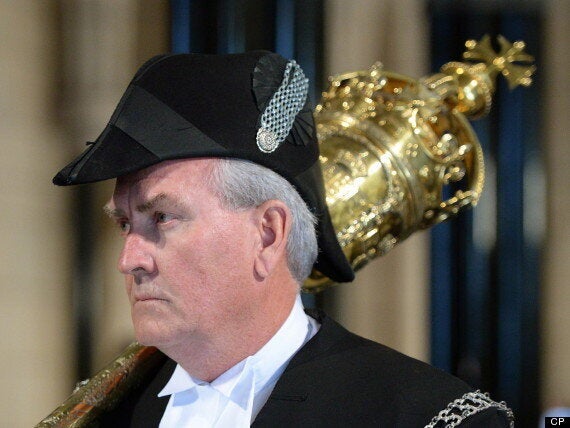 What just occurred in Centre Block would have been the last thing he expected in the morning. Of all the positions in Parliament, he held the post of the ultimate protector of the democratic domain in that place. Yet no one seriously expected that he would have to act on it in such a fashion that he would literally be the one to put his life on the line to protect the institution from any invader.
And make no mistake about it, he historically showed considerable kindness and care for every employee in that building — from the Prime Minister down to those mopping the marble floors or serving food in the restaurant. Yes, the political representatives were behind shut doors, but for the hundreds of others in the building there was the genuine risk of being discovered and shot.
Mr. Vickers got up, grabbed his firearm, and proceeded, with the help of others, straight down the hallway that the shooter occupied. It was his job. The pointed hat and the mace were put aside and in an instant he had to do something which he surely hoped he would never have to undertake -- shoot another man.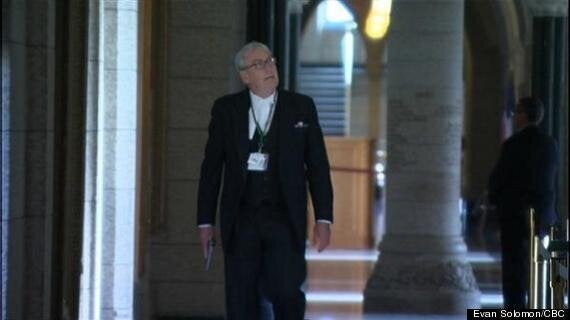 (Photo: Evan Solomon/CBC)
He had enjoyed a lengthy and distinguished career in the RCMP prior to his impressive post in Parliament. We could sense steel in his spine and a ramrod kind of professional air that spoke of discipline and commitment. But I doubt that any of us ever pictured him in our minds rushing down a corridor in order to personally guarantee the safety of all those for whom he was ultimately responsible.
I know Kevin somewhat. He will be hailed as a hero, but he won't sleep for some time. To take the life of another in the midst of the most hallowed centre for democracy in the land (the incident taking place directly beneath the Peace Tower) is an irony that surely won't be lost on him. He'll toss and turn and that gentle part of his being will be saddened for weeks. None of us would find it easy to bear and we shouldn't expect it to be anything different even for a professional officer and a very kind man.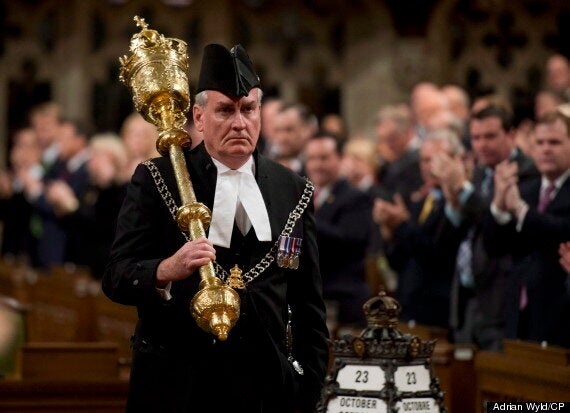 When I left Parliament for the last time, Kevin Vickers bid me adieu. "You will always be welcome here, sir. To serve in this place is the greatest honour there is."
Well, he should know, and he has paid a severe price for that privilege. Because of people just like him, at home and abroad, democracy lives on in a precarious world.
Every MP and staffer had better pray with their kids tonight and thank God that when ceremony gives way to substance, some remarkable individuals, like Kevin Vickers, can actually accomplish acts with a dedication and sacrifice that actually showers more honour on Parliament than any politician ever can.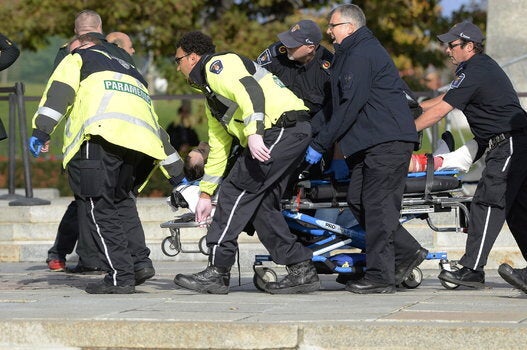 MPs Tweet During Shooting