Wearing the traditional black robes of Canada's sergeant-at-arms, Kevin Vickers shot and killed a gunman who entered Parliament Wednesday and elevated his reputation to modern-day hero.
In a CBC News still, the 58-year-old RCMP veteran is seen holding a gun and walking through the House of Commons' hallways moments after taking down the assailant, Michael Zehaf-Bibeau.
Earlier, Canadian honour guard Cpl. Nathan Cirillo was ambushed and fatally shot at the National War Memorial, across the street from Parliament Hill. The gunman made his way inside Centre Block where he crossed paths with Vickers.
"This is the first time in his career that he's shot anyone," said Vickers' niece, Erin, to Sun News. The Miramichi, N.B. native's praises were sung across the country for his selfless act. Parliamentarians expressed their thanks for his intervention.
"Thank God for Sgt at Arms Kevin Vickers," tweeted Justice Minister Peter Mackay.
Highly regarded by his colleagues for his professionalism, Vickers was in the RCMP for nearly 30 years, rising in its ranks. He then served as the House's director of security operations prior to his appointment as sergeant-at-arms in 2006.
"I couldn't be prouder of him right now," said younger brother John Vickers.
Responsible for overseeing security operations on Parliament, Vickers' office is approximately six metres away from the Parliamentary Library, according to The Globe and Mail.
The gunman was shot dead just outside its doors.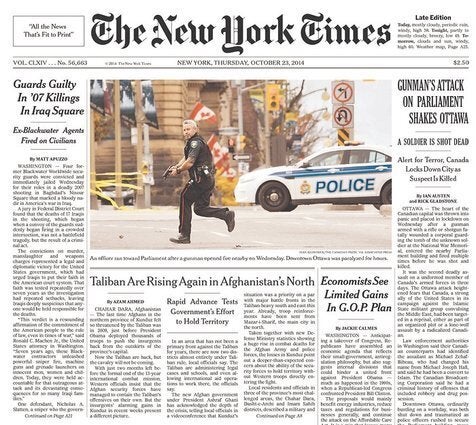 #OttawaStrong
Popular in the Community