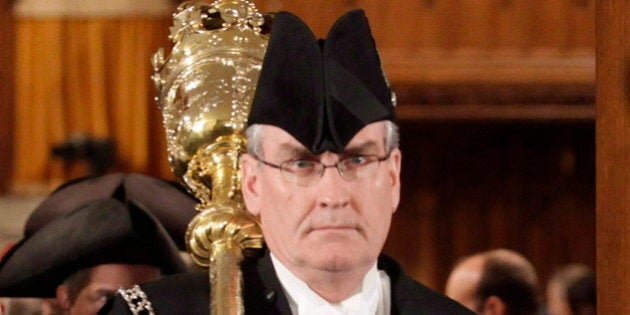 Vickers, a 29-year veteran of the RCMP, was praised by politicians, journalists and the public for saving lives. He told CBC Wednesday afternoon that he is safe and alright.
Vickers' younger brother, John, tweeted that his thoughts are with his brother and that his family is being contacted by media around the world.
During his nearly three decades with the RCMP Vickers, who is now 58, rose to the rank of chief superintendent, often serving as the face of the national police force in New Brunswick. Before his appointment as sergeant-of-arms, Vickers was director of security operations for the House of Commons. He has provided security for dignitaries and as an RCMP officer, Vickers was responsible for security services provided for the Queen and Prince Andrew.
Vickers was the RCMP commander during a series of tense standoffs between officials and Mi'kmaq fishermen in Burnt Church, N.B. in the 2000s. The First Nation objected to federal fisheries' limits on how many traps they could set, leading to blockades and confrontations.
"Despite the incredible tension, Inspector Vickers was always respectful, accommodating, and cool under pressure," said Huffington Post B.C. news editor, Andree Lau, who was a CBC reporter in New Brunswick at the time.
He applied that same professionalism to all issues, big and small, said Lau.
"He took that kind of care to treat everyone fairly, whether it was a vandalism complaint or if it was a major criminal issue. And that was vital in a small region like Northern New Brunswick," she said.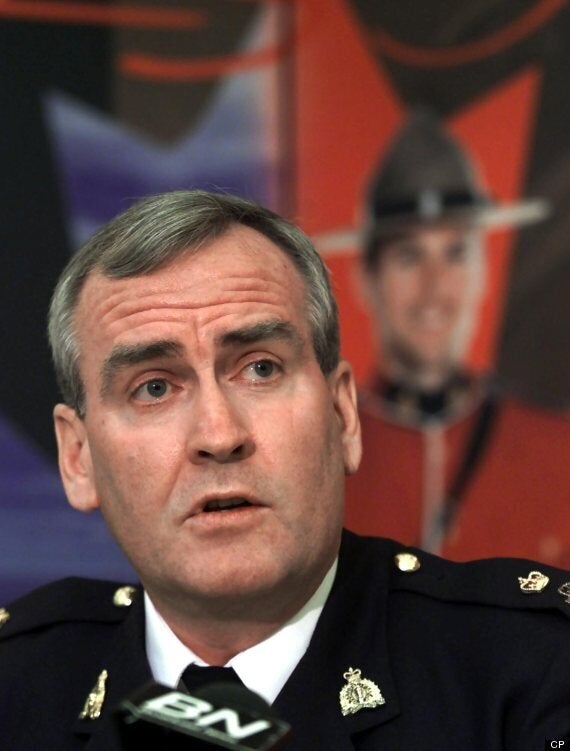 Then-RCMP Insp. Kevin Vickers fields questions concerning the force's role in operations on Miramichi Bay at a news conference in Neguac, N.B., on Monday, Sept. 25, 2000.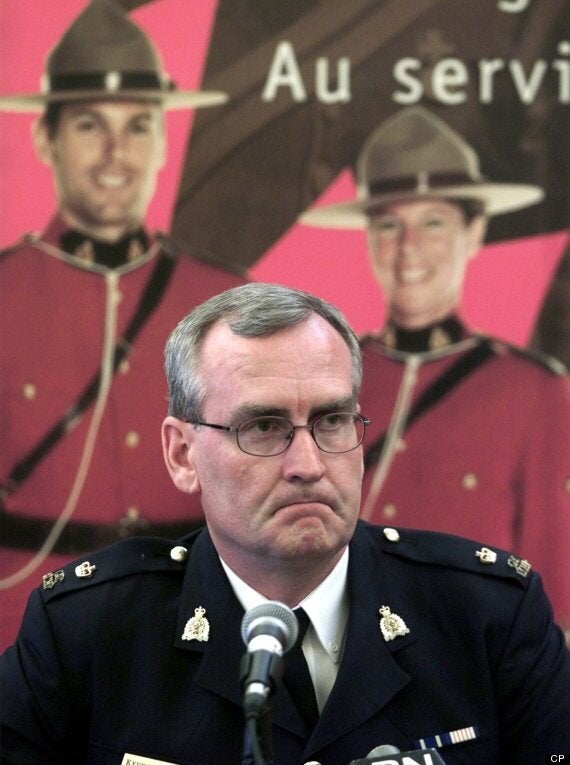 Then-RCMP spokesman Kevin Vickers ponders a question, Monday Sept. 17, 2001, in Neguac, N.B. as he comments on confrontations between natives and non-native fishermen.
The sergeant-at-arms is responsible for safeguarding the authority of the House of Commons, as well as the safety and security of the Parliament buildings. He has served in the role for the past eight years.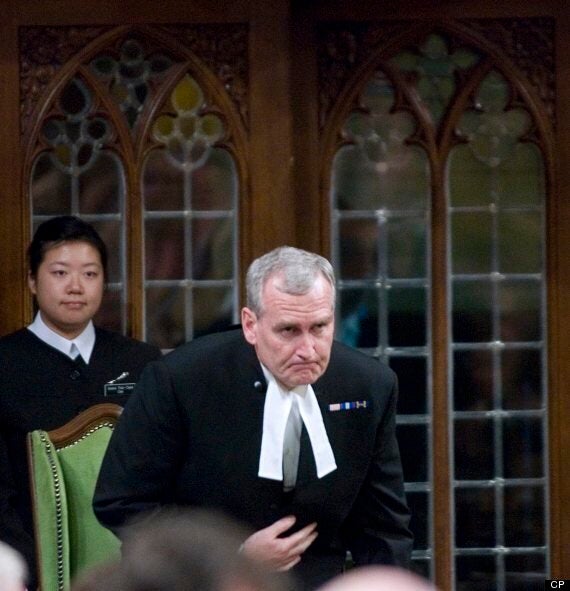 The new sargeant-at-arms, Kevin Vickers, is introduced to Members of Parliament, in the House of Commons in Ottawa, Sept. 18, 2006.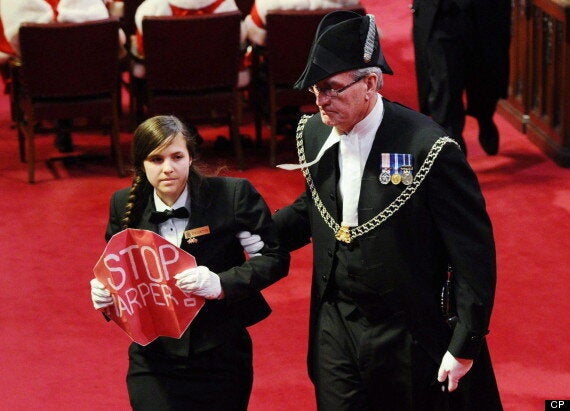 Sargeant-at-arms Kevin Vickers escorts a protester from the floor of the Senate as Governor General David Johnston delivers the Speech from the Throne on Parliament Hill in Ottawa, June 3, 2011.
Although sergeants-at-arms often operate outside of the public spotlight, the events on Parliament Hill are not the first time they have been instrumental in preventing bloodshed in Canadian history.
When army supply clerk Denis Lortie opened fire in Quebec's national assembly in 1984, the legislature's sergeant-at-arms went into the chamber and tried to calm him.
Rene Jalbert, a retired major in the army, offered Lortie a cigarette and eventually persuaded him to release about a dozen hostages who were cowering in the chamber.
The legislature was minutes away from convening when Lortie entered the building through a side door carrying two submachine guns, and at one point sat in the Speaker's chair firing wildly. He killed three people and wounded 13 others.
With files from The Canadian Press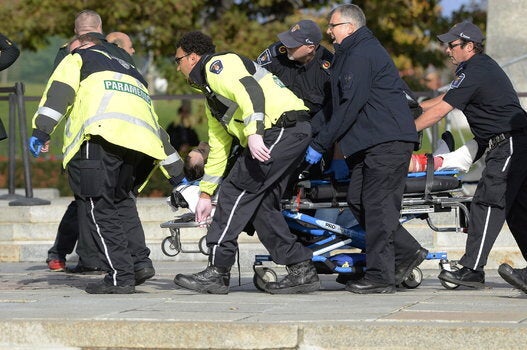 MPs Tweet During Shooting