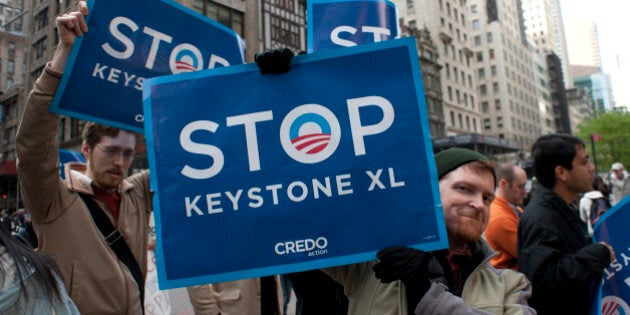 In a twist to the ongoing battle over the controversial project, the groups' report — titled simply "Fail" — uses the industry's own arguments to cast the pipeline as a major enabler of pollution.
President Obama's long-awaited decision on the pipeline "is so important precisely because it has critical implications for the rate at which tar sands are extracted," the report said, estimating that Keystone's approval would increase oil sands production by 36 per cent.
"If Canadian heavy [crude oil] is forced out to the world market, this will encourage more tar sands development, and release more climate-disrupting pollution," the report said.
It estimates that Keystone XL would increase carbon emissions by 181 million tonnes per year — or the equivalent of roughly a quarter of Canada's current carbon emissions, which stand at around 700 million tonnes.
But the green groups behind the report — which include the Sierra Club, Friends of the Earth and the National Wildlife Federation — cite data from financial analysts and Keystone backers to argue the pipeline would increase emissions by allowing increased production.
That's music to the report authors' ears, who say that not only should Keystone be halted — so should the development of all new fossil fuel infrastructure.
They cite earlier environmental reports that argued any further development would make it impossible for the world to keep carbon-caused global warming to within two degrees celsius.
TransCanada Corp., Keystone's builder, rejected the report's findings out of hand.
CAPP also responded, telling the Globe that Keystone "is not about whether the U.S. should use oil. It is about where that oil comes from. And the responsible choice is Canada."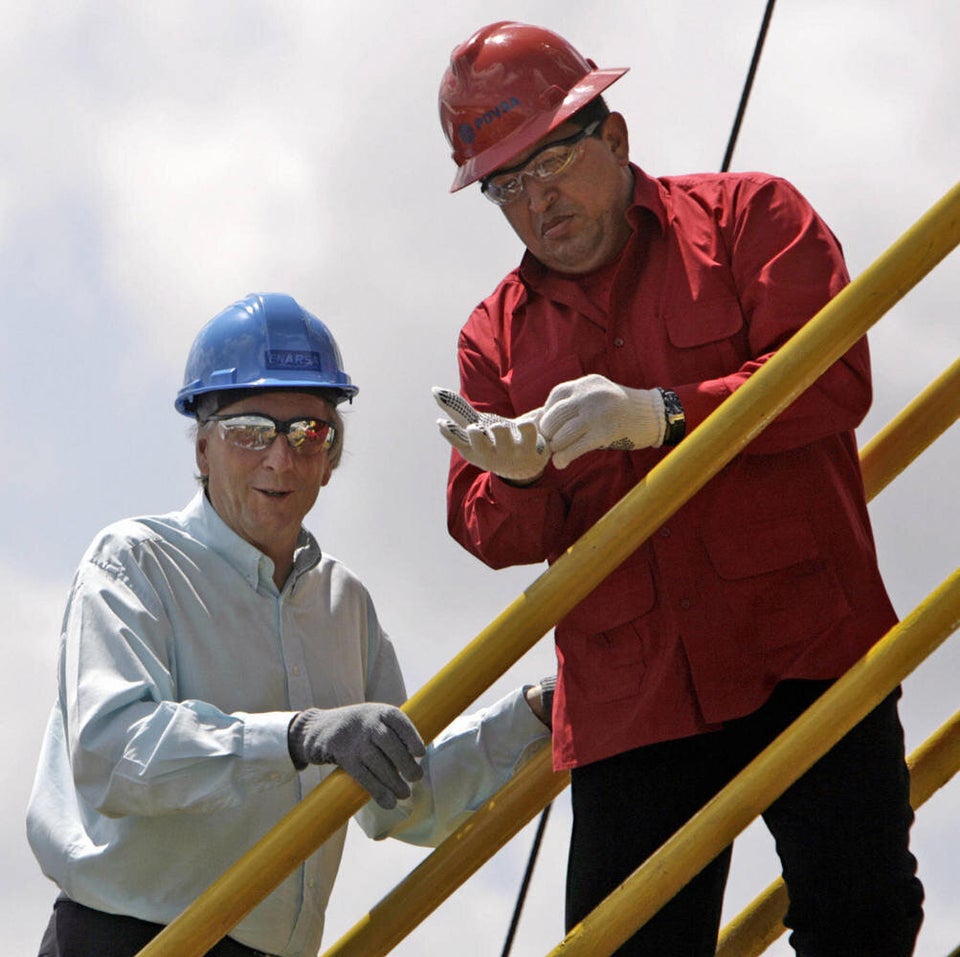 14 Top Climate Villains -- Greenpeace
Popular in the Community