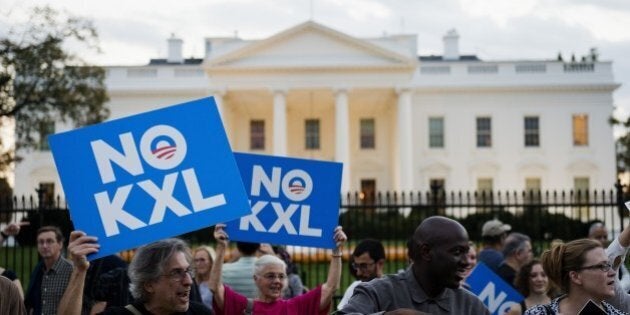 It's simple. You can't be a climate leader and approve dirty oil pipelines.
On Nov. 6, President Barack Obama made a long-awaited statement rejecting TransCanada's proposed Keystone XL Pipeline. The project, he said, wasn't in the United States' national interest, and, more significantly, approving it would undermine American leadership in the fight against climate change. The announcement was a monumental victory for the global climate movement, and gives us a renewed sense of hope and possibility as we head into the Paris climate talks at the end of this month.
What the Keystone rejection means for other pipeline projects
The U.S. decision on Keystone XL sent a clear message: Tar sands pipeline projects like the ones currently under consideration or subject to litigation in Canada -- TransCanada's Energy East Pipeline, Kinder Morgan's Trans Mountain Expansion Project, and Enbridge's Northern Gateway Project -- are not the way of the future. If anything, they are relics of the outdated, broken system that stands between us and the transition to a clean, low-carbon energy future we need.
Pipeline companies, facing sustained and ever-growing opposition to these projects, are on the defensive. The day before the Keystone XL decision, TransCanada announced that it was abandoning plans to include a Quebec marine port in its Energy East plan; months earlier, facing strong opposition, it abandoned its original plan to build a marine terminal at Cacouna, QC, in important beluga whale habitat. On the other side of the country, environmental groups, organized labour, and First Nations await rulings on the 18 lawsuits filed against Enbridge's Northern Gateway and heard by the Federal Court of Appeal in October. Meanwhile, the frustrating review process for Kinder Morgan's Trans Mountain project has yet to be completed, but has already led to litigation.
With delayed pipeline projects and low oil prices appearing to be the new normal, tar sands producers have been forced to cancel projects and slow down extraction. All told, it is quickly becoming apparent that tar sands operations, and the mega-pipelines they are counting on to get crude oil to market, no longer make economic sense.
Perhaps the most significant part of President Obama's statement was the clear connection he drew between rejecting Keystone XL and climate leadership:
America is now a global leader when it comes to taking serious action to fight climate change. And frankly, approving this project would have undercut that global leadership. And that's the biggest risk we face -- not acting.

Today, we're continuing to lead by example. Because ultimately, if we're going to prevent large parts of this Earth from becoming not only inhospitable but uninhabitable in our lifetimes, we're going to have to keep some fossil fuels in the ground rather than burn them and release more dangerous pollution into the sky.
President Obama's statement acknowledges the fundamental logic gap in the Canadian pipeline debate: Approving major tar sands pipelines is incompatible with climate leadership. You cannot call yourself a leader on climate change and approve new pipeline infrastructure and tar sands operations.
Now the onus is on other world leaders, including Prime Minister Justin Trudeau and his government, to step up.
Addressing climate change, of course, goes far beyond pipeline politics. Yes, we have to start saying no to projects that pump more carbon pollution into earth's atmosphere when there is a global imperative to keep dirty fossil fuels in the ground, but we also need to accelerate our transition toward a clean, low-carbon energy future. Instead of getting trapped in the same old debates about the relative merits of a bunch of ill-conceived pipeline ideas, we must demand meaningful, big-picture, forward-thinking conversations about climate solutions.
We're already on our way. As the impacts of climate change become more extreme and increasingly affect our daily lives, the climate movement has played a big role in pushing climate change from the fringes of political discourse to the top of the global agenda. The fact that climate change is now seen as one of the defining issues -- environmental or otherwise -- of our time is a huge marker of progress.
Since coming into office, the Liberal government has signaled its intent to take climate change seriously. It has renamed the Ministry of Environment to the Ministry of Environment and Climate Change, and tapped Catherine McKenna to lead the portfolio. As it heads into the Paris climate talks, the new government has also promised to work with the provinces and territories to develop a plan to reduce carbon pollution.
We are optimistic that these are signs of good things to come. Canada must commit to meaningful carbon reduction targets in Paris and come home with a commitment to produce a credible climate plan, which says no to pipelines projects that pose unacceptable climate impacts.
President Obama understands that you can't approve dirty oil pipelines and be a climate leader. It's time for our Prime Minister to do the same.
This piece was written by Ecojustice lawyer Dyna Tuytel. As Canada's only national environmental law charity, Ecojustice is building the case for a better earth. Learn more by getting updates on the most pressing environmental issues delivered straight to your inbox by subscribing here.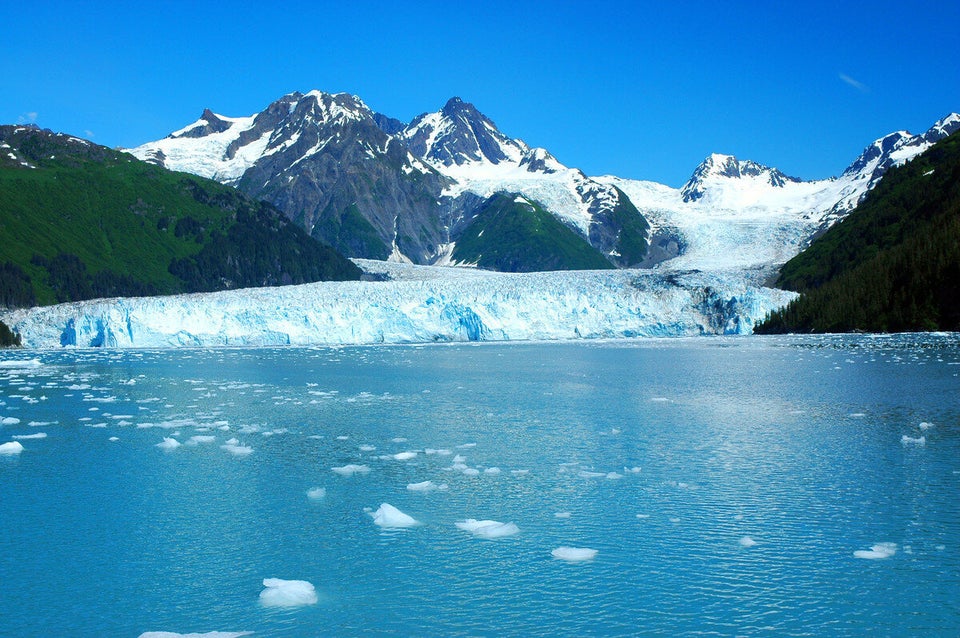 Climate Change: 10 Beautiful Places Under Threat