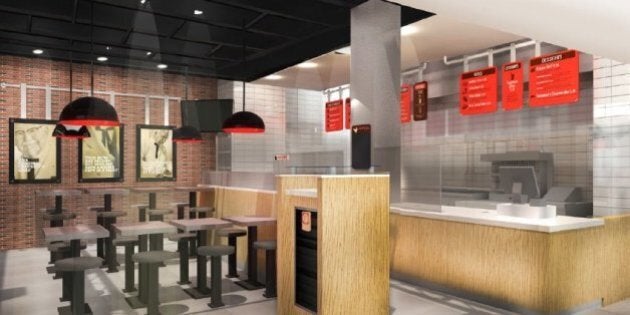 KFC wants a makeover, and it's starting with Canada.
The fast-food chain known for its fried chicken is following other fast food chains in trying to capture a part of the "fast casual" restaurant market — relatively low-priced but high-quality chains like Five Guys or Chipotle that are quickly making inroads into the fast food market, and particularly appeal to younger crowds.
For KFC, that effort will begin in Canada with the launch of its first KFC Select restaurant.
The new restaurant will stick to KFC's core ingredient, chicken, but instead of buckets of chicken and fries, KFC Select will offer rice bowls, burritos, burgers and salads, among other things.
The first-ever location will open on Toronto's Bloor St. in December, the company announced Wednesday.
The move is reminiscent of the push by McDonald's towards a healthier selection of foods. But KFC Select's look and menu more closely resemble another restaurant chain — Chipotle Mexican Grill, the casual restaurant chain that has taken the U.S. by storm in recent years and has been expanding into Canada.
The appearance of the new KFC Select restaurant closely resembles the right-angled, stainless steel-and-brick look of many Chipotle restaurants. And the pick-and-choose menu also resembles Chipotle: Customers choose a format (burrito, rice bowl, salad), and then a style (fajita, mango, California).
They even have pico de gallo and cilantro mayo as options.
Check out the similarities between KFC Select and Chipotle: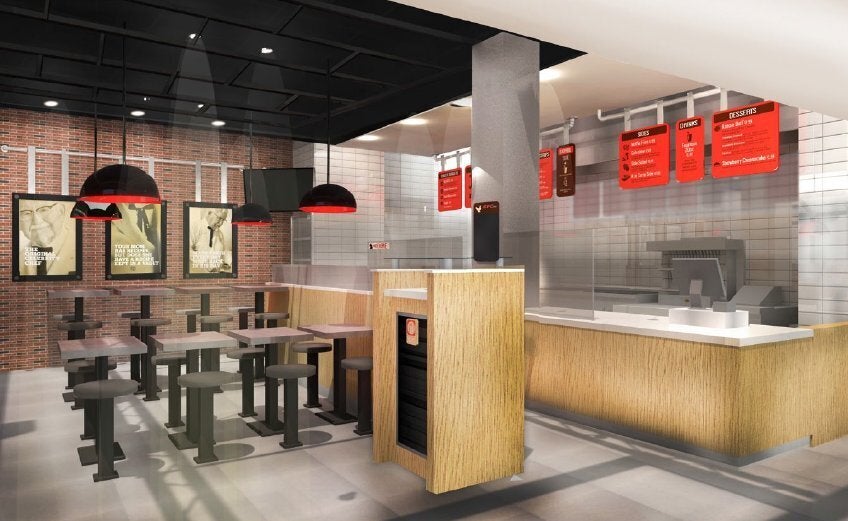 KFC Select and Chipotle: A Comparison
There is one way KFC Select will top Chipotle: price. With mains starting at $5.99, a meal at KFC Select will be several dollars less expensive than a meal at Chipotle.
KFC is owned by Yum Brands, which is the world's second largest operator of fast food restaurants and also owns Pizza Hut and Taco Bell. The company's earnings have been under pressure this year, mostly on a sales decline in China, due to allegations KFC restaurants in China were using chicken with excessive amounts of antibiotics.
The company missed earnings estimates for the third quarter of this year, earning $3.52 billion instead of a projected $3.57 billion. But that was mostly the result of flagging sales in China; the chain has seen sales growth in the U.S. for the past two years, and sales in Canada have been flat for the year so far.