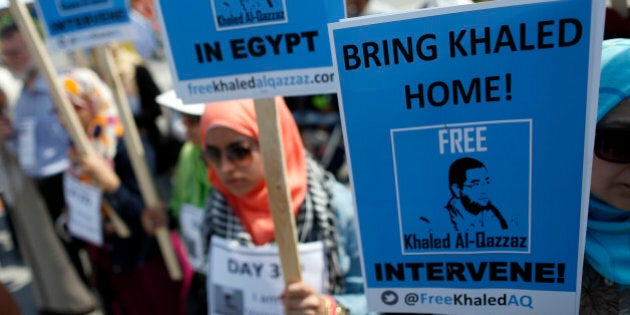 I wracked my brain to think of a way to appeal to my Canuck countryfolk, because the story I tell is none too happy, and the ending is yet unspoken. I write as a friend to a friend, a mother to a mother, a poet to a reader or leader. For in this family's story, the heart and the crux is that this -- quite easily -- this could have been us.
A good friend of mine is living a nightmare and she needs all our voices to speak as one and help her out as she is forced into difficult choices. She moved to Egypt to found a school, Steiner-Waldorf-style. She met grand success (but not much rest) and saw a revolution, meanwhile. Swept up in the dream of democracy, it seemed, her hubby took a consulting role. But the civil service in which he served was as short-lived as a drumroll. No sooner had he turned 34 (on his birthday, no less) that he was slammed in jail by a general who ruled the state under duress.
The world wept, but most of all, his four children were struck dumb. The words to express their extreme distress were nowhere to be found. The trauma lives on, their father was released after a year and a half. Nearly paralyzed with pain and a back that -- with a strain -- would cease to function and end his walking around. Indeed, Canadian doctors have seen the evidence that his life is ever in danger. With paralysis, the lungs would not be the lifesavers he needs to survive.
So, back to my friend whose young hubby is alive and dying to come back home. My mind is with them and their four precious children, and what can I ever do? To help them return to the only home that is theirs and show them not just I (or you), but the whole world cares?
Come home, dear Sarah, and wee Tahrir, the girl aged three like my son. For the thing I relish, my one desperate wish, is for you to be home having fun. Out of the dark nightmare, the terror you sleep, the fear behind every knock, for God forbid they come back for more with ever more torture in stock.
Our government is strong, our government is ours, our government is all we wish it to be. But please dear Government, do what it takes; this concerns all us citizens, not just me. Bring this mom home to the place of her birth, the place where one fateful May she and I became friends before we were moms, and make every Canadian's day. I know you have tried, I know you have tired, I know there are limits to hope. But in spite of these "knows" I can't accept "no" -- it's time for the family to come home.
If you are reading this at home and you're like me, "the public," then spare a thought for this family in need. Because all I remember of these great friends are their gifts to our Turtle Island. I never thought the day would come when I'd ask for everyone's smile and -- help.
For I know with your wishes, mine and the world's: Sarah, Khaled and their children may face no more fear.
Be with us, stand with us, hear us out on Twitter: @freekhaledaq
For together one day we'll get together and play, our kids, who will live that much better.
Nadia Abu-Zahra is Associate Professor of International Development and Global Studies at the University of Ottawa, and a member of the University's Human Rights Research and Education Centre.
Follow HuffPost Canada Blogs on Facebook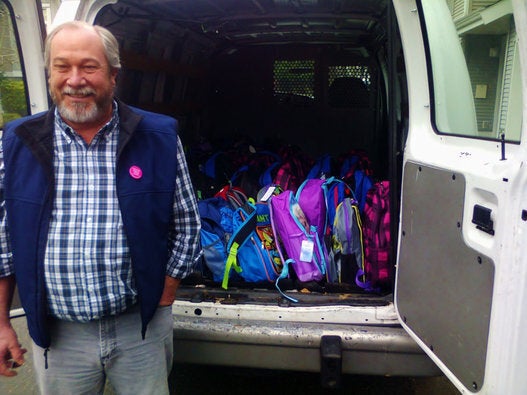 Great Things Canadians Have Done So Far For Syrian Refugees