Google Canada has just released the most searched terms for Halloween costumes in 2016 and the top picks definitely won't come as a surprise to parents of the under five set.
Alexandra Hunnings, Google trends expert, says this is the first time the search monolith has revealed the top picks for kids costumes. And the company has some interesting observations.
"Using Google Trends, we can compare relative search volume over time, shedding light on how Canadians research and make decisions," says Hunnings. "Searches for 'DIY Halloween costume' have increased by over eight times over the past five years in Canada, significantly outpacing searches for 'buy Halloween costume'."
Apparently, we're also very last minute when it comes to costumes (no doubt because our kids change their minds the night before Halloween.)
Here is a countdown of the most searched for kids' costumes of 2016 -- and the characters we'll likely see at our doors on October 31.
A two-year-old recently won the Internet's heart over his adorable naming of every dinosaur. So who can blame parents for dressing up their kids as a T-rex? This one is especially hilarious.
An angel might not be the most original costume, but it's a quick and easy one to throw together. And how cute is this?!?!
Dragons are always a favourite of parents and kids alike. We especially love this kid's DIY costume. #dragongoals
For the kids who want to go with a more scary than cute costume, a werewolf is a good solution. This girl has the perfect hair and her make-up is spot on!
Looks like parents are taking the traditional police officer costume to a new level.
With the release of the CBS series, it's no surprise kids want to dress up as the fierce character (aka Kara Zor-El).
Continuing the superhero theme, we have the ever popular Iron Man ranking at number four this year.
Of course, "Star Wars" continues its reign of popularity among kids. And who can resist dressing up as the furry Chewie this Halloween (especially on a cold night)?
Ranking at number two is the all-powerful Yoda.
Ta-da! It will be no surprise to parents of PAW Patrol-obsessed kids (isn't that everyone?!?!) that this ranks as the most popular costume for kids this year. And seriously this kid and his mama are just too cute.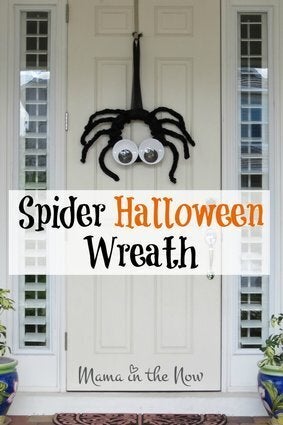 14 Spooktacular Halloween Wreaths To Delight All The Neighbours