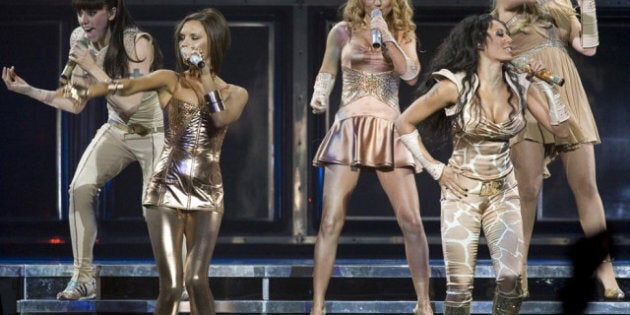 I am now in the twilight of my second pregnancy: with less than two weeks to go and the baby already "in position," I'm finding I have to force myself to focus on the marathon I'm about to run. Labour is similar to just that -- running a marathon -- it is mentally and physically exhausting, but the reward at the finish line is like nothing else we, as human beings, will ever experience in our lifetime. This goes for moms and dads.
This being our second child, I feel more confident than I did the first time around. And while this confidence still comes with its own hesitations, I guess I am more relaxed knowing how the whole labour thing is generally going to go down. I pulled up my previous birth plan and whittled it down to the "best of," a half-page of point-form notes detailing my personal list of dos and don'ts for whoever is staffing the maternity ward that day.
As I was working on the plan, I decided to consult the Internets to read about plans for second births. One of the resources I came upon was a blog called TheFeministBreeder.com. The name of the blog was one thing and the advice was fine, but more captivating was the blogger's bio:
Gina Crosley-Corcoran -- writer, doula, childbirth educator, activist, and mother of three littles. Used to play in a famous rock band. Now earning a Master of Public Health in Maternal Child Health.
I mean, "famous rock band?" How could I not Google this? The rabbit hole led me to '90s femme-grungers Veruca Salt, of whom I was a big follower in my mid-teens. While mommy-blogger Gina was not in the band while I adored them, I was nonetheless fascinated to learn that the band is still kicking around. I watched YouTube videos for Seether and All Hail Me two of their singles from their seminal 1994 American Thighs album.
Thank the heavens that tight, ringy snare sound, which I would vocalise as a tonal schpincks, has gone out of style.
Beyond that, I began thinking about our seven-year-old daughter who can memorize and sing back a song after hearing it once. She comes home from school with all this total musical garbage in her head -- stuff her peers are "into" -- though I'm sure they don't know why they like this music other than the fact they must be mainlining the Disney Channel where it's being marketed aggressively to them. I mean, these kids are in grade two and their parents are buying them head-to-toe Selena Gomez and Hannah Montana apparel. Call me a snob, but yuck.
Do people even listen to music? Following my alternative lifestyle, harsh words for most mainstream music and dangerously "aging hipster" attitude, I mostly think that music is an empty escape for most of the consuming public.
But I digress. I want my daughter to actually listen to music, to hear and appreciate what she is listening to. She is immediately drawn to music with female singers -- she likes Feist and Robyn but we rarely listen to music at home so nothing is forced upon her -- and for a moment I thought maybe she would like Veruca Salt.
Parenting is an odd, amorphous journey you take with your children. We have to avoid cramming our own nostalgia down their throats and let them discover who they are and the culture that will inevitably inform their identity. So as I shepherd a seven-year-old carefully around the edges of the music industry, I will also welcome a new person, who will grow up hearing me talk crap about music marketing and false-representation in the arts.