Squee! A killer whale calf was seen in Vancouver Island's Race Rocks in photos taken by a marine mammal researcher.
University of Victoria student Josh McInnes spotted the group of transient killer whales and sent the pictures to The Huffington Post B.C.
"As I got to Race Rocks three groups of transient mammal hunting killer whales were socializing near the the shoreline," McInnes said in an email. "I was able to get a shot of the new calf that was born."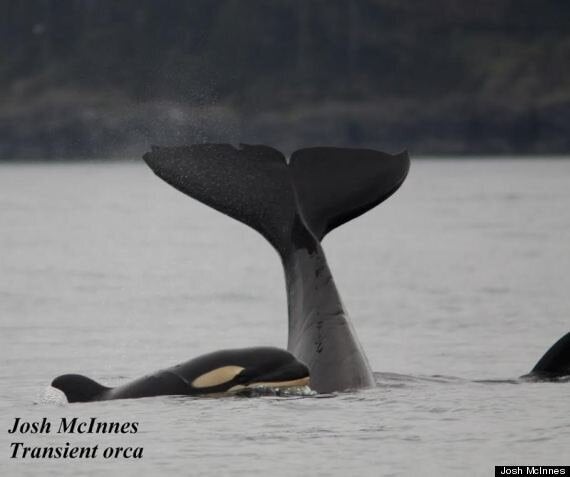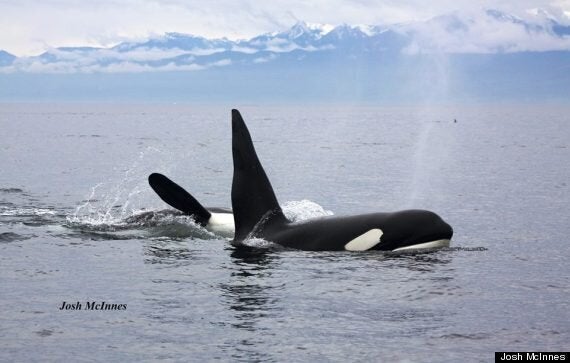 McInnes said the whales were travelling west into Juan de Fuca Strait towards Sooke.
Transient killer whales are one of three whale ecotypes that live in the waters off of Vancouver Island; the other two are called offshore and resident whales. Transients, also called biggs, hunt marine mammals, live in small groups, and travel large distances.
Transients were designated as a threatened species in 2001, McInnes said. They contain some of the highest toxin levels found in marine mammals.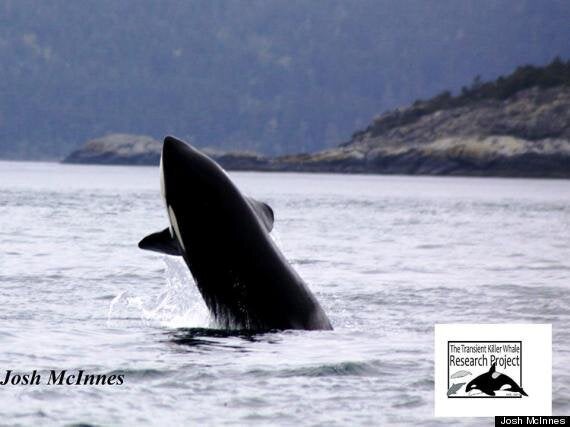 Like this article? Follow our Facebook page

Or follow us on Twitter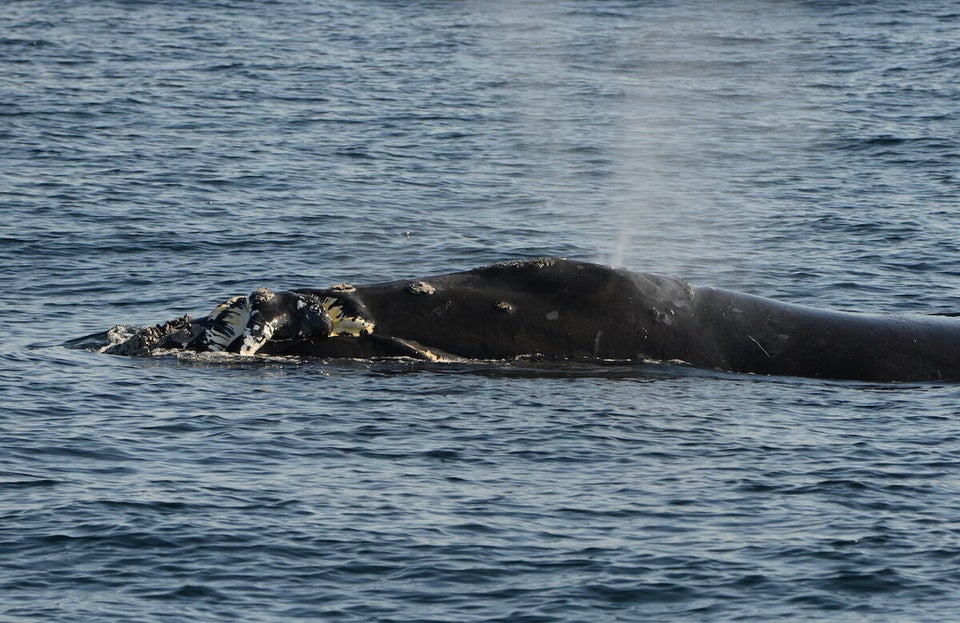 North Pacific Right Whale Spotted