For the first time, drones have been used in killer whale research, giving scientists in B.C. a clearer picture of the mammals' health and development — from above.
Dr. Lance Barrett-Lennard, the Vancouver Aquarium's senior marine mammal scientist, partnered with two U.S. researchers to use a custom-designed marine hexacopter to study and monitor the threatened northern resident killer whales.
The unmanned aerial vehicle made 60 flights over the waters off northern Vancouver Island and took 30,000 photos. Researchers were able to detect several pregnancies and a number of whales in poor health.
These conditions would not have been detectable from water surface level, said Barrett-Lennard in a news release on Monday.
"Killer whales can buffer short-term lack of food by living on their blubber, and substituting water into their blubber layer, so they camouflage it when they are in poor condition. From above, we can observe and assess their girth, and know much earlier when they are in trouble," he explained.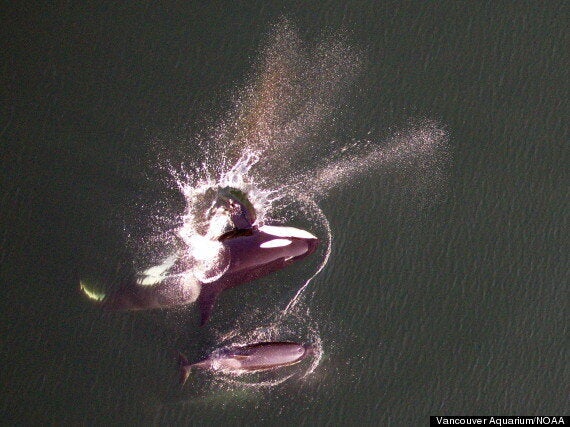 But before people think they can head out with their hobby drones, the aquarium points out the project had to get several permits, including a marine mammal research licence from Fisheries and Oceans Canada, a special flight certificate from Transport Canada, and animal care permits.
The scientists also assessed the impact of the hexacopter — about the size of a beach ball — on the animals.
"At an altitude of 100 feet it's actually up higher than seabirds are flying, and it's very quiet. The whales don't know it's there: they can't see it, they can't hear it, and we're able to remain at a distance on the boat," said Barrett-Lennard.
The hexacopter is owned by the U.S. National Oceanic and Atmospheric Administration (NOAA), whose researchers were part of the project.
Check out more images of killer whales taken by the drones: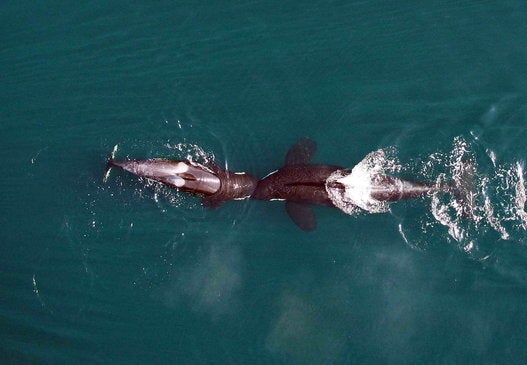 Killer Whale Research Aided By Drones


Popular in the Community