A pod of killer whales was spotted passing through Vancouver's Burrard Inlet Monday, looking as majestic as ever:
The whales' visit came at the perfect time, coinciding with the launch of the Vancouver Aquarium's new WhaleReport app.
The program allows people to report whale sightings with their smartphones, providing information for scientists to keep an eye on the activity of B.C.'s marine life.
In the past, such sightings were reported through emails, phone calls, web forms, and paper logbooks.
The new app speeds up the process by automatically recording the time, date, and location of the sighting — leaving all the more time for snapping photos.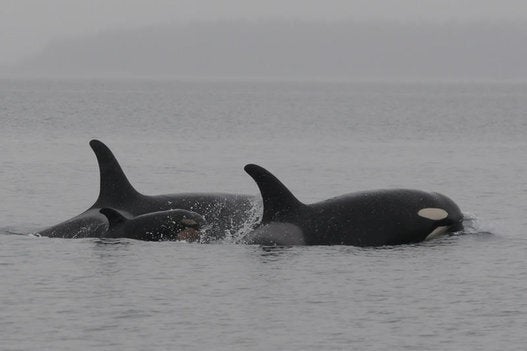 New Baby Orca J51 Born Off B.C. Coast