Kim Campbell isn't shy to tell people what she really thinks about U.S. President Donald Trump.
The former prime minister blasted Trump's team on Saturday for lying about its communication with Russia during the presidential campaign.
"In case you forget what pathological lying looks like!" Campbell wrote on Twitter. "Totally unconnected to any moral sense or conscience! The faces of deceit!"
Attached was a video — including the President himself and two of his sons — denying that anyone from the Trump campaign had contact with Russian officials throughout the 2016 election.
It's been revealed that Donald Trump Jr. and other team members had attended a meeting with a Russian lawyer who claimed to have dirt on Democratic nominee Hillary Clinton. Trump Jr. was informed the information came from the Russian government as part of an attempt to help his father win the presidency.
He and others close to Trump denied collusion with Russia at least 20 times after this meeting took place, The Guardian reports.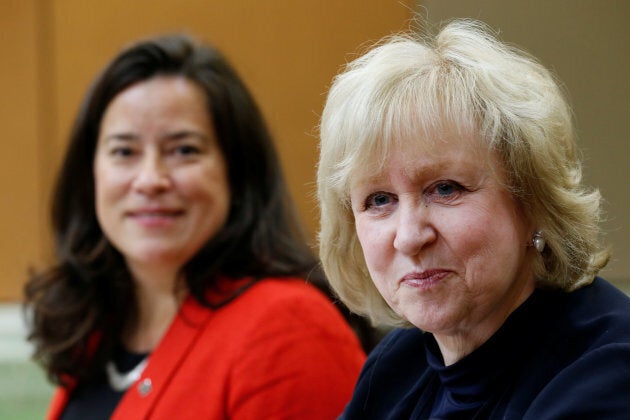 Campbell, who was Canada's first female prime minister in 1993, says she considers Trump a threat to democracy.
"We are in great peril," Campbell told The Globe and Mail in an interview. "I am a passionate defender of democracy. And I was a Soviet specialist, and I'm watching resurgent authoritarianism supported by the ex-KGB officer who runs Russia."
I do not owe it to people to have a frontal lobotomy.Kim Campbell
Campbell has defended her commentary, saying that though she's a former prime minister, she deserves to share her opinion.
"I do not owe it to people to have a frontal lobotomy," she told the Globe.