The revelation that Canada's new defence minister is still an army reservist prompted a former prime minister to renew calls for more civilian oversight for the military on Thursday.
Kim Campbell, who served as minister of national defence for five months under Brian Mulroney's Conservative government, said it's inappropriate for Harjit Sajjan to be in the military's chain of command while holding the department's top job.
She made her comments on Twitter and was accused of making hay from a non-issue since the department confirmed that the paperwork for Sajjan's release is being processed.
Pending the status of his discharge application, Sajjan is technically a lieutenant-colonel in the Canadian Armed Forces reserves.
Defence spokesman Daniel LeBouthillier confirmed to The Huffington Post Canada the department received a request for release from Sajjan on Oct. 21, two days after voters in Vancouver South elected the Liberal as their new MP.
"The Minister of National Defence's release from the Canadian Armed Forces is currently being processed in order to ensure that he receives the appropriate benefits based his long and honourable service in the CAF," LeBouthillier said in an email.
He told HuffPost Canada that Sajjan's release is "expected to be resolved in short order."
A recipient of the Order of Military Merit, he served in Bosnia and later volunteered to join Canada's first deployment to Kandahar. He served a total of three tours in Afghanistan.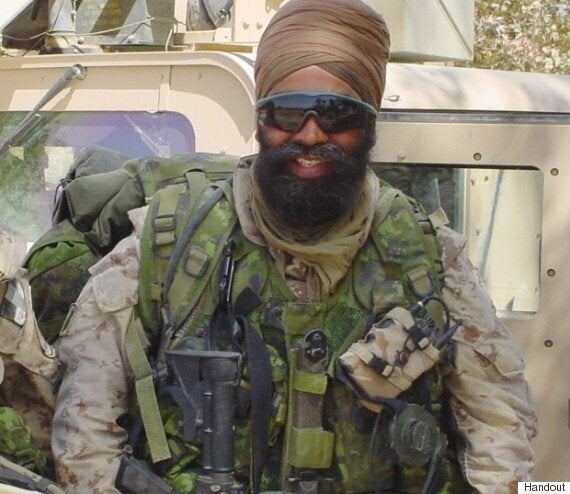 Harjit Sajjan seen in an undated photo taken during one of his deployments in Afghanistan. (Credit: Handout)
In an interview with Canadian Military Family Magazine before the election, Sajjan credited his combat experience as part ofwhy he decided to run for federal office.
"If you don't look at the root cause in the first place you're going to keep sending soldiers into harm's way," he said.
"And having been there on multiple occasions, on the frontlines, I want to make sure when we make decisions they are the correct ones. And policy decisions do matter."
Sajjan was named Minister of National Defence on Wednesday as a part of Prime Minister Justin Trudeau's 31-member cabinet.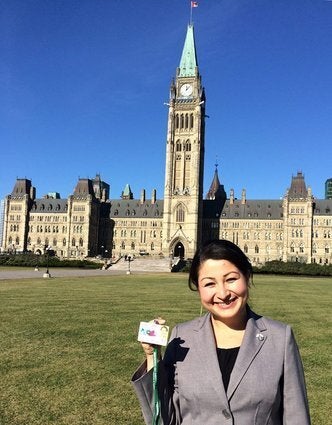 Rookie MPs To Keep Your Eye On
Popular in the Community