Having a baby in your forties is nothing new in Hollywood, yet former "The Facts of Life" child star Kim Fields was stunned when she found out she was pregnant at 44.
At that time, Fields and her husband Christopher Morgan already had a young son named Sebastian. However, when trying for their second, Fields suffered two miscarriages.
That's why when the actress became pregnant with her second child, she mistook it for the flu.
In the video above, Fields and her hubby recount the hilarious tale of how they found out they were having a second baby.
Speaking about her second pregnancy on "The Real" in 2013, Fields said: "Funny enough, for a minute I thought I was getting pre-menopausal cause certain things were starting to be irregular and then other symptoms started — my memory and I was clumsier than normal which I couldn't even believe was possible. Then our son got sick with a stomach virus and I caught it. Chris said, 'No, babe, you're a little sicker than Sebastian. You need to go and get that checked out' and I said, 'Okay.' They tested me and said, 'Oh honey, you're not dehydrated. You're two months pregnant."
Today, Fields and Morgan are proud parents to nine-year-old Sebastian and three-year-old Quincy.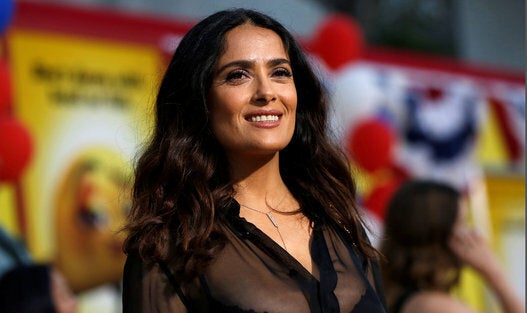 Celeb Moms Who Had Babies After 40