Kim Kardashian has posed for her first photo since her robbery in Paris last month, and who she stood next to was heartwarming.
Wearing a grey hoodie, sweatpants and a black Saint Pablo baseball cap, the 36-year-old reality star, along with her husband Kanye West, helped celebrate the 16th birthday of Cameron Sterling, eldest son of police-shooting victim Alton Sterling.
"Shoutout to @kanyewest & @KimKardashian for showing 16th bday love last night to my client #CameronSterling, eldest son of #AltonSterling 👌🏽," attorney Justin Bamberg captioned the photo on Twitter that was taken at West's concert in Los Angeles on Tuesday.
"I want my children to grow up knowing that their lives matter," Kim wrote in a post called "#StraightUp #BlackLivesMatter" on her website at the time. "I do not ever want to have to teach my son to be scared of the police, or tell him that he has to watch his back because the people we are told to trust — the people who 'protect and serve' — may not be protecting and serving him because of the color of his skin."
Kim's appearance with Cameron is the first time a new photo of the mother of Saint and North West has been shared on social media since the Paris invasion. Even though the "Keeping Up With The Kardasians" star shared three Facebook posts on Monday, they have since been deleted.
Along with keeping a low-profile since the robbery, Kim has also gone ahead and fired longtime bodyguard Pascal Duvier. According to Entertainment Tonight, Kim and Kanye are going to extreme measures to improve their security team.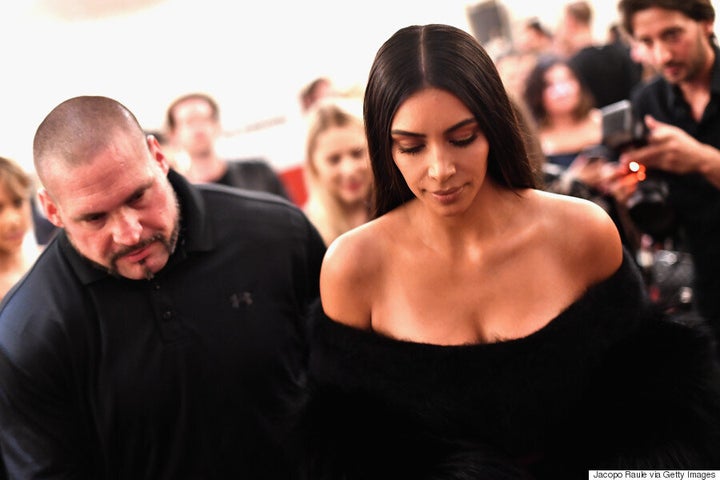 "Pascal, along with a couple other security members of their team, were recently let go by Kim and Kanye. It's a pretty tough situation overall and they love Pascal, but they couldn't take any more chances," a source said.