It's an emotional process, but the reality TV star is still finding ways to treat it in a lighthearted manner.
She also said this with a smile: "Whatever you do, do not steal my glam team."
The remark prompted laughs from both Kimmel and the audience as she carried on discussing how she's helping him in his transition.
Kim also said she'd remind him about the "sit test," which is something she does with clothing when preparing to appear on a talk show.
Kardashian said she forgot to do that with her dress on Thursday night, and it ended up being more revealing than she expected.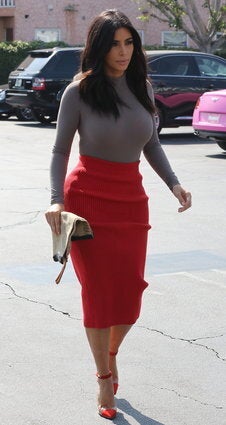 Kim Kardashian Style 2014