Paper magazine's latest cover star(s) really needs no introduction, but we will try anyway.
Kim Kardashian is featured on two covers of the mag's winter 2014 issue: one featuring her oiled bare butt and wearing nothing but black satin gloves and a pearl necklace; the other featuring the 34-year-old completely clothed in a black sequin gown with a champagne glass resting on her derriere. The "Keeping Up With The Kardashians" star holds a glass of bubbly and sports a chic topknot and a big smile.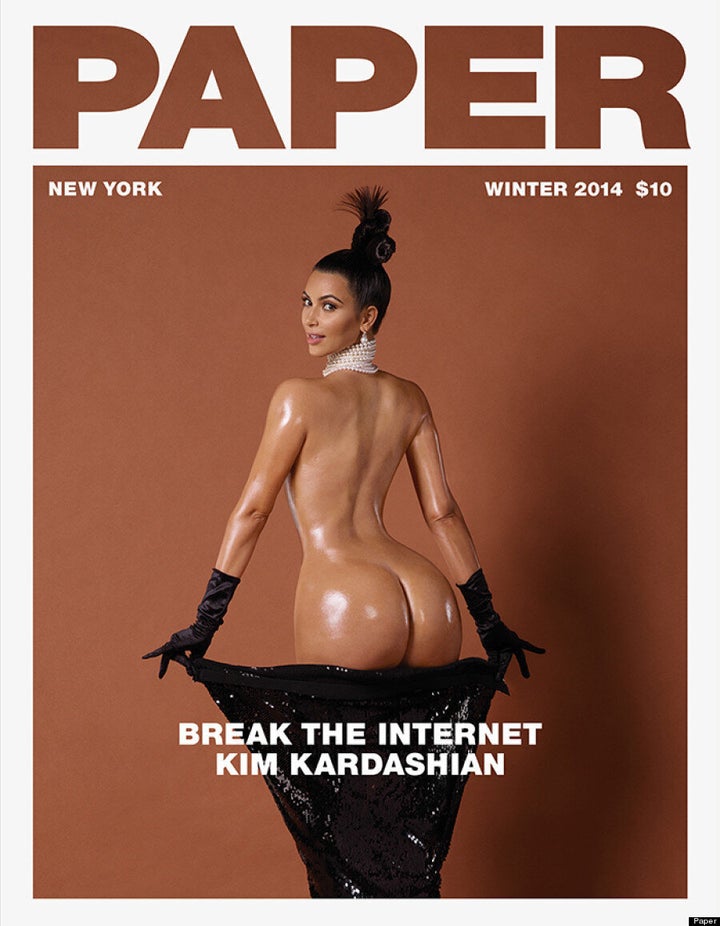 Naturally, the Vogue cover gal was thrilled with the results and posted the cover on Instagram with the caption, "Paper Magazine new cover alert! - such a honor to work with the legendary 📷 Jean-Paul Goude!!!! Shot this in Paris. Can't wait for you to see the the whole issue."
About the SFW cover, she wrote on Twitter:
We have a feeling that Kim could care less what anyone thinks!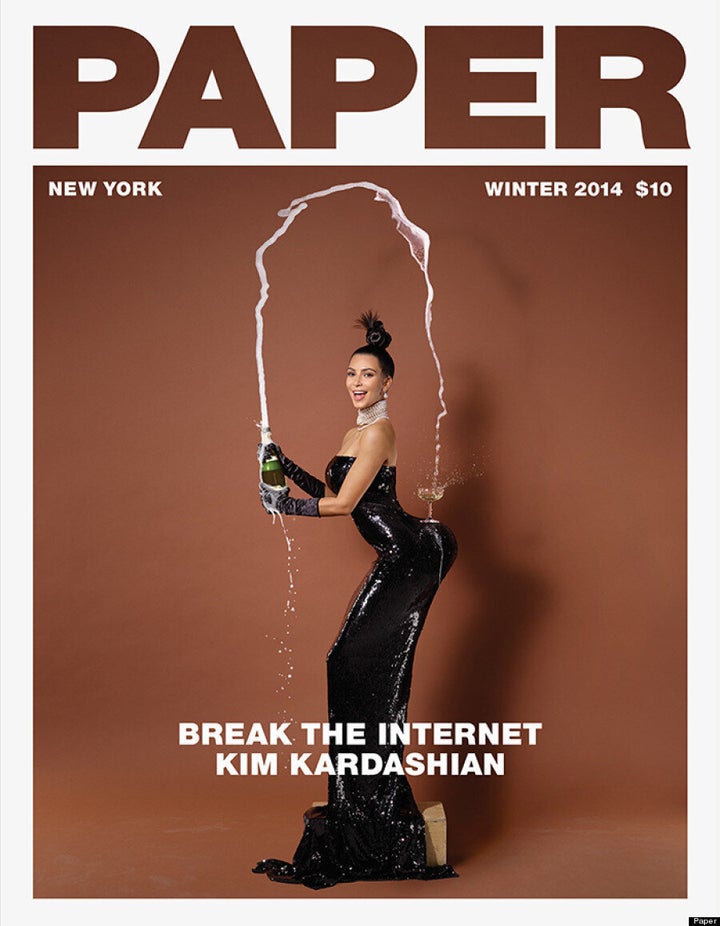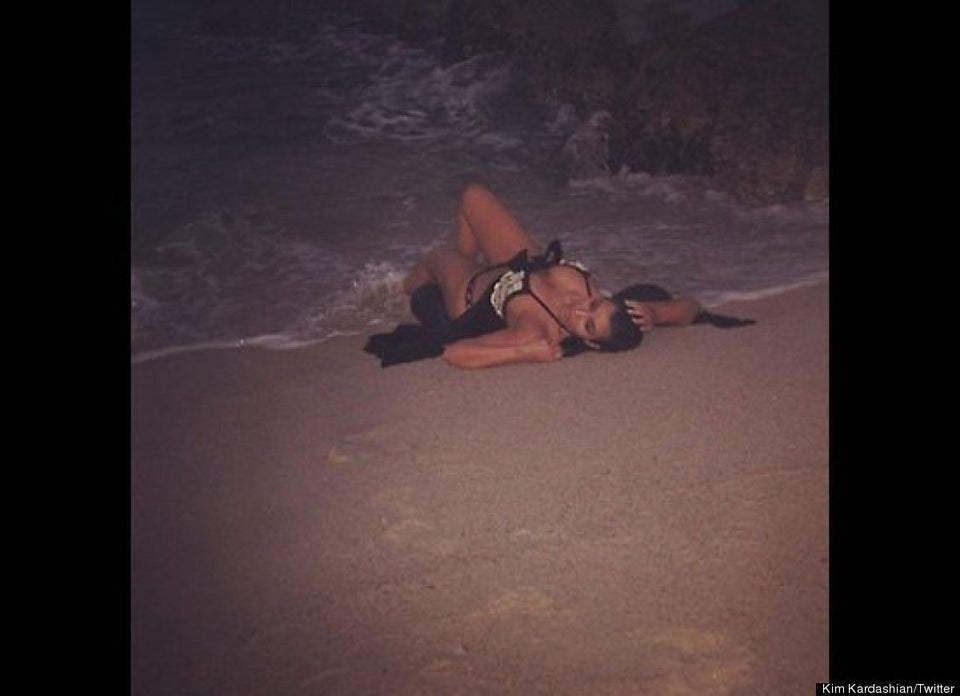 Kim Kardashian's Hottest Moments
Popular in the Community