The glossy's latest issue, which features Carine Roitfeld's annual "Icons" fashion portfolio, features Mr. and Mrs. West in an intimate photo shoot by Karl Lagerfeld and an even more intimate interview with Harper's Bazaar's executive editor, Laura Brown.
One of the (surprisingly) aww-inducing highlights? When Brown asks the 39-year-old rapper what his favourite body part is, on himself or his wife's.
"Is the face a body part?" replies Yeezy. "My favourite body part of Kim's: heart."
"Awww, now I have to say the same," says Kim, 35. "But of my own, I like my upper stomach. I just seem to always have abs.When I'm not really pregnant, I have a great two-pack. And of Kanye's? I have to say his heart. And I've always loved his legs."
But despite 'Ye's admittance to his fave body part on his wife, he still says he loves her racy photos.
"I love her nude selfies. Like, I love ones from the side, the back ones, and the front," he says. "I just love seeing her naked; I love nudity. And I love beautiful shapes. I feel like it's almost a Renaissance thing, a painting, a modern version of a painting. I think it's important for Kim to have her figure. To not show it would be like Adele not singing."
Kimye also revealed their celebrity crushes when they were young (Kim's being Johnny Depp and Kanye's being Pamela Anderson), their fave Taylor Swift song (Kanye doesn't have one while Kim says she "was such a fan of hers") and their fave TV show to binge watch ("Empire".)
And as for how they'd like to be remembered? Well, they both have fairly different answers.
"I'd like to be remembered as someone who was smart in business, works hard and can be sexy and a mom," says Kim. "A powerful, but still sexy, nonconforming woman. And I would hope that Kanye would be remembered for being smart and sticking to what he believes."
"Your answer was so much better. I was going to say the whole thing about global warming and we're all going to be gone," replies Kanye.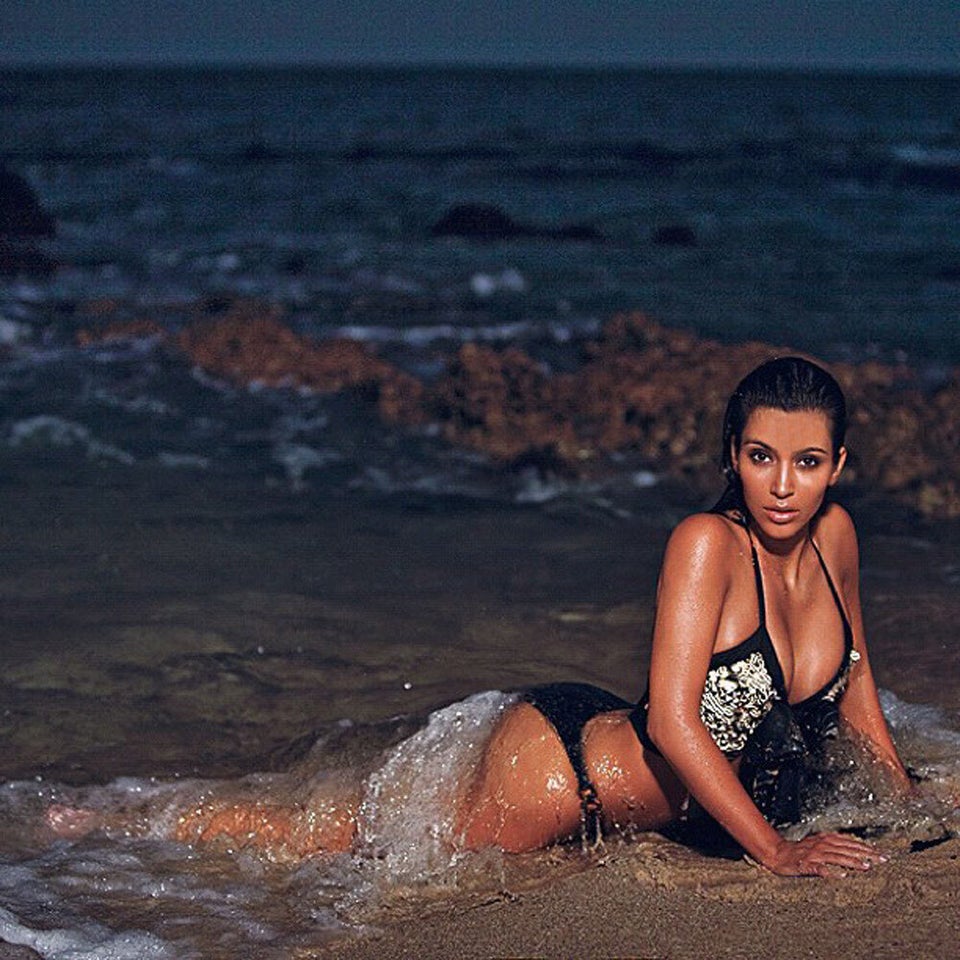 Kim Kardashian's Most Naked Moments