Shot by famed fashion photographer Annie Leibovitz, Kim wears a striking strapless dove grey Lanvin wedding dress (a future look at her upcoming nuptials?) while Kanye wraps his arms around his future bride's waist, wearing a sleek blue suit.
The cover reads, "Kim & Kanye: Their Fashionable Life And Surreal Times #worldsmosttalkedaboutcouple."
Kim wears her dark brunette locks in a chic low bun while her makeup is elegant and fresh with a dark smoky eye and nude lip.
In an accompanying video, the couple pose for Leibovitz and model some of the season's best bridal couture and even their daughter North West makes an adorable appearance.
Some (including yours truly) thought that the "Keeping Up With the Kardashians" star would never make a cover as Wintour doesn't usually favour putting reality stars in the magazine. (We even thought little sis/model Kendall Jenner would get a cover first.)
"Part of the pleasure of editing Vogue, one that lies in a long tradition of this magazine, is being able to feature those who define the culture at any given moment, who stir things up, whose presence in the world shapes the way it looks and influences the way we see it. I think we can all agree on the fact that that role is currently being played by Kim and Kanye to a T. (Or perhaps that should be to a K?)

As for the cover, my opinion is that it is both charming and touching, and it was, I should add, entirely our idea to do it; you may have read that Kanye begged me to put his fiancee on Vogue's cover. He did nothing of the sort," she explained. "The gossip might make better reading, but the simple fact of the matter is that it isn't true.

There's barely a strand of the modern media that the Kardashian Wests haven't been able to master, and for good reason: Kanye is an amazing performer and cultural provocateur, while Kim, through her strength of character, has created a place for herself in the glare of the world's spotlight, and it takes real guts to do that."
What do you think of the cover? Should Kim and Kanye cover the fashion bible?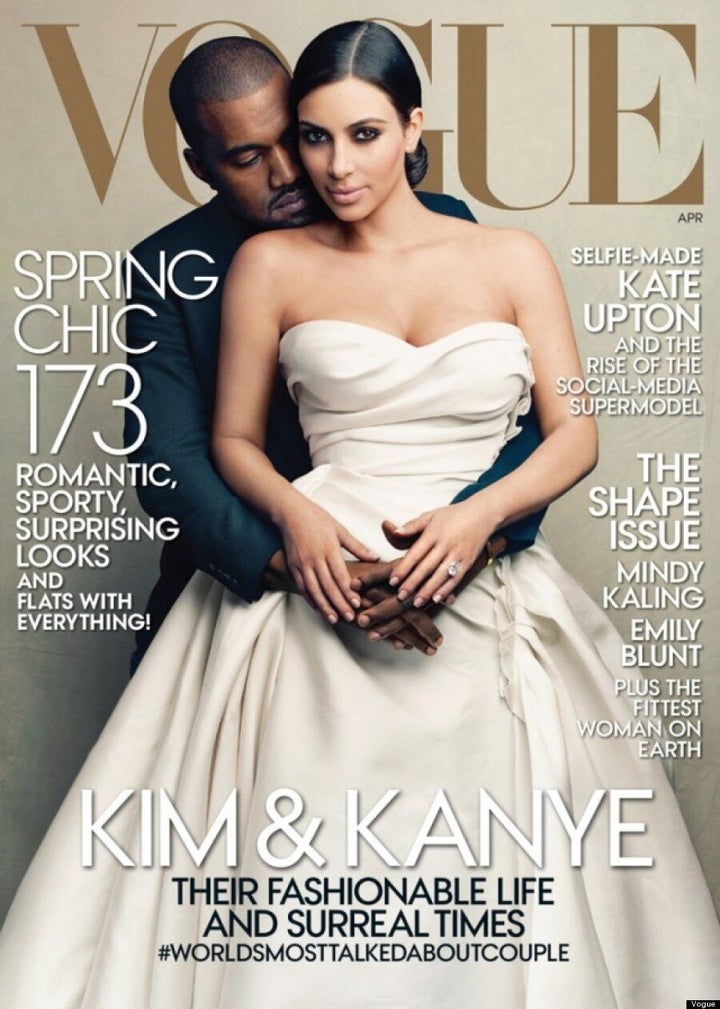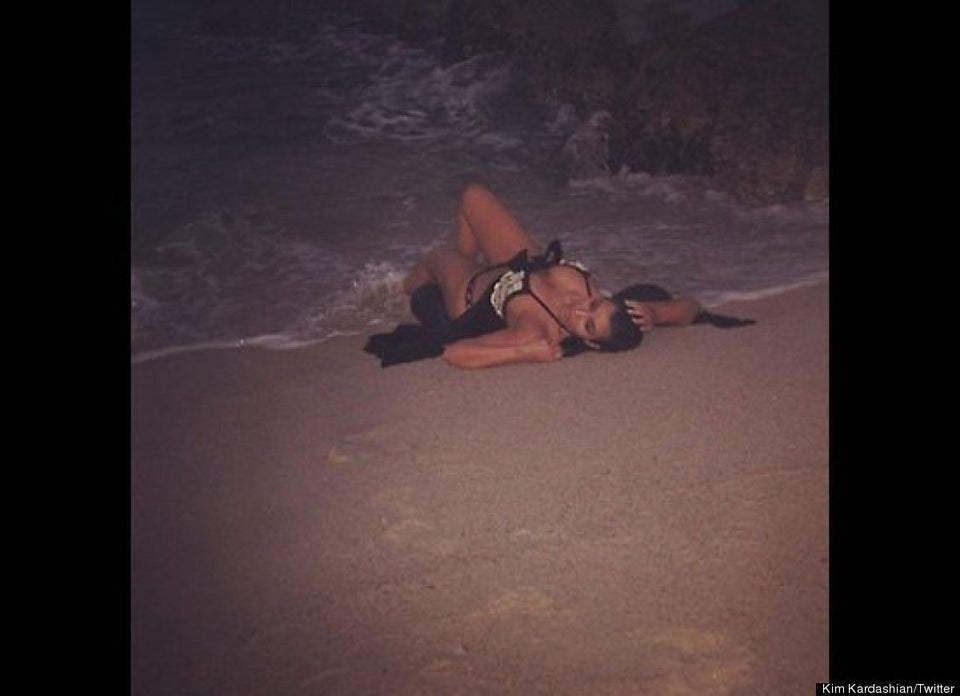 Kim Kardashian's Hottest Moments