The Vogue cover girl (get over it already) pulled out all the stops in a stunning Lanvin dress at the 2014 Met Gala in New York City on Monday night.
With husband-to-be Kanye West by her side (or more accurately, behind her) on the red carpet, the 33-year-old "Keeping Up With the Kardashians" star erased all bad memories of her 2013 Met Gala dress with the sexy and elegant dark blue and black frock, which featured a flattering belt that cinched in her waist.
The strapless gown wasn't without its sex appeal (come on, this is Kim K we're talking about): a leg-baring thigh high slit and a low neckline that revealed plenty of cleavage a la Kate Upton completed the gown's dazzling look.
So, is it fair to say that North West's mama has finally turned herself into a red carpet maven worthy of being at one of the most prestigious fashion events of the year? We're gonna have to say, hell yes!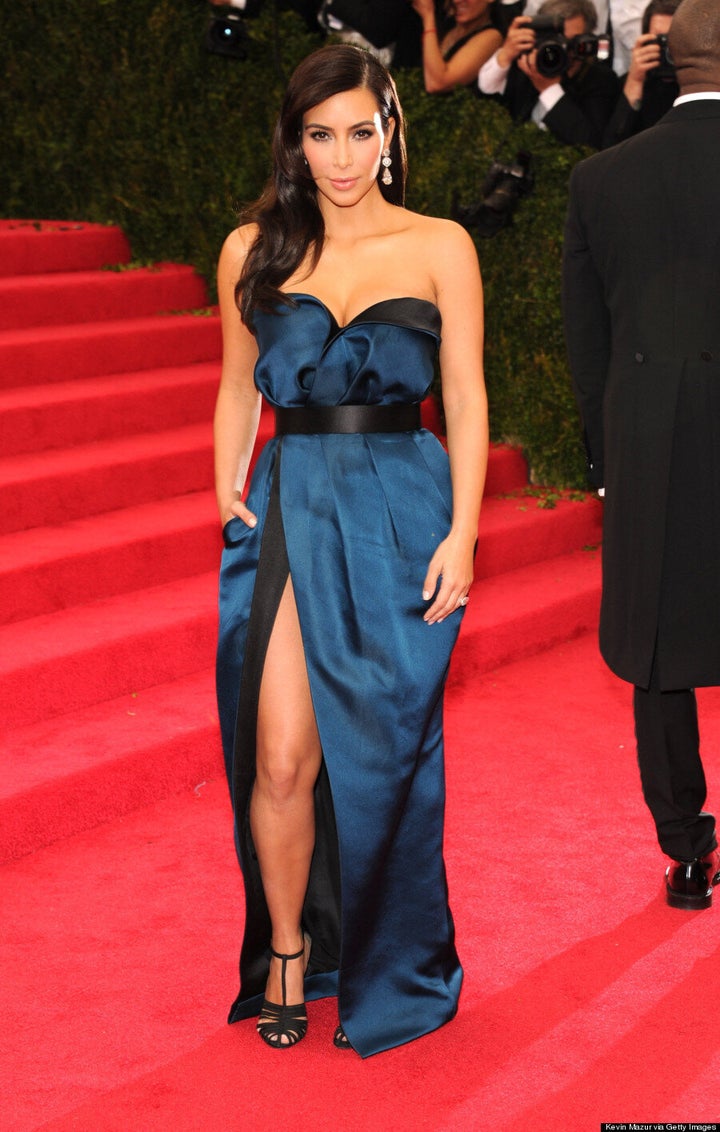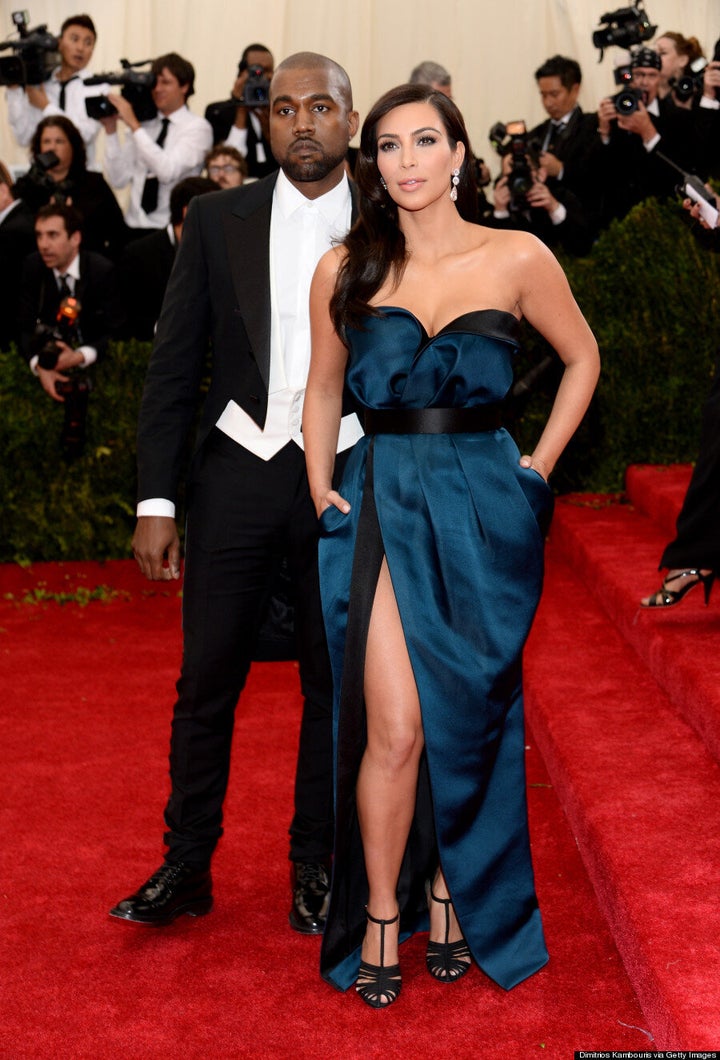 Check out the 2014 Met Gala red carpet looks: