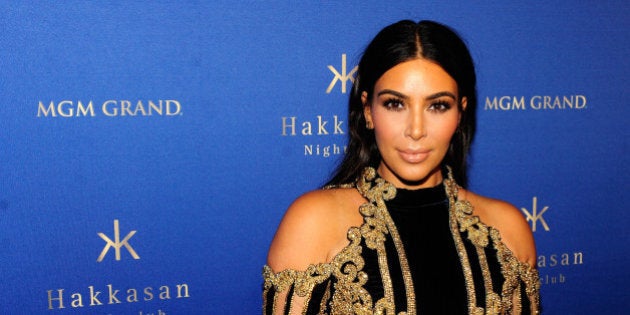 Looks like North West is already experiencing sibling rivalry.
On "Kocktails With Khloé," the reality star's sister Khloé Kardashian asked if she was still nursing. "North West stopped that for me," the 35-year-old said. "She would cry so much and try to pull him off of me."
"I was feeding him on this side, like this way, and she was so jealous that she took her little milk box and put it in my bra, the side with the straw sticking out, and she wanted to drink while he was drinking," Kardashian continued.
This isn't the first time we've heard of two-year-old North's jealousy. The mom-of-two previously opened up about her breastfeeding struggles on her website back in January.
"For some reason, North hates when I feed the baby, and she lays on my lap so Saint can't be right in front of me to eat, LOL!" she wrote. "I've started to include her: Sometimes I will pump and have her feed him the bottle. That totally worked! She loved helping me, as opposed to my attention being off of her, and now she is my little helper."
Unfortunately, it looks like that trick didn't last long.
While the reality star explained that North eventually came around, her changed attitude was too late. "'Honey, the milk's all dried up,'" the star told her daughter.
Kardashian welcomed her son with husband Kanye West in December 2015. Shortly after Saint's birth, the new mom posted an Instagram photo of the two siblings holding hands.
"She said, 'He's my best friend,'" Kardashian wrote in the caption.
But then reality set in. Earlier this month, Kardashian opened up to E! News about her kids' sibling dynamic.
"My daughter's still in the little jealous phase and that's really hard for me because, you know, she gets so jealous when I try to do anything with him," she said. "So I have to sneak moments with him or have my husband entertain her. I have to separate it sometimes."
"But when my niece Penelope is around, she has her little brother, so then North gets into the groove and realizes that it's all going to be okay. There's enough attention and love for everybody."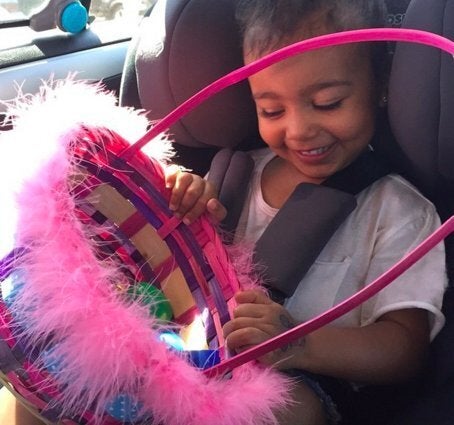 The Cuteness of North West
Popular in the Community