The tabloids can be vicious to pregnant bodies, a fact that Kim Kardashian knows first-hand.
In a series of Instagram story posts last Friday, the media mogul and mom of four opened up about how traumatizing it was for her to endure body-shaming from the press eight years ago.
After watching the documentary "Framing Britney Spears," the 40-year-old celebrity parent said she related to the singer's struggles.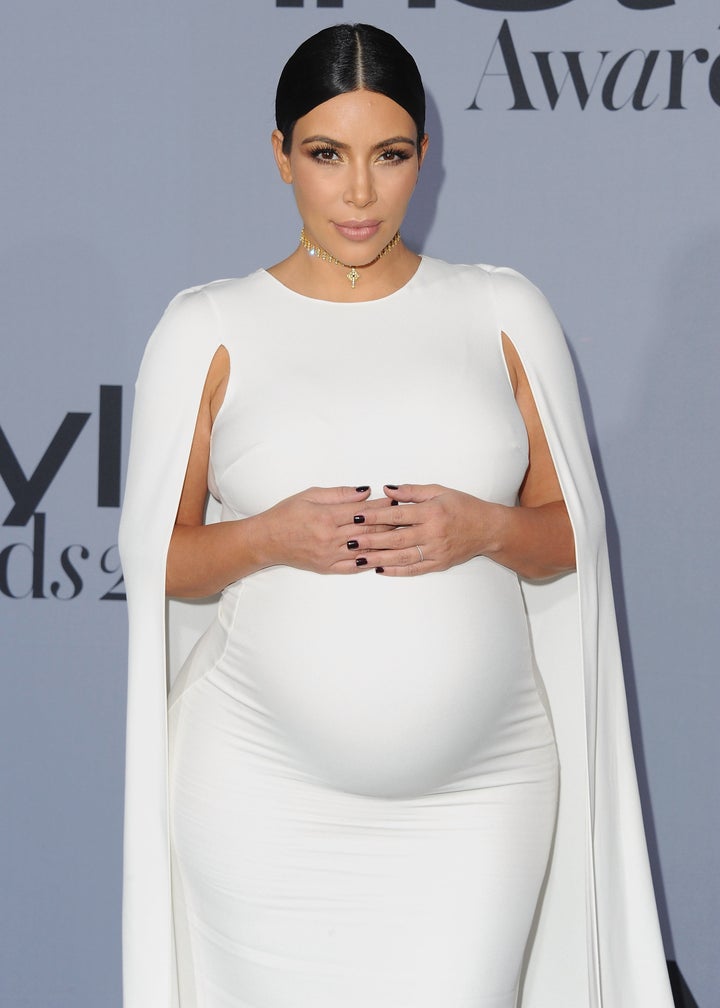 During the reality TV star's first pregnancy in 2013, she revealed that tabloid put-downs about her looking like a whale and jokes about her weight made her deeply upset.
"I cried every single day over what was happening to my body," wrote the Kardashian wrote, to the pressures of not looking like "what society considered a healthy pregnant person should look like."
She described not leaving her home for months because of how insecure the attention made her feel. "It really broke me."
"I cried every single day over what was happening to my body."
This condition caused Kardashian to go into emergency labour and give birth to North six weeks early. She talked about her health problems with preeclampsia in a video last December, revealing that her placenta didn't exit her body.
She developed preeclampsia again while carrying Saint. After five operations and following advice from her doctors, Kardashian went with surrogates for her youngest children.
While the mom was able to bounce back from the public ridicule she endured at the time, she ended her Instagram story posts with a call for people to be more understanding of others.
"You just never fully know what someone is going through behind the scenes and I've learned through my own experiences that it's always better to lead with kindness," she said.
It's a very mature take, one that shows how she may have grown from her early years in the spotlight. As one Twitter user pointed out with a clip from "E! True Hollywood Spotlight," the Kardashian had once used the intense media scrutiny on Britney Spears to her advantage and pretended to be the pop star's friend.
Kardashian's media savvy is undeniable, but the reality star's candid Instagram story suggests no one is immune to how hurtful tabloids can be.