By now we know that Kim Kardashian West loves these fashion items: thigh-high boots, lucite heels and anything latex.
So really, it should come as no surprise that the 35-year-old reality TV star decided to wear a pair of see-through, plastic thigh-high boots as part of her rainy day outfit in New York City on Tuesday.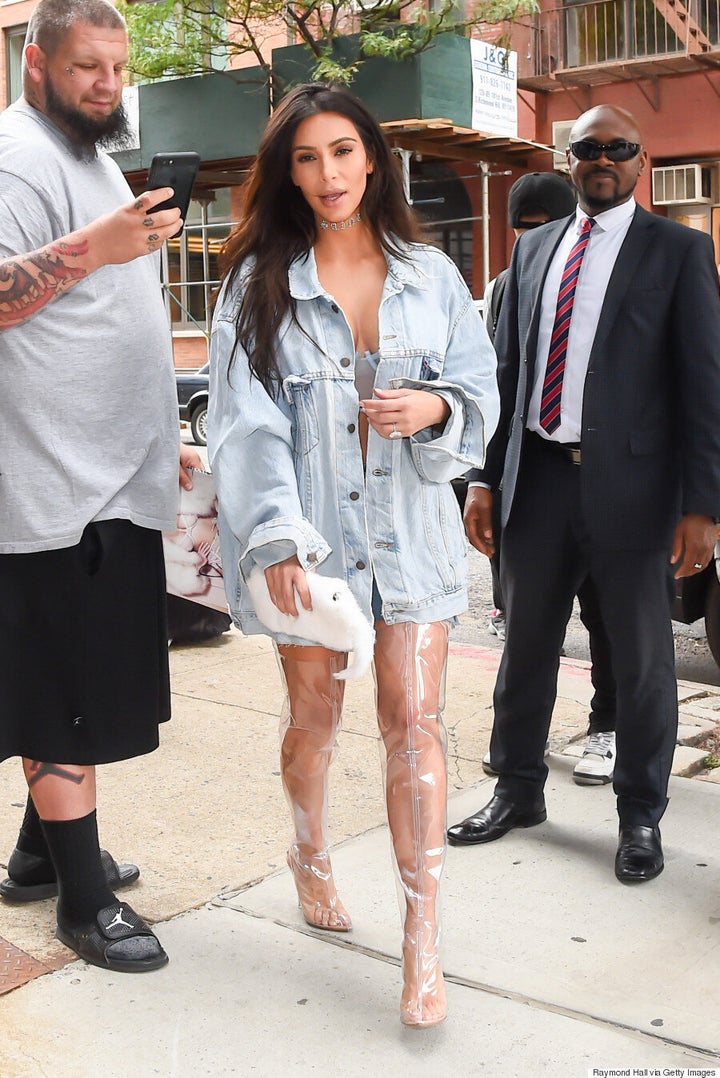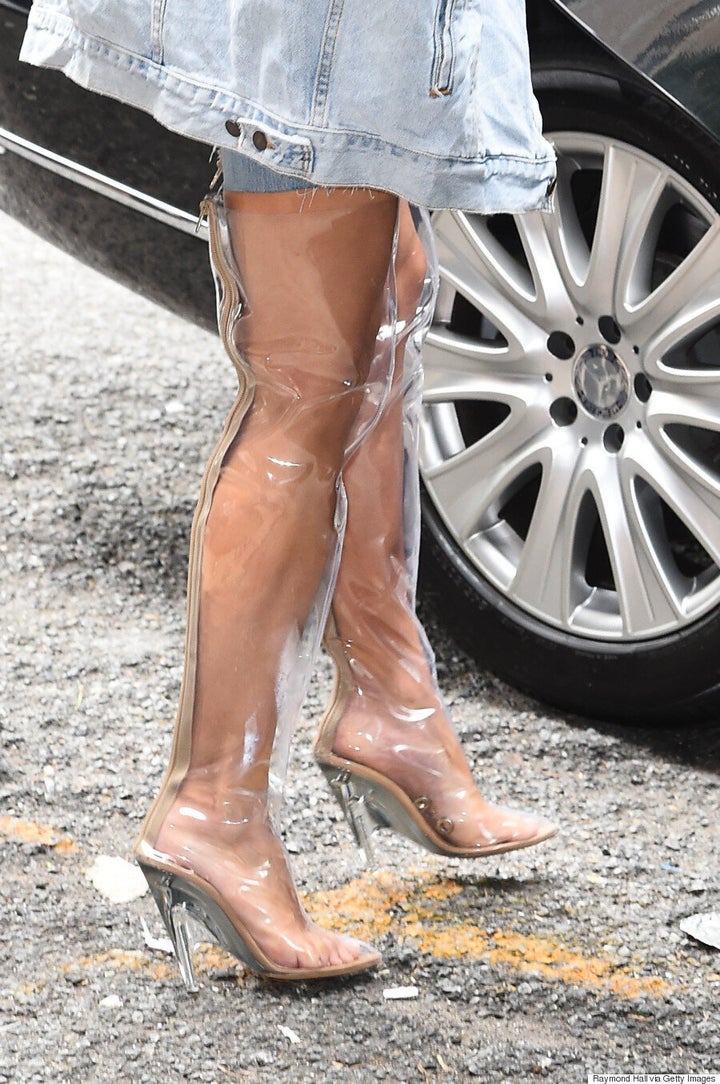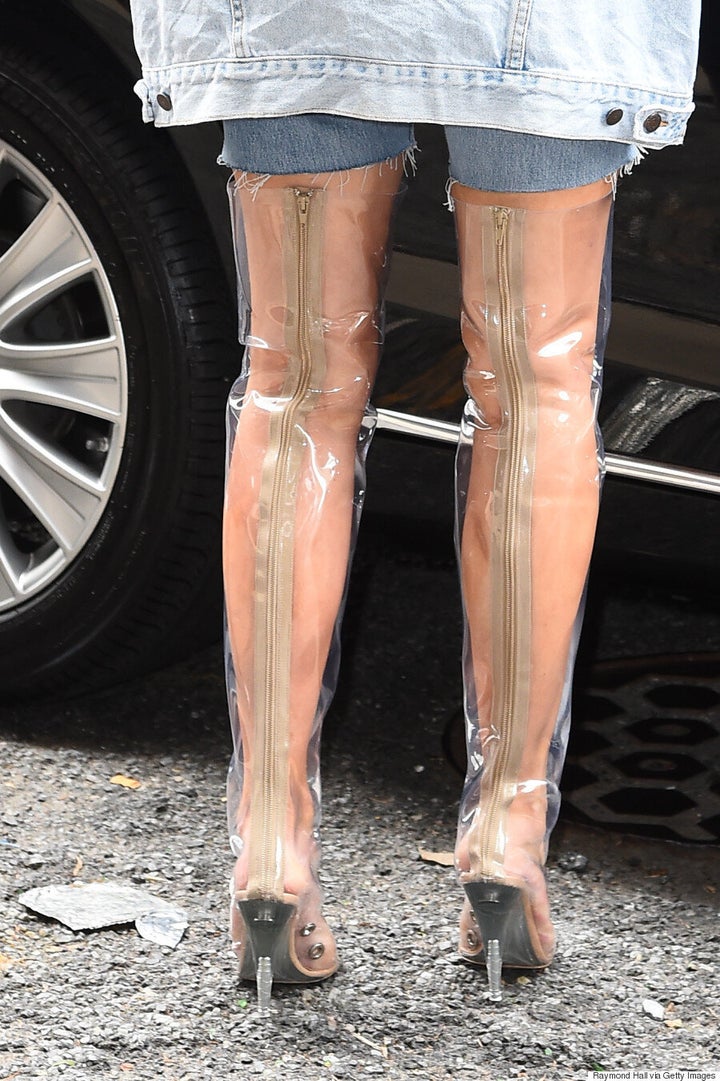 Kim paired her, uh, interesting choice of footwear with high-waisted denim cutoff shorts, a NSFW sheer cropped bralette, an oversized denim jacket from husband Kanye West's Pablo collection and her $10,000 custom "Saint" choker.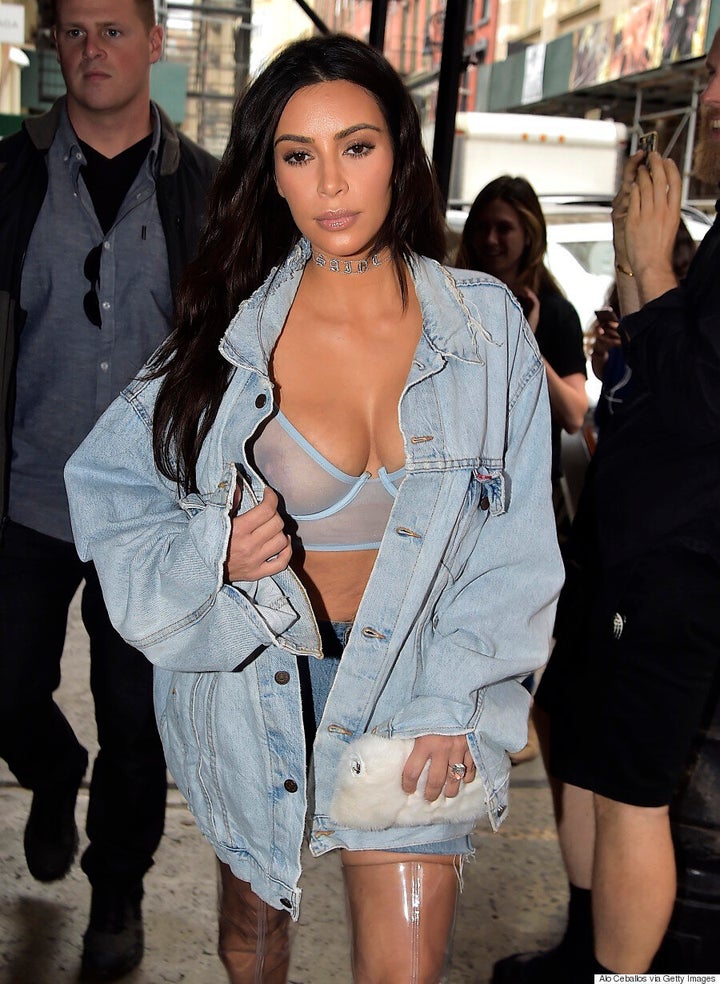 Oh, and to top things off, she added a white fur clutch (though we imagine that wouldn't fare too well in the rain ... not that those plastic boots would be comfortable in hot, humid weather either, but that's a different story...)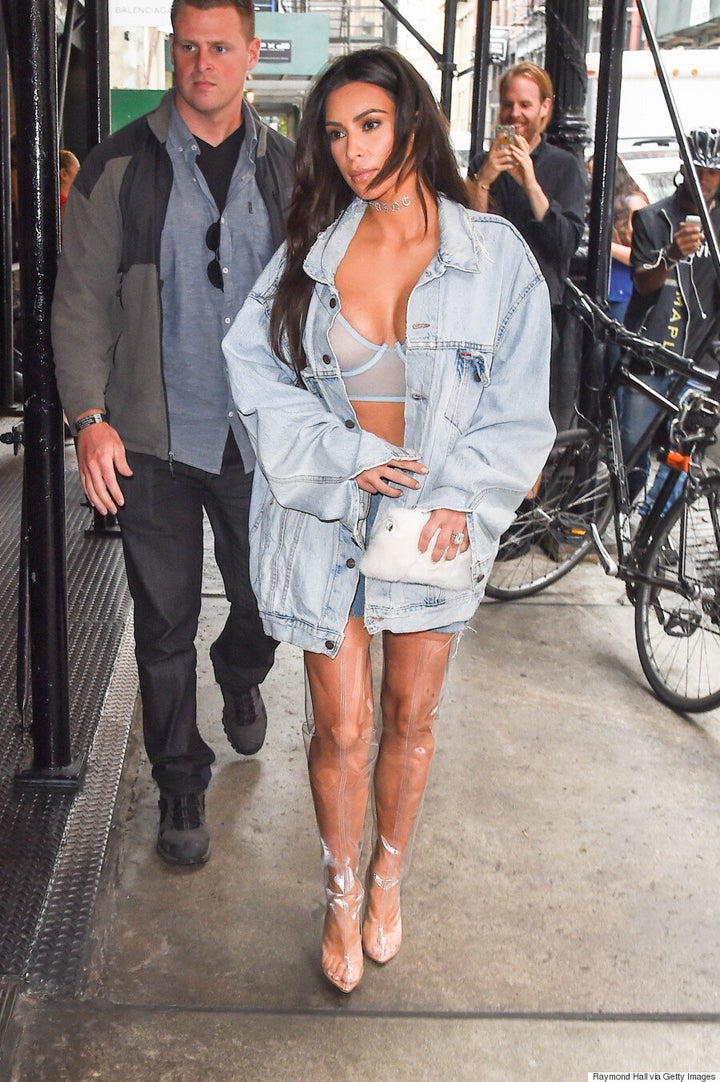 And that's not the only thigh-high boot Kardashian rocked on Tuesday — later in the evening, she switched into slouchy, metallic silver version, pairing it with a slinky, see-through slip dress.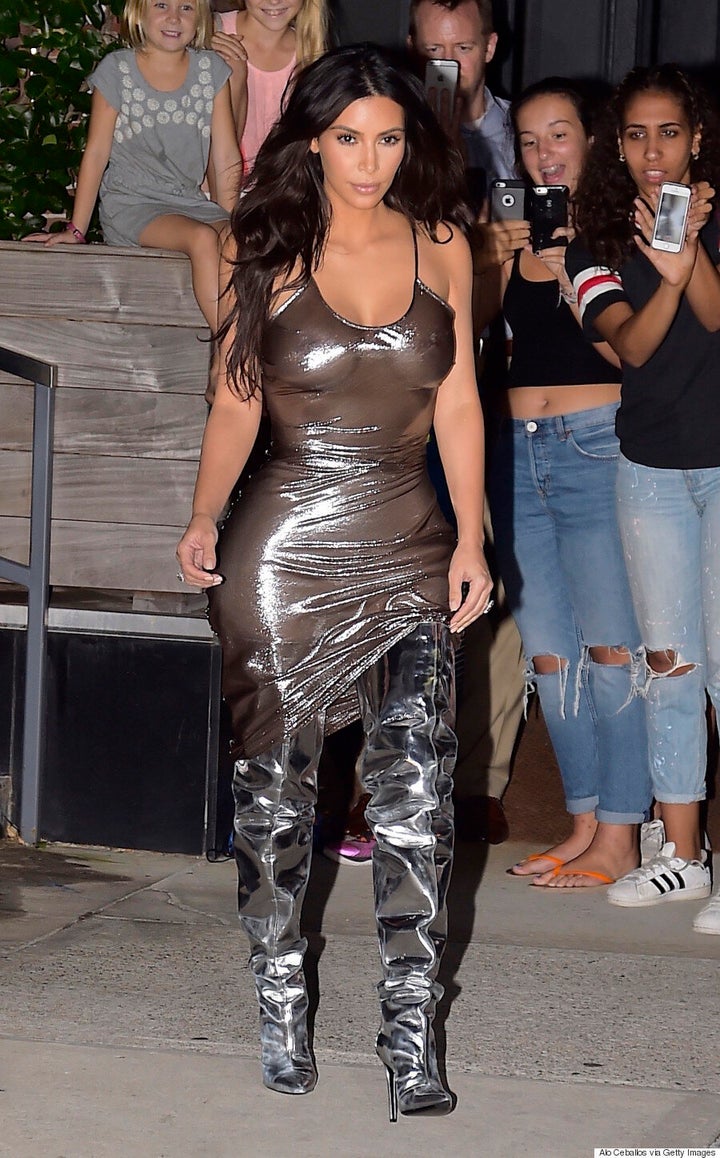 She wore this ensemble to Kanye's second "Saint Pablo" tour show at Madison Square Garden, this time mingling with Ariana Grande, Joan Smalls, her half-siblings Kendall and Kylie Jenner and even Yoko Ono.
The life of the wife of Pablo, everyone.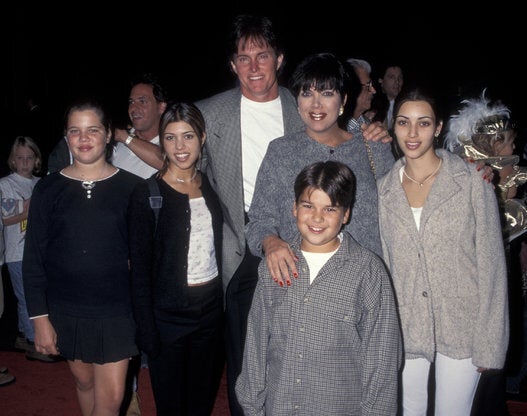 Kim Kardashian: Vintage Pictures