Variety wants people to know Kim Kardashian is more than just a pretty face.
The entertainment magazine has put the 34-year-old reality TV star on one of the five covers of its "Power of Women" New York issue, which honours five women who are using their clout to bring attention to worthy causes. This year's other honourees are Lena Dunham, Glenn Close, Whoopi Goldberg and Rachel Weisz.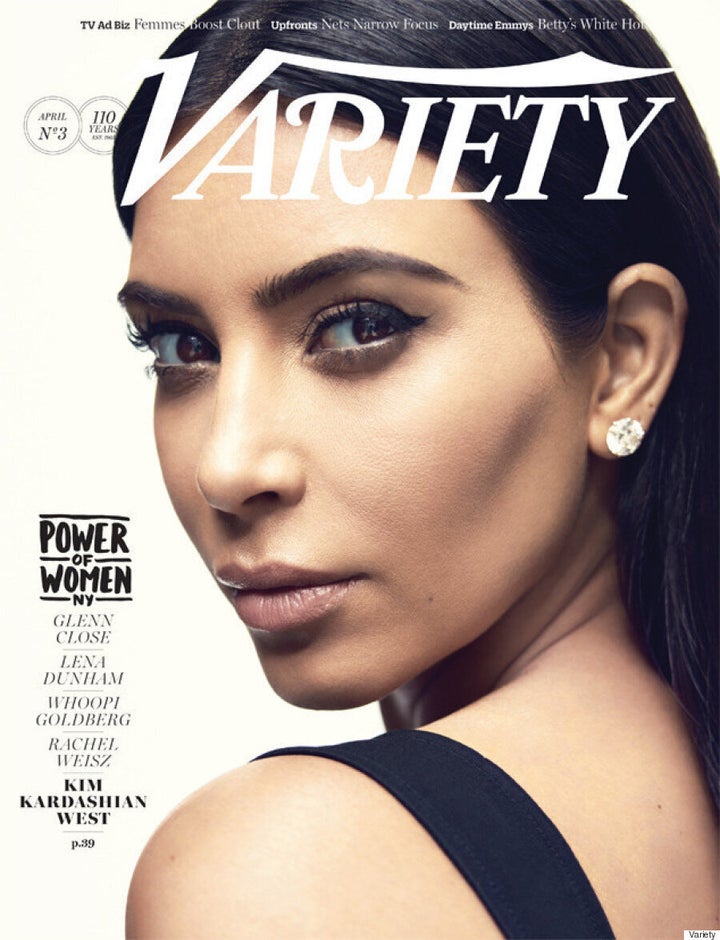 The cover, photographed by Williams+Hirakawa, shows a close-up shot of Kardashian looking over her shoulder. Her dark locks are tucked behind her ears, showcasing an impressive diamond earring. The mother of North West's makeup consists of several coats of mascara, a slight cat eye, bold brows and a nude lip. And of course, Kim's contour game is on point.
But what we love most about this cover is how the brunette beauty doesn't look overly airbrushed. Her pores are visible (that's right, she has pores!) in the photograph, which is a refreshing change from the overly edited and smoothed out images we see on a regular basis.
This may be our fave Kim cover yet!
Check out the rest of the Power of Women issue covers below: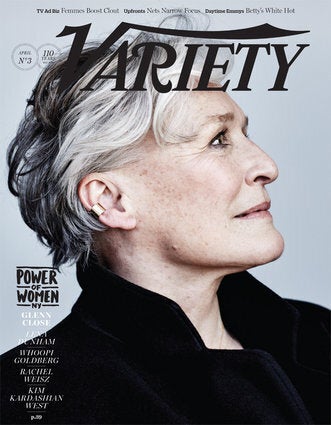 Variety 'Power Of Women' Covers