The pic was a possible nod towards the new "50 Shades of Grey" trailer, which was released just hours after Kim posted her sexy pic. (Warning: you will spend hours re-watching this trailer.)
Kim captioned her pic, "#Tanning photo cred: @sarahg0mes," and it was easy to see that the 33-year-old newlywed had beautiful sun-kissed skin.
In the photo, the brunette beauty shows off her curve-alicious figure while relaxing on a lounge chair at the home of "Girls Gone Wild" creator Joe Francis in Punta Mita, Mexico.
Get More Kim Kardashian On Our Pinterest Board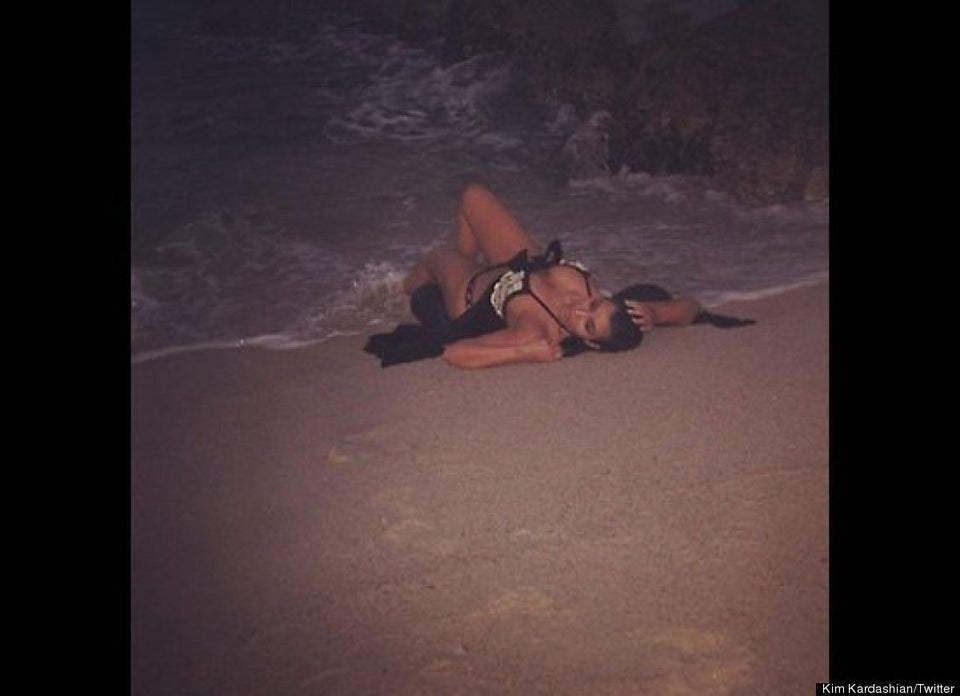 Kim Kardashian's Hottest Moments