An independent candidate in the Montreal riding of Papineau has lodged a complaint with Elections Canada because the agency refuses to recognize her as a female candidate.
In French, independent is spelled "indépendante" for a woman and "indépendant" for a man, but the election agency has decided to call independent candidates — regardless of their gender — "indépendant" on the ballot.
Kim Waldron, who is running against Liberal Leader Justin Trudeau, says she doesn't understand why Elections Canada can't refer to her as a female candidate.
"I'm not a male independent candidate, I am a woman. Is it possible to use female pronouns as the French language dictates on voting ballots?" she wrote in Sept. 19 email to the Commissioner of Elections Canada — the body charged with investigating allegations of impropriety under the Canada Elections Act.
Waldron said she also discovered that Elections Canada staff are not allowed to use the female versions of their job titles, only the male versions.
The commissioner's office sent her complaint to Elections Canada directly.
Spokeswoman Michelle Laliberté said that, after a discussion with its lawyers, the agency believes that keeping male pronouns and titles is not a breach of the law.
In Quebec elections, the province's election agency told The Huffington Post Québec, candidates appear on the ballot as they identify themselves on their declarations. If a woman chooses to be a "indépendante,' that is how she will be identified on the ballot.
Waldron said she had no idea wanting to add an "e' to her designation would create such a feminist stir.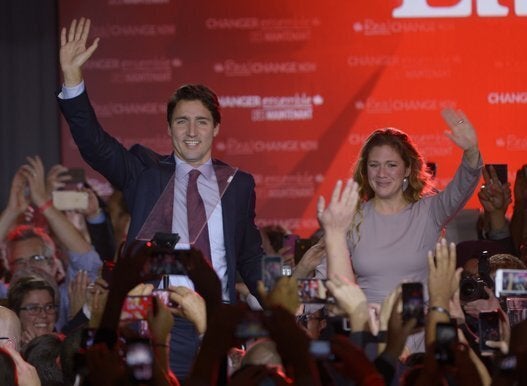 In Photos: Canada Election 2015

Popular in the Community