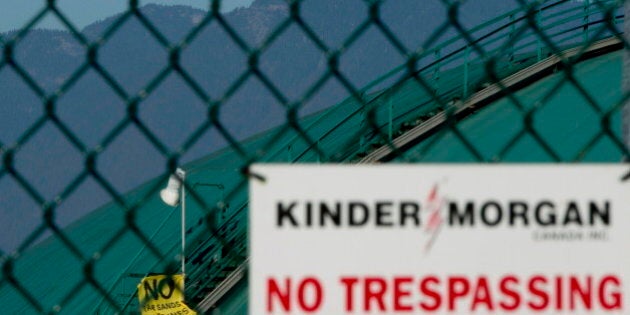 There is at least something of a bright side to oil spills, pipeline company Kinder Morgan says.
"Spill response and clean-up creates business and employment opportunities for affected communities, regions, and clean-up service providers," the company says.
Environmentalists fear an increase in oil shipments through West Coast waters would increase the risk of oil tanker accidents.
Kinder Morgan's submission doesn't ignore the negatives; it points out that oil spills are devastating to fishing and tourism industries, and notes the negative impacts on human health, damage to property and harm done to "cultural resources."
That research paper found, among other things, a "severe labour shortage" as service industry workers took high-paying jobs in oil spill clean-up. But overall, the study found 59 per cent of businesses were negatively affected by the spill.
The environmental group Sierra Club objected to Kinder Morgan's analysis in a press statement Thursday.
"British Columbians deserve good, safe, stable jobs in a vibrant green economy, not hazardous, toxic work struggling to remove heavy oil from beaches and seabirds."
"While we are required by the National Energy Board to explore both the positive and negative socio-economic effects of a spill, it in no way means we accept the inevitability of a spill, nor justify one," senior director of marine development Michael Davies said.
Kinder Morgan applied to the National Energy Board late last year to triple capacity on its Trans Mountain line. The project has been dubbed "the other Pacific pipeline" because Enbridge's proposed Northern Gateway pipeline project has been receiving far more attention.
Critics say that, by dropping oral hearings from the review process, the NEB has turned approval of the project into a "mere paperwork exercise."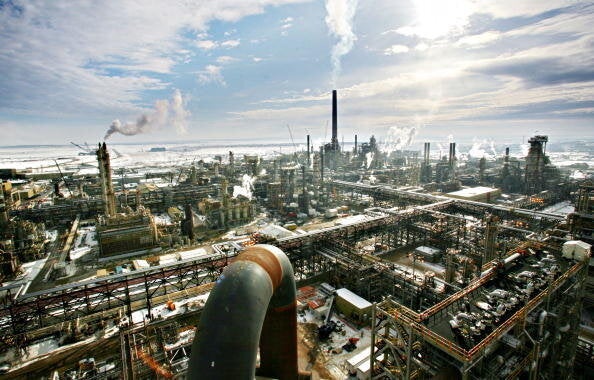 Wildest Pictures Of The Oil Sands
Popular in the Community