Kids love picking up a Kinder Surprise from the store. After all, who could say no to a surprise toy wrapped in chocolate? But while the innocent treat can be found around the world, it's actually deemed illegal in the U.S.
But why are Kinder eggs banned? The U.S. law against the chocolate egg actually dates back to 1938. At that time, the country's Food, Drug and Cosmetic Act banned all candies embedded with "non-nutritive objects," such as toys. So, when Kinder eggs began to be manufactured in the '70s by Italian company Ferrero, they fell under this law and were made illegal in the U.S.
"These Kinder Surprise eggs are super cool. My kids nine and three love them to death," one commenter wrote on BabyCenter. "The egg has a plastic capsula inside the chocolate egg. And all small parts [are] in that capsula. I do not see how is this possible to choke. We never had any problems. My son can't even open the capsula by himself."
On the internet, countless memes have also cropped up poking fun at the ban's absurdity.
In 2013, the message behind these memes were used as part of a gun control PSA by Moms Demand Action to contrast the U.S. laws put in place to protect children.
Although Kinder Surprise eggs continue to be banned in the U.S. today, the country does offer an alternative treat. They're called Choco Treasure eggs. While they might seem no different than their banned counterpart, these Choco treats feature a "specially-designed capsule that separates the two halves of the chocolate so even a small child can see the there's something on the inside." They are also bigger – about the size of a extra-large hen's egg.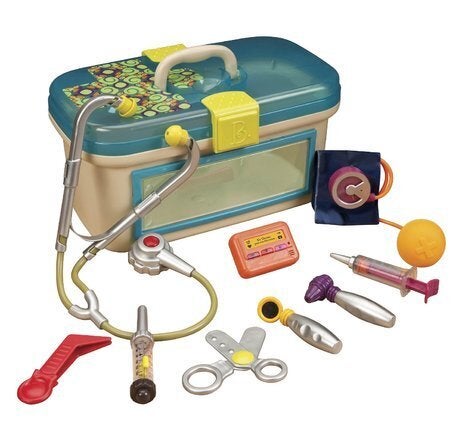 Classic Toddler Toys That Never Get Old