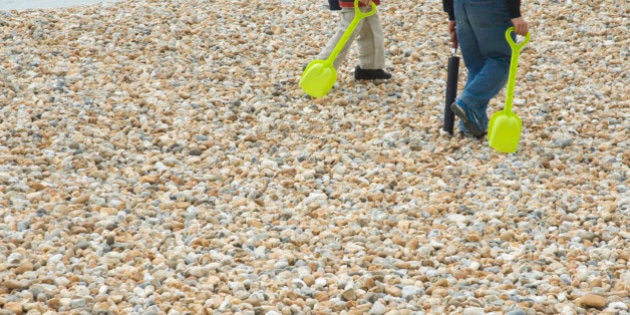 Two five-year-old boys escaped from their kindergarten in Russia in true jail-break style, the newspaper Komsomolskaya Pravda reported on Tuesday.
The duo, who are from the city of Magnitogorsk, reportedly planned their escape. Using shovels from the school's sandbox, they dug a tunnel under the fence several days in advance. Then they waited for an opportune moment to make a break for it.
During a class walk on school grounds, the youngsters crawled through the tunnel. No one noticed they were gone for about an hour.
Where do two kindergarteners go with a day to themselves? A luxury car dealership, apparently. The wee fugitives reportedly walked two kilometres to the showroom because they wanted to buy a Jaguar -- even though they didn't have any money.
Thankfully, a concerned woman approached the boys and took them to the police station instead.
"This is considered a very serious violation," the head of the pre-school department of Magnitogorsk, Olga Denisenko, toldKomsomolskaya Pravda. Apparently, the teacher who was on duty at the time has been fired.