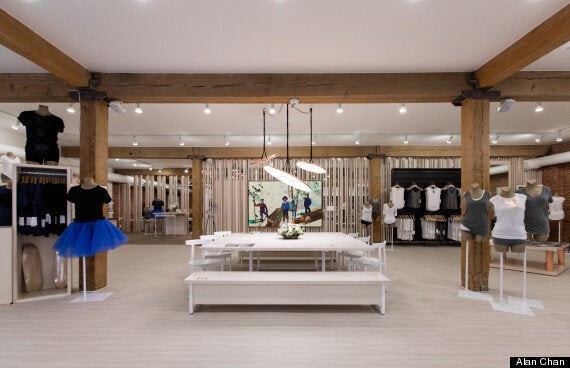 The son and wife of Lululemon founder Chip Wilson have launched their own clothing line of street wear they say can perform like athletic wear.
JJ Wilson and his mother, Shannon Wilson, sell Kit and Ace out of a freshly opened store of the same name in Vancouver's trendy Gastown neighbourhood.
The pair have created an interesting luxury fabric blend called qemir, which is made up of 81 per cent viscose, nine per cent cashmere, and 10 per cent elastane. The material is used for the company's women's line.
"Our proprietary design means we can provide luxury cashmere blended garments without the need for dry cleaning," JJ told The Huffington Post B.C. in an email. "These are machine washable, and still retain the same elements you would expect from a quality fabric like cashmere."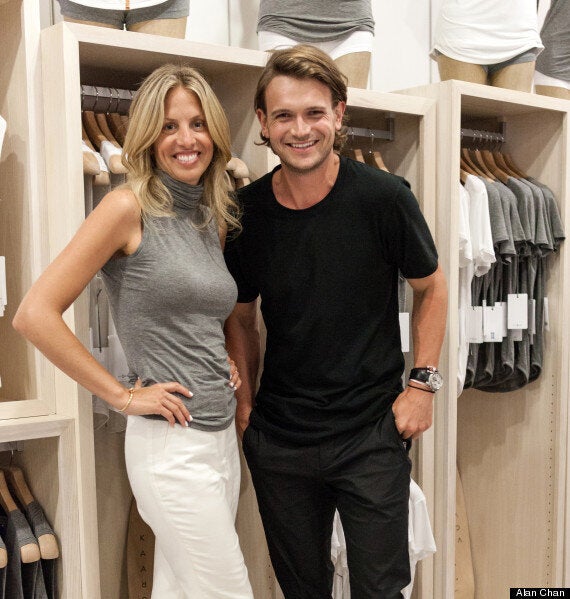 Shannon and JJ Wilson at the launch of Kit and Ace in Vancouver
Clothing, after all, runs in the Wilson family blood. Chip Wilson created Westbeach in 1979, then subsequently launched yoga wear giant Lululemon. Shannon was Lululemon's original designer. Chip Wilson stepped down as Lululemon CEO last year after a string of controversies. He is not involved in Kit and Ace.
"Apparel has certainly become a household passion in our family," wrote Shannon. "We offer luxury garments that are functional without sacrificing quality. We call this 'technical luxury,' and it's a line we know will appeal to those who value quality in everything they do and everything they wear."
Kit and Ace is actually named after their ideal customers, explains JJ:
"[Kit and Ace] are our muses, and the perfect embodiment of our brand. They are part of the creative class, living full contact lifestyles and finding ways to create, connect and inspire on a daily basis. They value quality in what they wear but also need garments that work with their active lifestyles."
Women's shirts cost $68 to $98, reports The Province, while men's versions are priced at $84. While only tops are offered right now, Shannon said the full apparel collection will roll out in November.
There are also plans to open Kit and Ace stores in Edmonton, Calgary, Saskatoon, Toronto, New York, and San Francisco in the next few months.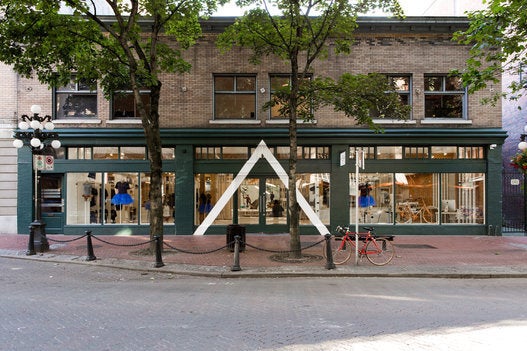 Vancouver Clothing Line Kit And Ace