The man bun is back! (Although, technically it never went away.)
The British actor ditched his fur and leather cloak for dashing black tie on Monday night, where he mingled with fellow "GoT" co-stars Lena Headey, Natalie Dormer and Peter Dinklage.
And although he probably could have used a shave (or at the very least a trim), the 27-year-old still looked handsome and we're sure all of his fans agreed.
The one bad thing about his appearance? It made us realize that "Game of Thrones" Season 5 is so far away!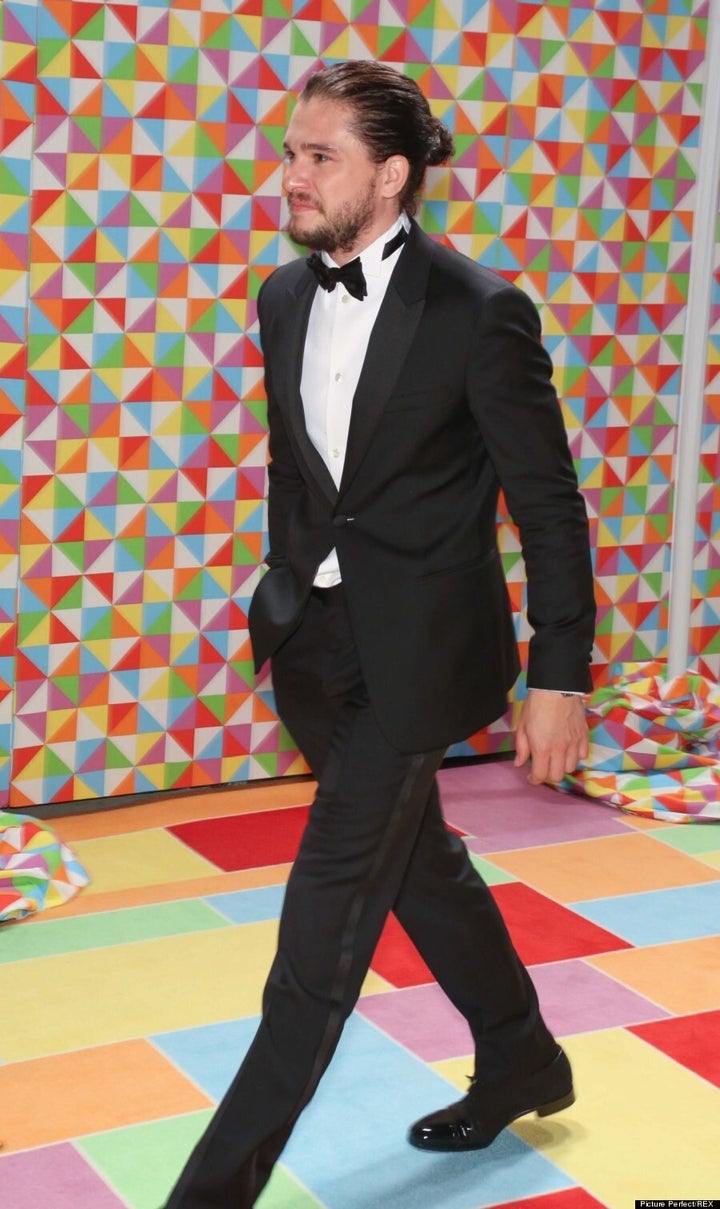 Other celebs who didn't have man buns at the Emmys: