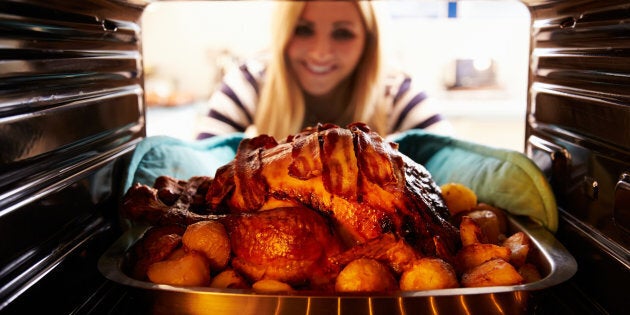 The holiday season is filled with good cheer and good food, but what happens if your meal prep for the big day goes awry?
You might think you're doomed to eating frozen pizza or Chinese takeout, but don't sweat it — these kitchen hacks could save your festive meal.
The problem: No more room in the fridge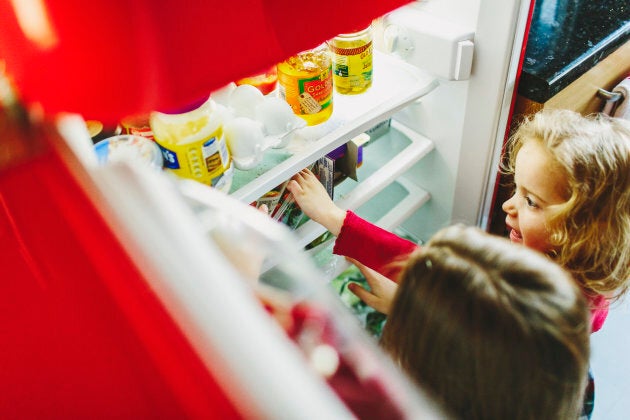 The fix: As Canadians, we're lucky enough to have the world's biggest fridge right outside our doors. So for things like crudites or beverages, just pop them outside until it's time to enjoy them, being mindful of the temperature.
With so much food to go around, space in the fridge can be at a premium, but there is one item that MUST stay in there.
"The only safe place to keep a fresh or defrosting turkey is in the refrigerator," said Leslie-Anne Weeks, an Italian-trained chef and creator of the popular food blog, From Pasta to Paleo.
"Adjust your shelving to make room for the big bird. If space is a real issue, try to make side dishes that can be made ahead and frozen, such as cranberry sauce and squash soup."
The problem: Not enough space in the oven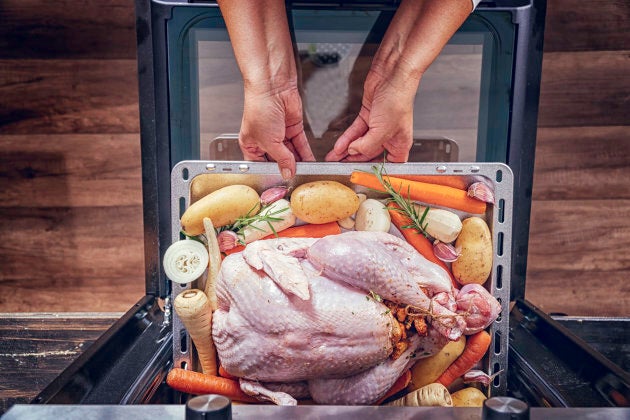 The fix: This is where having a holiday game plan is key. Since the turkey takes up the oven for most of the day, Weeks suggests serving side dishes that can either be made ahead and reheated, or cooked on top of the stove, rather than in the oven.
And don't forget about your slow cooker!
"A slow cooker is a great place to keep foods like mashed potatoes, stuffing or soups warm," Weeks said.
The problem: The turkey isn't fully defrosted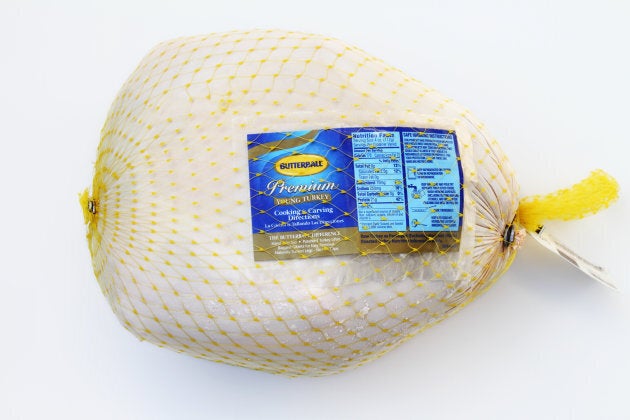 The fix: "Well, this is tricky because even with a safe defrosting technique, you need some time to work with," said Weeks. Health Canada recommends 24 hours of defrosting time for each 2.5 kilograms (or 5 pounds) of bird. If you need your bird defrosted in less time, Weeks says you can submerge it in a large vessel of cold water.
"Make sure the water stays cold by using ice cubes and refilling the container with cold water every so often," Weeks said.
The problem: Turkey isn't done in time/is done too soon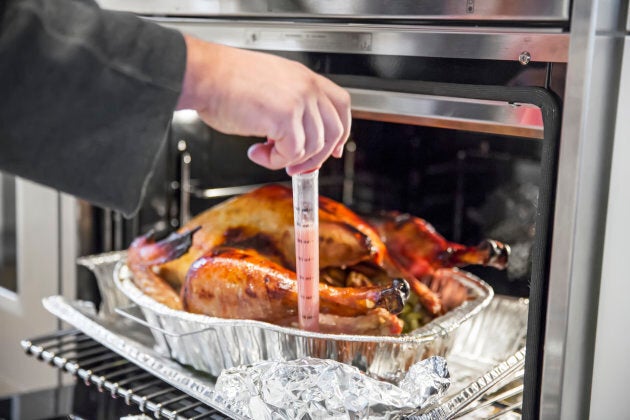 The fix: Weeks says that before you've even fired up the oven, you should confirm the size of your turkey and calculate how much time it'll need to cook depending on the method. In the oven, Canadian Turkey Farmers estimates about 18-20 minutes per pound, while deep-frying takes approximately three to four minutes per pound.
What do you do if pre-dinner cocktails and appetizers go longer than expected or guests are late, and your bird is done before it's time to eat?
"Remove the turkey from the oven and let it rest uncovered for about 30 minutes. Cover it with foil to help maintain warmth," said Weeks. "About 30 minutes before dinner time, slice the turkey as usual and place on an oven-proof tray or baking dish. Cover and reheat in a warm oven (325 F) with a splash of turkey or chicken stock over top to maintain moistness for about 20 minutes or until warm."
And if it's time to dig in but your turkey isn't quite up to temperature?
"Cover the bird with tinfoil, add some chicken stock or water to the pan to prevent the drippings from burning, and crank up the oven to 400 F and cook it until it comes up to the correct temperature," said Weeks.
The problem: Burnt holiday cookies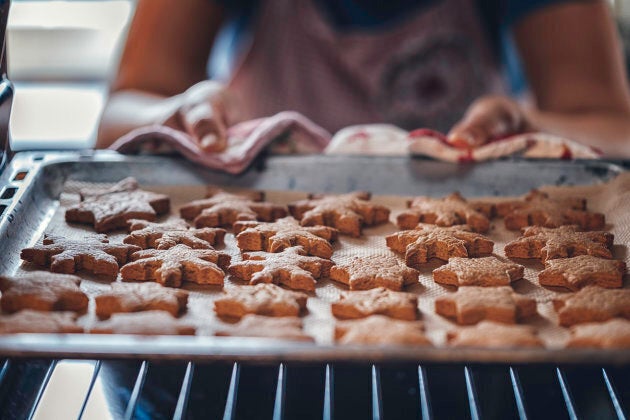 The fix: While you can't recover any burnt cookies, there's a simple trick to help prevent it from happening: bake a single test cookie first.
"See how long the cookie takes to bake and when you put in the rest of the batch for that amount of time, they will come out perfectly," Weeks said.
She adds that an inexpensive oven thermometer can help ensure your oven is running at the correct temperature.
The problem: Gravy that won't thicken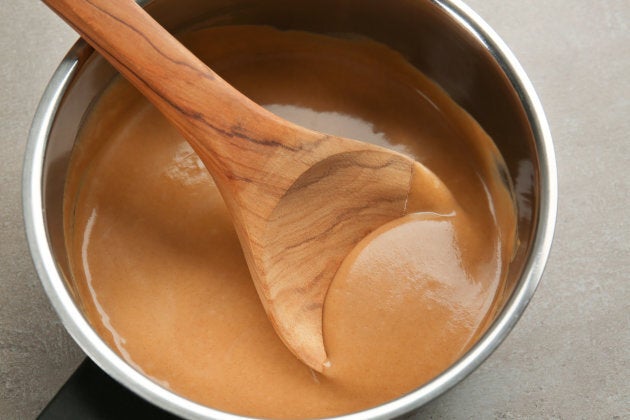 The fix: "If your gravy isn't thickening or you've added too much stock, make sure you have enough starch in it," said Weeks.
"You can make a 'slurry' by whisking one to two tablespoons of cornstarch, arrowroot powder, or all-purpose flour in a cup of warm water or stock until it's combined. Whisk the slurry into the gravy and continue to stir as it thickens."
The problem: Not enough gravy.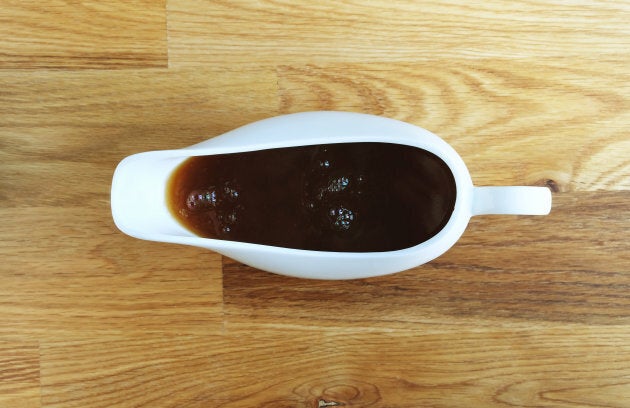 The fix: Next to stuffing, gravy is arguably the best part of a holiday meal. But if your drippings seem a bit scarce, or you've got your heart set on completely smothering that mashed potato mountain, you can easily increase your yield with a simple hack.
"Roast some carrots and onions in the pan as well, which will result in a bit more liquid in the drippings that you can make gravy from," said Weeks. "You can also add a bouillon cube to your stock that you add to the gravy, which would provide more flavour to the increased amount of stock. Just be sure to choose a better quality bouillon base."
Popular in the Community