Creating the perfect kitchen, say Colin and Justin, is all about preparing the perfect schematic recipe. Whether your proposed budget is large or small, the designers have all the answers...
Ah, the kitchen. The very heartbeat of today's modern home. A sharing space with acres of storage and every conceivable convenience. Top of the range appliances, acres of cool tile and commodious proportions for dining. It just doesn't get any better, n'est pas? Yeah, dream on.
The reality is that kitchens often play second fiddle to living rooms, bathrooms and bedrooms (in many of the homes we visit), due, in part, at least, to the worry that an update might cost north of 30K.
In our world, however, even the neediest food prep' zone can be enlivened with surprisingly small effort. You just need to know how to prioritize...
Think first about how your dream kitchen needs to perform. More than simply somewhere to rustle up a delicious Chicken Parm', the kitchen, nowadays, is a meeting and chattering space where social intercourse occurs. It's also, potentially, a community centre for local kids, a homework station or just somewhere to enjoy a cuppa with friends while gossiping about life and love.
Feeling inspired? We hope so. But take a tip: slow down. Before charging off on a buying mission, plot out your own square footage. Every square inch is crucial and should be commandeered to the max. You don't need a degree in architecture to operate a pencil and a piece of graph paper, so sketch out your floor plan and factor in utilities such as stove, microwave and dishwasher.
Carefully measure and note the position of existing services, windows and doors.
Establish where you hope to position appliances, counter tops and cupboards.
Mark up any changes to services that may be required (electricity, water, drains) and remember that swapping like for like (in terms of positioning) costs less than completely rejigging layout.
Remember form and function. It's all very well creating the kitchen of your dreams, but unless there's adequate space to stash food, crockery, choppers and other paraphernalia, your plans will stumble.
Avoid grouping appliances side by side or your kitchen will end up resembling an electrical showroom: it's better to arrange stoves, fridges and freezers with cabinetry between. Alternatively, opt for integrated appliances (Electrolux have a fab' dishwasher which we particularly adore that projects cycle time remaining onto the floor: genius) particularly in smaller kitchens.
For maximum efficiency, remember your work triangle: a clear and easy relationship between sink, fridge and stove. Bear in mind the logic of time-in-motion and your kitchen will function more effectively.
Opt for hardwearing flooring, such as tile, stone or wood. Investing in the best you can afford at outset will save you money in the long run. You buy cheap? You'll probably buy twice.
Don't try and save cash by tackling electrics. Unless, that is, you're trained and able. Similarly, to avoid flooding your basement, leave plumbing to the experts.
While a custom dream might seem wonderful, the attendant mathematics can be staggering. This in mind, remember that stores such as Ikea carry top range kitchen cabinetry (and appliances) with surprisingly affordable price points. We recently fitted a small condo kitchen, using Ikea product, for an astonishing4,000.
Which kitchen layout do you have? Chances are it probably falls into one of four standard configurations...
Galley: A long narrow room with doors at each end. Generally arranged with two rows of cupboards and a sink set below the window.
L-shaped: One of the most common plans. Traditionally defined by a long and a shorter wall of cupboards set on a right angle and most commonly associated with open concept living.
U-shaped: This configuration works well due to the fact that all working areas remain within easy reach. Great for small spaces or for positioning at the end of a larger room.
Island layout: This footprint works best in larger real estate. Be mindful that affordable islands are those designed simply for storage, rather than those built to accommodate plumbing, gas or electrics. As soon as you install utilities, cost may spiral.
If budget dictates a new look using that which you already have, rather than an entire gut down, don't feel compromised: we've loads of solutions. Here's how, with a few tweaks and a dash round your nearest big box store, to achieve maximum visual return for minimum financial outlay.
Change old cupboard doors, but retain existing cabinetry.
Switch up countertops. It's amazing how different your kitchen will appear. Ikea 'butchers block', for example, would look fab above existing pine fascias. Tip: limit wood surfeit by repainting naughty (sorry knotty) doors in cool cream. Abracadabra! A brand new look... for less.
Switch up hard wares. Yup, a change of knob or pull will revive even the dullest cabinetry - it's like jewelry for doors.
Replace your back splash. We love Home Depot's range of tiles. Particularly their square silver metallic options, which would look fabulous played against a traditional wood finish.
Add an accent wall. Paint is one of the least expensive ways with which to add drama, so opt for a jaunty tone: rich green, sunny yellow, or, if you're feeling bold, preppy red. You can do a small accent wall just one 2.5-litre tin. Tip: opt for satin finish - it's easier to care for where moisture levels are a concern.
We're equally comfortable installing traditional lumber cabinetry as we are high gloss slab doors that whisper retro. And we love combining different styles to add visual interest. There's nothing wrong, after all, with a little mix and match. Why not consider fusing old world oak Shaker base units with eye-level cupboards in contrasting painted finish. In a large kitchen, balance a long stretch of high gloss cabinetry with a timeworn oak credenza to stash plates and precious tablewares. Nice, huh?
Alternatively, position a wooden Harvest table as a free-floating island set amidst an ocean of stainless steel cabinetry: dressed with chunky ceramics, bowls of fresh fruit and all manner of cute accessories, this look will come immediately alive. Gorgeous!
Look around your food prep' zone. Is it (if you're honest) a little drab? Could the problem be lighting? If you're trying to cook below a single dangling pendent, then it's definitely time to change. Even a simple track light will make a huge difference.
If you have the available depth for pot lights, run a neat line down the length of your kitchen and watch in wonder as your space opens up.
And don't forget under-cabinetry illumination: if you can properly see what you're doing as you chop and dice, you'll stand a better chance of holding on to all your fingers. Which is always good news...
Take it from us: whatever you do to improve, now is as good a time as any to love your kitchen like you've never loved it before. Head into your nearest supplier and speak to the trained staff: they're there, after all, to make your selection process a whole lot easier. And remember - every dollar you spend will have a twofold benefit: you'll enjoy the results in the short term, and your efforts will reap dividends should you eventually decide to sell. Most buyers, after all, love nothing better than a home that doesn't require too much work. Who, after all, wants a kitchen sink drama?
So come on! Start cooking up a storm. And start planning that dream kitchen right now. You know it makes perfect sense...
Colin and Justin's Cabin Pressure Season Two airs on the Cottage Life television network from Sunday March 22nd. The channel is in free preview from March 16.
instagram.com/colinandjustin
facebook.com/colinandjustin
Kitchen -- before and after (photography: Brandon Barre)
Kitchen 1 -- the cluttered kitchen before...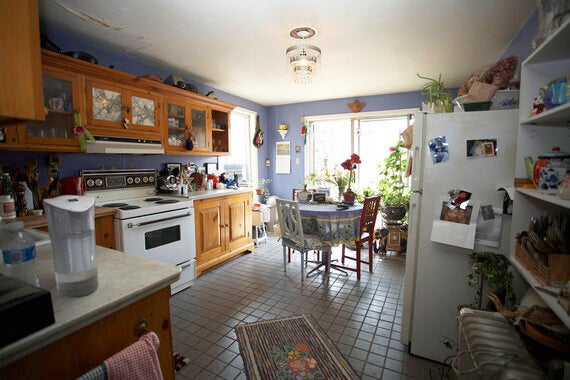 Kitchen 1 -- painting the existing units looks amazing and saves cash too...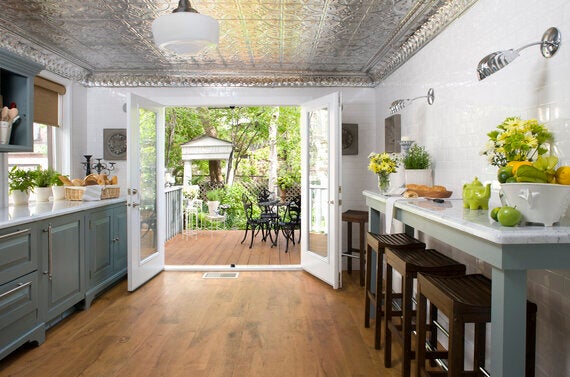 Kitchen 2 -- time to remove this tired, dated kitchen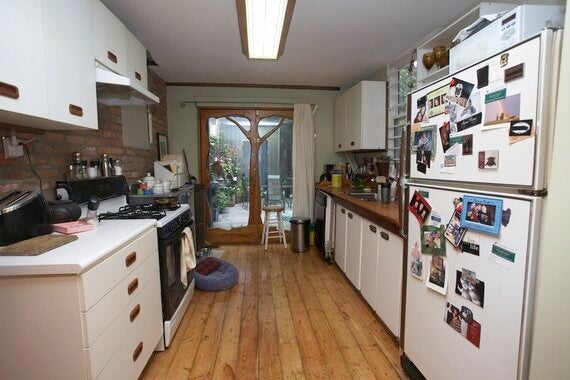 Kitchen 2 -- Caesarstone surfaces add a luxury feel to a smart flat pack kitchen from Ikea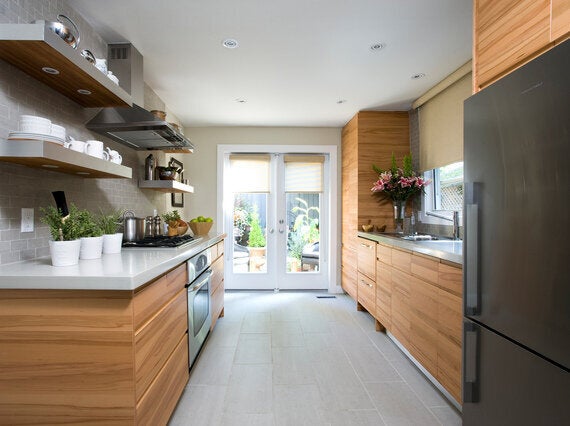 Kitchen 3 -- this style free kitchen left us cold...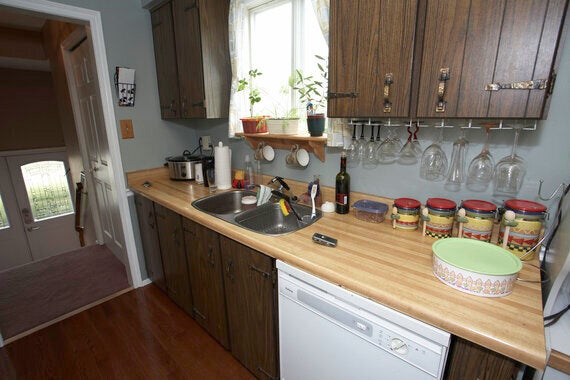 Kitchen 3 -- bold, bright and beautiful -- the yellow gloss units are tempered by the stone surfaces to create a clean and modern look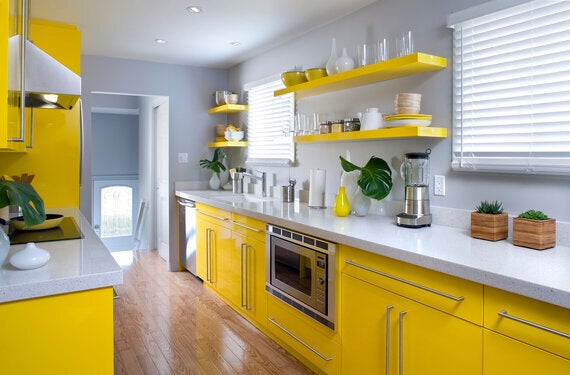 Kitchen 4 -- we love to upcycle and this dated kitchen was the perfect candidate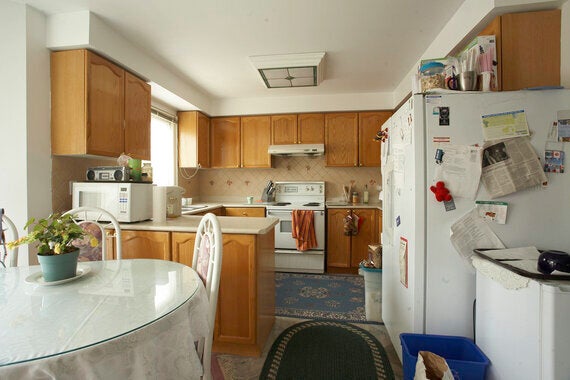 Kitchen 4 -- Asian style from old -- the kitchen looks totally transformed, thanks to a lick of paint, some mirror sections and a new timber counter.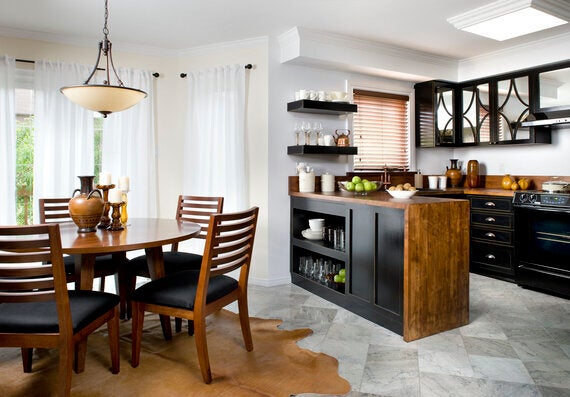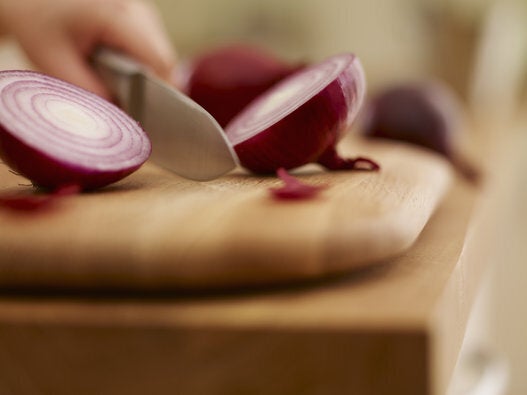 9 Tips For Boosting Your Confidence In The Kitchen