Note: This article contains images of nudity that are NSFW.
Three women are organizing a rally in hopes of ending the sexualization of women's breasts after being stopped by police for cycling topless.
The three sisters, Alysha, 26, Tameera, 21 and Nadia Mohammad, 24, were asked to cover up when they took off their shirts while biking in downtown Kitchener, Ont., last Friday evening, CTV reports. In a detailed post by Tameera on Nadia's Facebook page, she explained all sisters were wearing helmets, and had lights and horns on their bikes.
"We passed multiple officers, including a female police offer who acted very professionally as she directed traffic — she did not reference our toplessness, but carried on, directed us and others with no reaction," Tameera said. Eventually one police officer had the following exchange with the sisters:
You ladies need to put your shirts on. Us: No we don't. Constable Warrol: Yes, you do. It is the law. Us: Actually it's not. We are completely within our rights to be topless as women in Ontario. Constable Warrol: Well, I have had complaints and there are children in the neighbourhood. Us: It doesn't matter if you've had complaints when it's our legal right.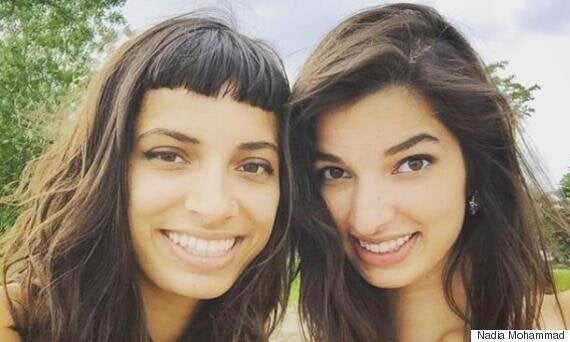 Alysha on the left and Nadia on the right. Photo courtesy of Nadia Mohammad.
Nadia, who works as an autism support worker, says this rally is aimed at being an educational tool for the public.
"We hope to educate the public about women's rights when it comes to toplessness and also to counter some of the rape culture rhetoric that is out there," she tells the Huffington Post Canada. "We hope that people will think more critically about why a woman topless is asking for attention, when this thought never crosses most people's mind at the sight of a man doing the same thing."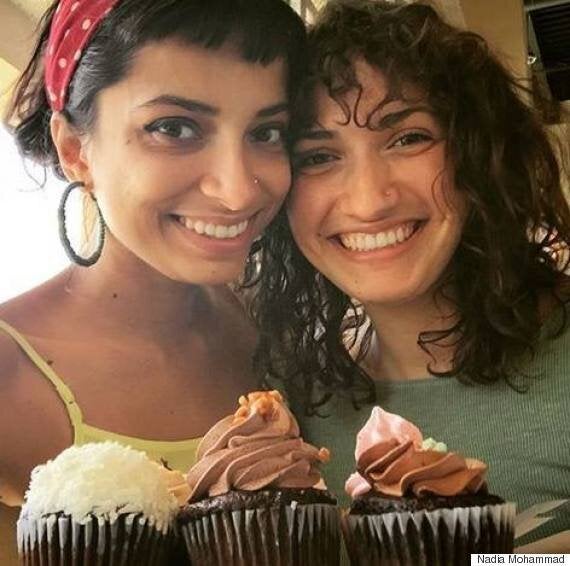 Alysha on the left and Tameera the right. Photo courtesy of Nadia Mohammad.
In Ontario, it is legal for women to be topless in public. Despite these laws, however, women are often shamed or harassed for exercising their rights.
"This event is a celebration of all body shapes and types. Individuals who are not supportive of all bare-chested folk will be asked to leave," it says on the event's Facebook page. "This event also hopes to show thanks to Gwen Jacob, as not all provinces in Canada have realized this right."
In 1991, Jacob was fined $75 for public indecency for walking topless in downtown Guelph. Five years later, after her charges were overturned, women in Ontario won the legal right to go topless in public.
In June, model Chrissy Teigen posted several shots of herself topless on Instagram, only to have them taken down by the photo sharing site. On Twitter that day, she posted this message: "The nipple has been temporarily silenced but she will be back, oh yes, she will be back."
"We also believe that Gwen Jacob's hard work hasn't fully been realized because we are not truly free to exercise this right," Nadia adds.
NSFW #FreeTheNipple Protest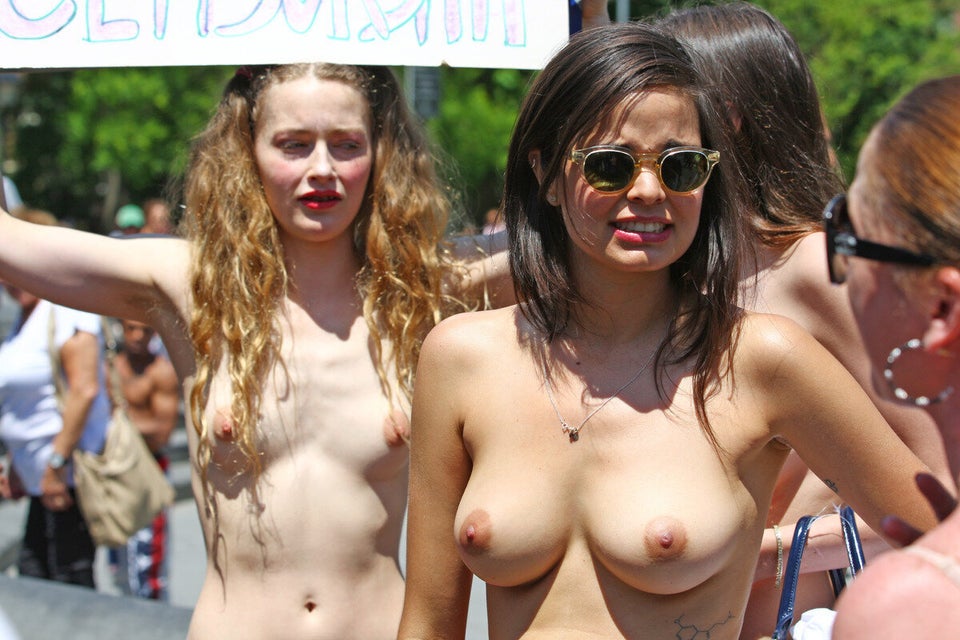 #FreeTheNipple