A two-legged kitten found near death in Aldergrove, B.C. took his first steps, thanks to his brand-new 3D-printed wheelchair.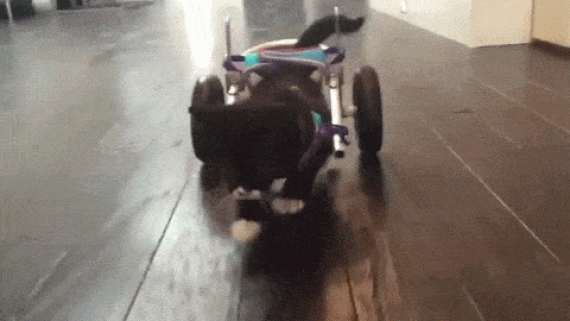 The cat, named Cassidy, was discovered stumbling around without his back legs in early September. He was rescued by Shelly Roche, owner of Tiny Kittens Society, which cares for unwanted and abandoned cats.
Roche suspects the kitten's legs were accidentally chewed off by his mother, who was likely trying to detach his umbilical cord. The animal's stumps then got infected, and Roche said it took "lots of food and antibiotics" to save him.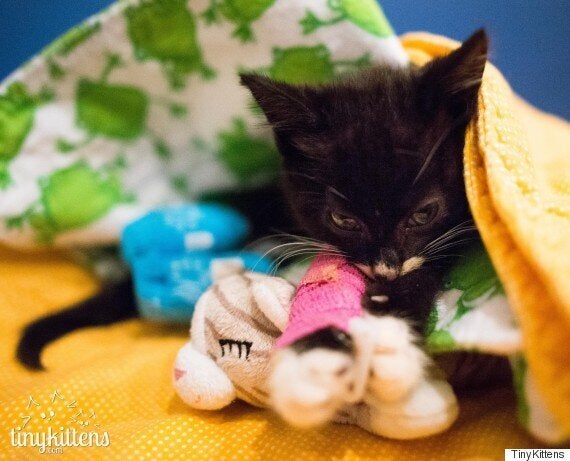 But even once he was healthy, the kitten was trapped in "this little body that wasn't working."
At first, Roche made a sling so she could hold up Cassidy's bottom end and help him walk — but eventually, she took to social media in search of a better solution.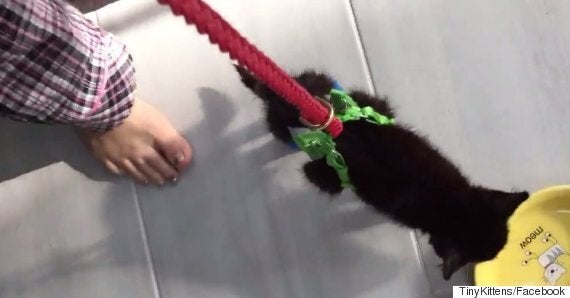 Walnut Grove Secondary students Josh Messmer and Isaiah Walker quickly volunteered to print a 3D wheelchair for the kitten — and a few prototypes later, Cassidy was on a roll. (Watch video above.)
Roche said it's too early to think about adoption plans, but she thinks the 12-week-old kitten will be just fine.
"He has such a little fighting spirit," she said. "He's remarkable."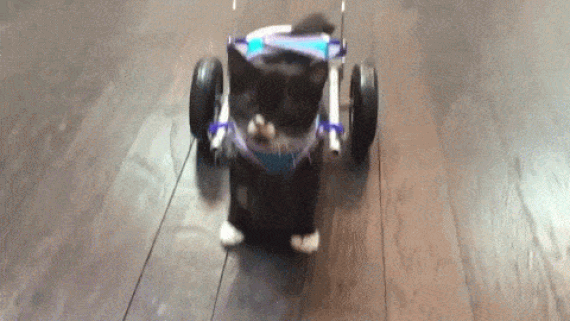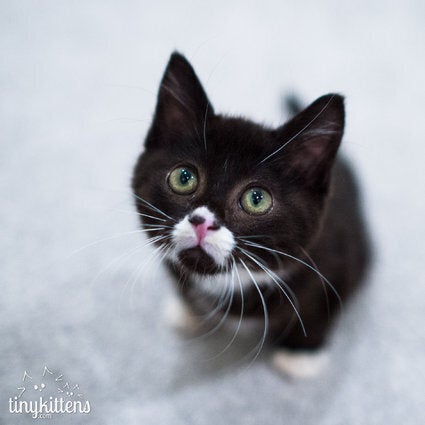 Two-Legged B.C. Kitten Gets 3D Wheelchair