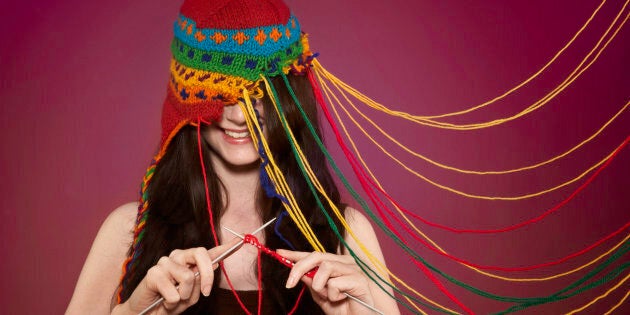 You only need two knitting needles to take advantage of the newest health craze.
According to new research by Knit For Peace, knitting could actually improve your health. The U.K. nonprofit organization published findings on the benefits of knitting based on extensive past research, as well as their own — and there are quite a few reasons to start stitching.
Health benefits were both physical and mental, and included lower blood pressure, reduced depression and anxiety, delayed onset of dementia. Knitting was deemed as relaxing as yoga, the researchers noted.
Knit For Peace was formed from projects the organization created in Rwanda and India, the charity wrote on its website. Since then, Knit For Peace has grown into a network of people who knit for those in need — with more than 22,000 knitters. The organization launched the research after members reported positive changes in their health. Of their members, 1,000 participated in the research.
The organization's research showed that 70 per cent of knitters reported that knitting improved their health. Plus, 82 per cent said the craft made them relax, 65 per cent reported knitting for others made them feel useful, and 92 per cent found knitting boosted their mood. Members knitted for an average of 13.5 hours a week — some reported they knit 35 hours a week, the study noted.
"We found a surprisingly large body of research showing the health benefits of knitting. What is more surprising is how little known the research is," Dame Hilary Blume, founder and director of the Charities Advisory Trust and Knit for Peace, said, according to the Telegraph. "Knitting is often dismissed or derided as old-fashioned but it should be promoted because of its health-giving qualities," Blume continued.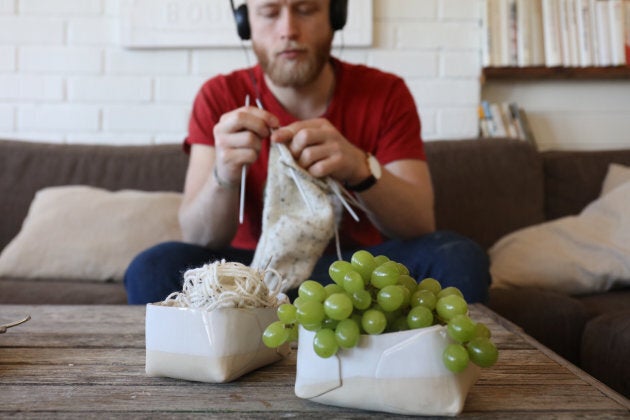 In previous studies it was found that knitting reduced heart rate by 11 beats per minute, on average. It elicited "an enhanced state of calm," and the same "flow" compared to when athletes got "in the zone" — this led to a drop in stress hormones and blood pressure, the Telegraph wrote. Knitting also aided chronic pain because it changed the individual's focus by turning off alarm signals in the brain, the Telegraph noted. The repetitive movement of knitting increased the knitter's mood and dulled their pain by releasing calming serotonin, the Telegraph reported.
In 2016, Torontonian Katie Sorrell said knitting helped her lead a healthier lifestyle and deal with her anxiety, The Hamilton Spectator reported. In her late 20s she found herself constantly stressed at work and decided to quit her job. She travelled through Southeast Asia and New Zealand, knitting along the way.
"I find it gives you something to focus on that's entirely positive," Sorrell said.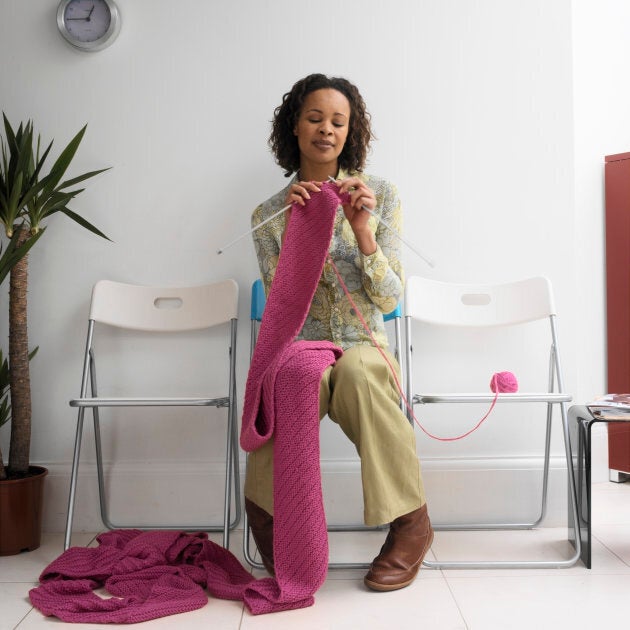 In 2015, the Canadian military sought out knitters to create Izzy Dolls for Syrian children who were to resettle in Canada. The process of knitting the Izzy dolls was said to possibly cause heightened emotion because the knitters knew the "ripple effect" their work would have, O'Connell explained to the Ottawa Citizen.