Is Canada's brand stale? When people think about us do they still think of Mounties, lumberjacks, fur trappers and other old-time stereotypes of the country?
The designers at Bruce Mau Design and WNYC's Studio 360, an arts and culture show, think so and wanted to give the country's brand a makeover.
The end result was the Know Canada campaign, with the central image focusing on another iconic and beloved Canadian symbol: The red bars of the flag.
"What's nice about it is how simple it is, you don't need a lot of backstory to get it," Hunter Tura, president of Bruce Mau Design told the National Post.
And the team at BMD thought big about the Know Canada campaign, creating mock-ups of the red bars on buses, billboards, even as a passport stamp to visitors to the country.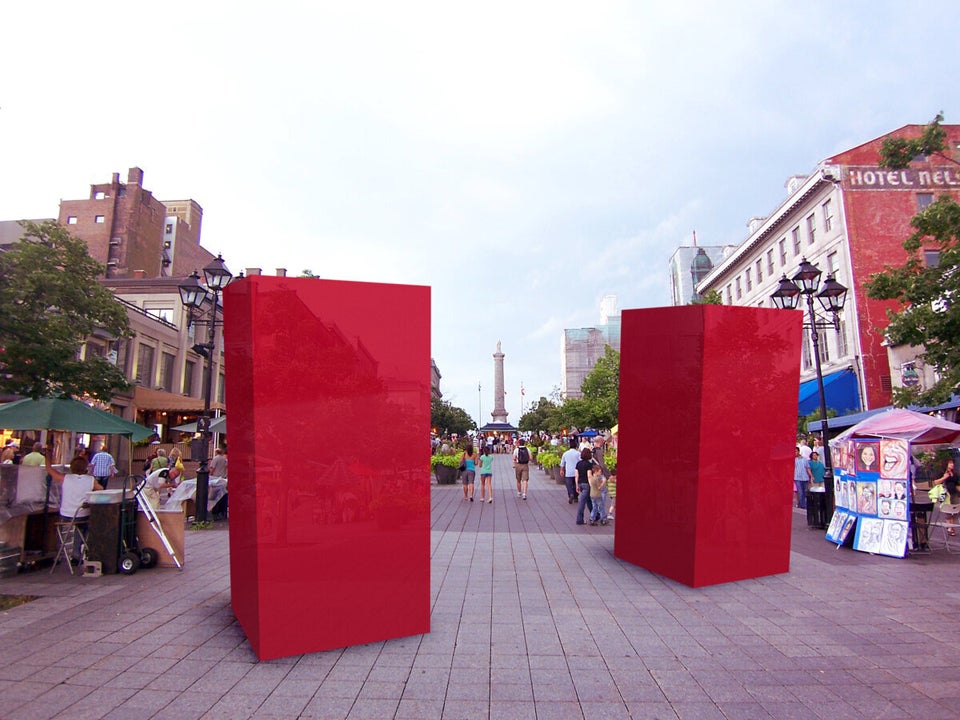 Images from the Know Canada campaign
All images courtesy Bruce Mau Design