Basketball star Kobe Bryant is always serious on the court, so it's a nice surprise to see him joking around with the help of Ellen DeGeneres.
The 37-year-old former LA Lakers shooting guard sat down with the talk show host on Tuesday for his first interview since retiring from the NBA at the end of this season. Prior to the sit-down, Bryant filmed a short video prank for "The Ellen Show" in which DeGeneres had the five-time championship winner wear an ear piece while sitting down with an esthetician to treat an unusual condition.
"Let me tell you why you're here. I sweat, a lot. Too Much. Too Too Much. Like a lot," DeGeneres instructed Bryant to say to the concerned esthetician. Bryant then went on to describe his sweating patterns, saying it flowed down from his butt cheek to his knee then up to his ear.
Remaining professional, the esthetician suggested possible medical conditions that would result in sweating and offers botox as a solution, but only for the armpits. As for Bryant, he may have a future in acting since he managed to stay composed throughout the nearly six minute long prank — which also saw him jumping up and down and spinning in circles.
The funny segment is part of a series of Ellen in your ear style pranks—her prank with Adele at Jamba Juice is one of our personal favourites.
Watch the full clip from "The Ellen Show" above.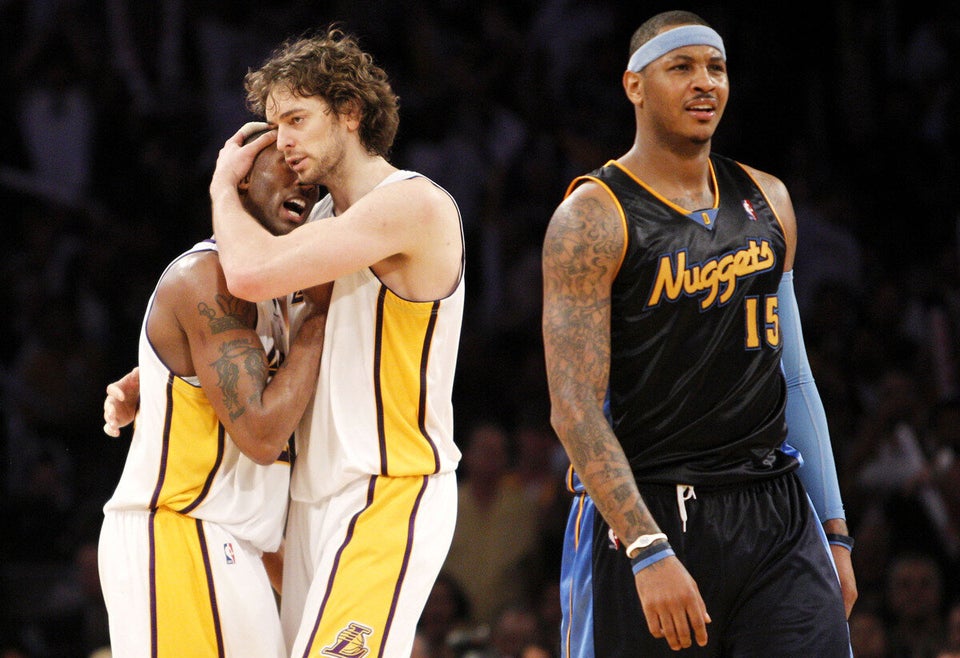 Kobe & Pau's Cutest Court Moments
Popular in the Community