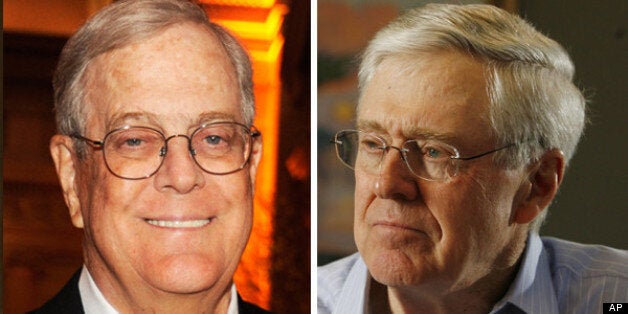 The uber right-wing billionaire Koch brothers, owners of the U.S.'s largest private company, are some of the country's most influential Tea Party supporters, climate change deniers and anti-union activists.
Now Canadian oil is on the cusp of adding to their empire.
Already the largest foreign leaseholder in Alberta's controversial oilsands, a Koch Industries subsidiary has filed an application to start development on the Dunkirk commercial scale oil project.
The project, which is expected to produce some 60,000 barrels of oil per day, is located on the traditional territory of the Fort McKay First Nations, some 76 kilometres west of the oilsands hub of Fort McMurray.
In documents filed with the regulator, the company forecasts construction will begin in 2016, with production estimated to start in 2018.
Story continues below slideshow: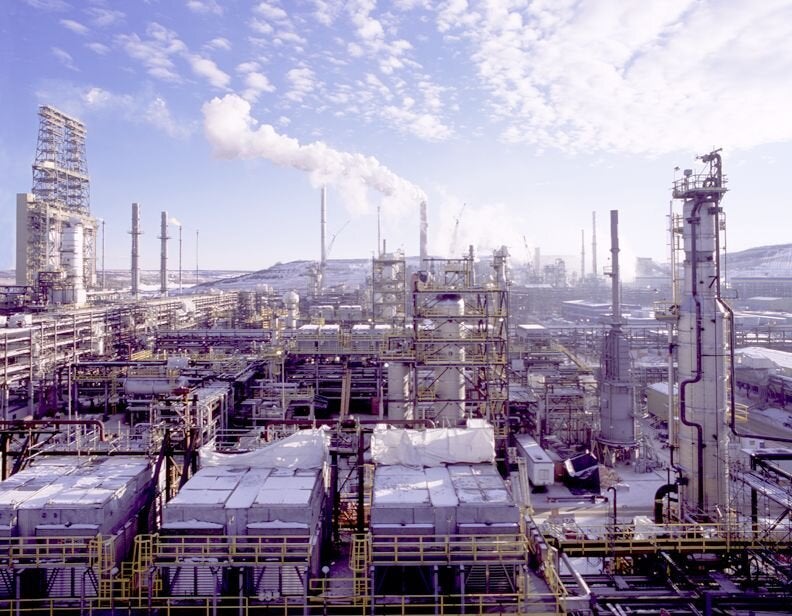 The company has been in active communication with the Fort McKay community about its development plans for at least the past year, said Daniel Stuckless, the environment and regulatory manager at the Fort McKay Sustainability Department. It has also offered financial support in return for its use of the First Nations lands through the drilling and exploration phase.
"I think they're certainly doing their homework, so they're prepared [and] they do have a strong partnership with the community," he said.
Fort McKay, a community of 800, is far along the path to economic development, with 70 per cent of its traditional territory already leased to various developers and the unemployment rate sitting below the national average.
Still, the local bands are concerned about the impact of development on the ground water, wildlife and land as well as the effect on aboriginal and treaty rights.
These concerns are "all pretty common no matter what the project is now, given the amount of development up here."
Charles and David Koch and their companies already hold leases on a tract of oilsands land nearly equivalent to the size of P.E.I. But the Dunkirk project would be their first development in the area.
The Kochs have been vocal in their support of the Keystone XL pipeline that would move oilsands crude through the U.S.
The Metis Nation of Alberta noted in a response that it is concerned about the impact of the Dunkirk project on a nearby caribou population.
Bev New, president of the Metis Nation of Alberta Region V, said her people had not been informed of the project, adding that they would like to see more information on the effects on herd migration of caribou in the region.
"We have spotted caribou in our last year activities near the area of the proposed Dunkirk project," she wrote.